Hi, PSU Community! It's so good to see you. It's time to return to a campus full of people who support you in a city that inspires you. We know it's still a time of high anxiety, but PSU has put the work into making our campus a healthy environment. Let's say good-bye to isolation and hello to new experiences. Catch up with old friends. Make new ones. And put your ideas in action. Because now more than ever, change isn't a maybe. It's a must. And it's time to make it happen — together. Welcome to a new day at Portland State. It's yours to create.
---
We are Vikings
Portland students and alumni are advocates, changemakers, creators, role models, influencers and, of course, scholars. They're driven, engaging and innovative. They lead positive change, work harder, think nimbly, and deliver more than expected.
Our students prepare for whatever comes next. Because the only thing that stands between us and a better world for all of us is the will to create it.
---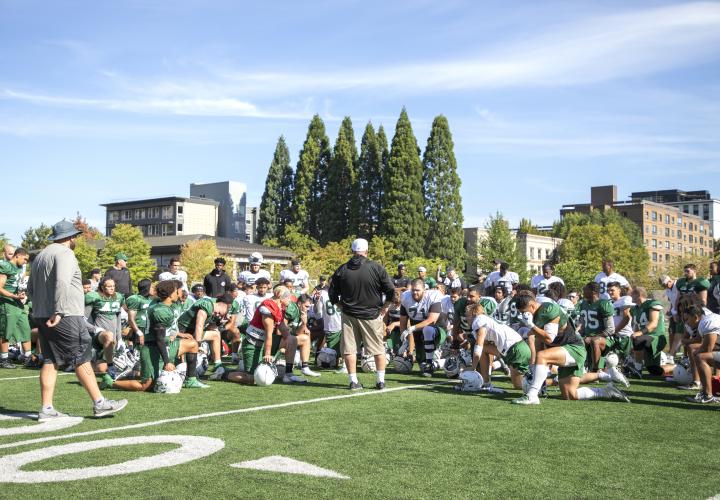 Athletics is Back
The resumption of in-person classes at PSU this fall also means that Viking Athletics is back on campus. In reality, Viking Athletics never went away during the COVID-19 pandemic. After six months away from campus, some student-athletes were able to return last October. However, one thing was missing: fans.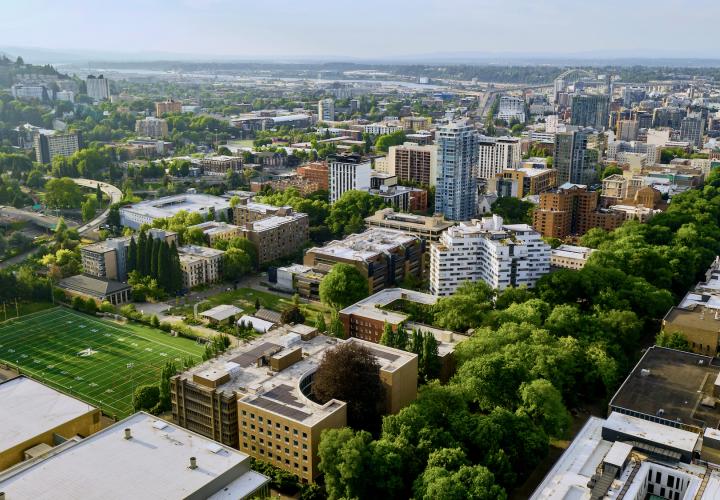 Know Your Viks
A game of trivia launched PSU onto the national scene in 1965. With five straight wins, our team became record-breaking champions of the nationally televised college trivia game show, the G.E. College Bowl. Think you've got what it takes to continue the tradition?