Maseeh College
The Maseeh College of Engineering and Computer Science includes five departments, 84 full-time faculty and more than 3,000 students. We offer academic programs that provide transformative opportunities within the classroom and beyond.
When you join our college, you'll be connected to Portland's growing, innovative industries and prepared to gain competitive jobs in engineering and computer science. Our close ties to leading tech companies give you the opportunity to build your professional skills through internship programs while you complete your degree.
You can participate in research, community-based learning projects and opportunities to develop your own ideas from proposal to prototype through our innovation programs. Our students are in demand in the Portland job market and beyond, and they report the highest annual earnings of all PSU graduates one year after graduation.
Statement on Racism towards Asians, Asian Americans, & Pacific Islanders
The Maseeh College of Engineering and Computer Science abhors and condemns racism in all forms and at all times, including the significant rise in racism and xenophobia toward Asians, Asian Americans, and Pacific Islanders during the past year. We are deeply saddened and devastated by the horrific acts...
Black Lives Matter
A statement from Dean Rich Corsi: We must stand united against hatred, against racism, against murder of Black men and women. Those of us who have not shared the life experiences of Black Americans must get uncomfortable.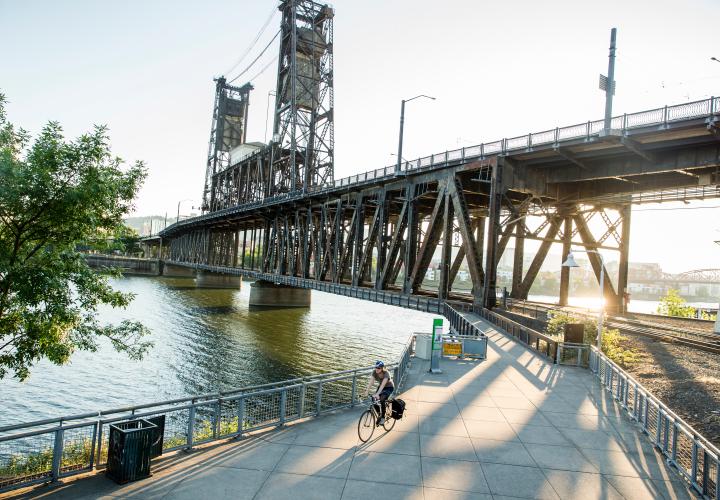 COVID-19 Response
We are continuously adapting our policies and procedures as new information regarding the coronavirus pandemic emerges.
Maseeh College Quick Facts
$8.3 mil
Funded Research Expenditures
62%
Students Experience Internship
News
April 30, 2021
For much of history, humanity has looked to the skies for provision. Where rain fell and water collected,…
April 30, 2021
​The old proverb goes, "knowledge is power." Like never before, technology has made it possible for information…
April 30, 2021
​When unmanned aerial vehicles (UAV) and drones were first commissioned a hundred years ago, their main…
Sometimes I think the dean tunes out of our afternoon meetings. 🤨

https://t.co/R9o6i5NDx4

Women In STEM (WiSTEM) Upcoming event: Envisioning Your Career in Science with Dr. Jeanita Pritchett

https://t.co/PzVvWuCA40

Check out th...

Meet the American Society of Heating, Refrigerating and Air-Conditioning Engineers (ASHRAE), PSU student chapter. Contact:

Ashrae.psu@gmai

...

Society of Women Engineers (SWE) empowers people underrepresented in STEM to succeed and be recognized. Connect with SWE: SWE Email: swe....