College of the Arts
Experience the arts at PSU
Find your creative voice—and experience the voices of others—at the most dynamic and accessible public arts institution in Oregon.
Through creative research, community projects, and hundreds of public events each year, the College of the Arts makes Portland a better place to live. 
In the studio and on the stage, in the classroom and the community. Our students and faculty cultivate the bold ideas that can change the world. 
Artists are problem solvers. Today more than ever, that's what the world needs. 
Creative practice demands new ideas, empathy for others, collaboration and practical results. These skills are essential for solving the big challenges facing society today—and they're at the heart of our college. That's why our graduates are well prepared for successful careers in the arts and beyond.
COVID-19 Update: The College of the Arts staff will continue to work partially remotely during Spring term 2022. Don't hesitate to reach out to the-arts@pdx.edu with any specific questions or concerns.
Events may be subject to change due to state and local COVID policy updates. Please check individual event details for current information on specific events before attending.
Nurturing Creativity, Transforming Lives
Every day at PSU's College of the Arts, we cultivate the bold ideas that can change the world. In the studio, on stage, in the classroom and in the city, our students and faculty find their creative voices and listen to the voices of others, making the Portland community a better place to live.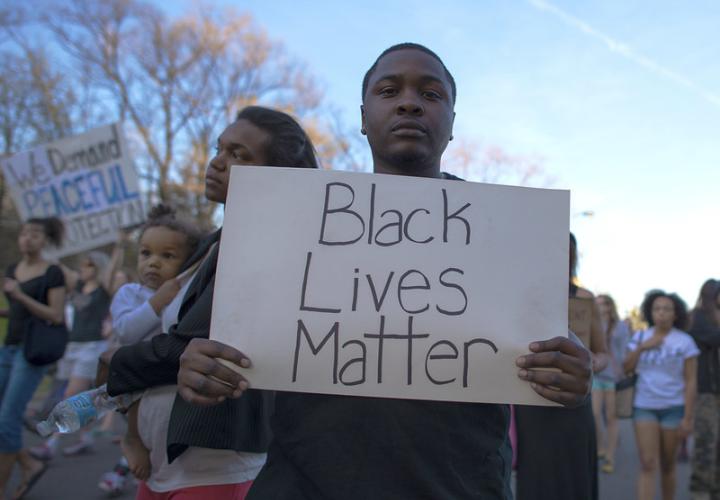 Black Lives Matter
The College of the Arts is committed to working for justice and striving to create an anti-racist environment for our students, faculty, staff and community. Read Dean Leroy Bynum, Jr.'s statement to the community.
Your generosity makes a difference
Innovation, advocacy, and community building are central to addressing today's challenges—and creativity is key. College of the Arts students pursue rigorous academic curricula and learn the skills and discipline for successful and sustainable careers in the arts. Your gift will have direct impact on aspiring artists, musicians, designers, and makers!
The College of the Arts Student Hardship Fund was created to provide immediate support to students in need of emergency funds to cover both academic and personal expenses, such as housing, medical bills, utilities, and equipment. Thank you for your gift to support College of the Arts students facing financial hardship during this challenging time.
May 24, 2022
Paula Carder, Director of the Institute on Aging and OHSU-PSU School of Public Health faculty, Walt Dawsonand…
May 24, 2022
Kate Comer, English faculty, presented "Eco/logical Activism: Hashtags as Community Education" and co-presented…
May 23, 2022
The2022 Animation Career ReviewGraphic Design rankings are out and it's happened again! The School of Art + Design's Graphic Design program has consistently ranked among the best programs in the country and this year we are proud to announce our highest ranking yet. Weplaced in the top 4% nationally—8th in the nation among public schools—and as the top program in Oregon. The Animation Career Review is anonline resource for people aspiring to careers in animation, game…