It's not idealistic if you're doing it
We are proud to be Oregon's most affordable, diverse and innovative public research university, where students from all backgrounds put new ideas in action in the heart of downtown Portland.
Your Potential to be Exponential
At Portland State, we embolden you to do more, solve more, become more — until you feel like you're part of a movement. The kind that keeps classmates rooting for you and professors pulling for you, lifting your community as you go. 
You'll live and learn in a dynamic city with endless career opportunities. Dive deep into the issues that matter most to you with hands-on community projects throughout Portland and the world. Intern with industry leaders like Nike and Intel. Do lifesaving research at Oregon Health & Science University. Or help find creative solutions to international challenges with Mercy Corps. 
With more than 120 majors, minors and concentrations with flexible online and on-campus options, you'll find a degree and career path that's right for you. You'll be inspired by those around you and inspire others to stride into a better future. And we'll help you get there with financial and academic support tailored to your needs and goals. Come to change at PSU.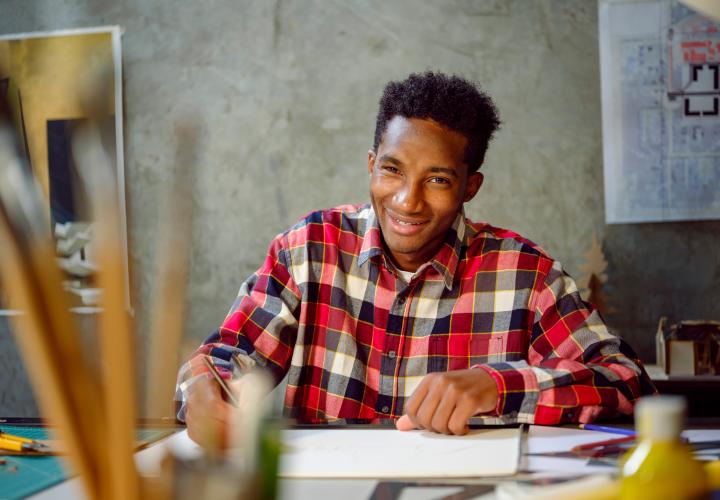 How to Apply
It's easy to apply to our undergraduate degree programs. Review our admission requirements, submit your application, send your required documents and test scores, and wait for your decision.
Tuition & Cost
We keep our tuition low and offer generous financial aid packages to eligible students. Innovative programs such as Four Years Free, Transfers Finish Free, and the Western Undergraduate Exchange (WUE) can help you pay for college and finish on time. PSU also offers scholarships, grants and work study. Our Financial Wellness Center helps you plan to pay for your education.
Transfer Students
Portland State University provides exceptional support to transfer students. We can can show you exactly how your credits will transfer and help you plan your future. We offer Transfer Open Houses and consultations each month, allowing you to tour campus, explore advising opportunities, and ask questions about college transfer requirements.
Admitted Students
Congratulations! We're thrilled to welcome you to the PSU family. Now that you are admitted, complete your next steps to study at one of the most dynamic and innovative universities in the country. We are moving toward a brighter future, and we want you to come with us. Make sure you pay attention to these important dates and deadlines to stay on track.