Advance your career, expand your network and unlock new solutions in graduate school at PSU. We are recognized among the top schools for graduate studies by U.S. News & World Report for our innovative classes, collaborative experiences and unmatched opportunities for research, internships, and field studies that forward your career goals. We will get you there with more than 150 graduate programs led by some of the nation's best faculty. Go for it with us.
Go for the payoff
Change doesn't come from just anywhere. It comes from within. And at Portland State University, it's here for everybody. We stand out among graduate schools in Oregon with more than 100 master's degrees, 48 graduate certificates, and 20 doctoral offerings. Challenge yourself to take the next step in your education and career. Come to change. 
How to apply
Begin your brighter future
You can apply for graduate school admission in as few as two easy steps. Simply review your program's individual grad school requirements and submit your graduate school application online.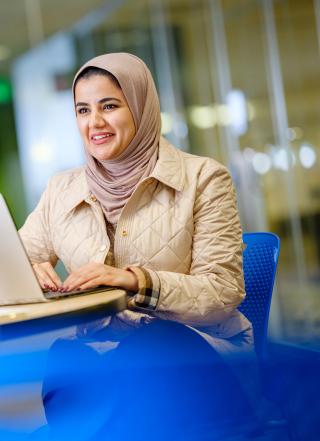 Career growth
Our graduates go on to invent for Microsoft, design for Nike and Adidas, save lives at OHSU, run international corporations, and make hit Hollywood movies. See where a graduate degree from Portland State can take you.
Groundbreaking research
PSU is the laboratory where you can challenge what is with what could be — in Portland and beyond. Collaborate with some of the nation's best faculty on breakthrough research that solves problems and enriches lives. You'll be inspired by those around you and inspire others to reimagine where it is we truly want to go. 
Industry connections
We partner with hundreds of leading businesses, nonprofits and government agencies — such as Intel, Oregon Health & Science University and the City of Portland — so you can get involved in real projects with a positive impact.
You'll solve problems, make connections and gain practical experience that sets you up for long-term success.
Most affordable
We work hard to meet the financial needs of our students. You can apply for scholarships, loans, and student employment to support their education. Contact our Financial Wellness Center to talk with a personal financial coach about your options.
Work as a grad assistant
Graduate Assistants are employed in teaching, research, and administrative roles and receive tuition remission. Some graduate students from western states also can pay in-state tuition. Contact our Financial Wellness Center to talk with a personal financial coach about your options.
---