Student Legal Services
Free Legal Help for PSU Students
Student Legal Services provides FREE legal help to current PSU students. Our team of attorneys offers consultations, representation and advice on many legal matters.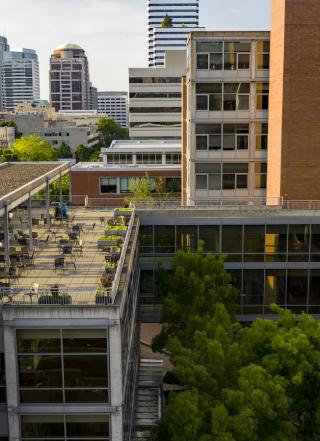 Office Information
Location: Smith Memorial Student Union, M343 1825 SW Broadway, Portland Oregon (office space closed until further notice)
Hours: Monday- Thursday 9:00am-5:00pm
Phone: 503-725-4556 - please leave a voicemail and we will return your call
Email: SLMS@pdx.edu
Notary Hours: For the time being, our Notary Hours are on hold due to COVID-19
Follow us on Facebook and Instagram
We are currently operating remotely. All client meetings will take via phone or video call.
SLS Announcements
Protections for Oregon Renters  - 9/30 1pm
So you want to be a Lawyer - 9/30 3pm
SLS is seeking applicants for Explore the Law 
We are currently seeking applicants for the Explore the Law program. The program will run through winter and spring terms and all sessions will be held remotely.  The deadline to apply is Sept 30th!\
Legal Resources
Check out our resources page for links and information on a variety of matters, including resources for those who may not qualify for SLS services. We have recently added additional information for protestors and COVID-19 related legal resources.
Opportunities
Students interested in the legal field can engage with PSU Student Legal Services through our internships, Explore the Law program, and our Advisory Board.
Apply for an SLS Internship -The SLS internship lasts one term, and may be eligible for college credit. Our interns gain legal experience by working closely with our team of attorneys, law clerks, and support staff. Learn more about our internship.
Participate in the Explore the Program - Explore the Law (ETL) connects PSU students with attorneys and others in the legal field and helps them prepare for law school and beyond. This a two-term program that may qualify for academic credit. Learn more about ETL.
Join our Advisory Board - The SLS Advisory Board reviews SLS programming, budgets and activities. The Board is made up of PSU students and members of the community. This is an unpaid, volunteer position with a one-year commitment. Joining our Advisory Board is a great way to learn more about the unique needs of a non-profit legal services office, and gain experience working in a professional setting. Advisory Board meeting agendas and minutes are available to the public, you can request access by emailing slms@pdx.edu. Review the Advisory Board Application.
Learn More about SLS
Our Vision:
To provide outstanding free legal services and education that enhances student success.
Our Mission:
Student Legal Services empowers P.S.U. students to succeed in their academic endeavors by providing access to justice. We address legal issues that impact students' educational and career goals through legal advice, representation, mentorship, community partnerships, and education.
Our Values:
Persistence: To provide services in support of student retention and well-being.
Access to Justice: To empower students through legal assistance and information to remove barriers to the legal system.
Equity, Diversity and Inclusion: To provide an accessible and inclusive program for the diverse P.S.U. student body. 
Education: To increase student knowledge through consultations, presentations, and mentorship.
Student Success: To help resolve legal obstacles in support of academic and personal achievements. 
Community: To interact in a positive, meaningful manner with all components of Portland State University and the Portland community.
Collaboration: To work with other P.S.U. departments to be responsive to the needs and concerns of students and jointly provide holistic support and programming.
History:
Student Legal Services was initiated in 1975 by the Associated Students of Portland State University (ASPSU) in recognition of the need of P.S.U.'s students to have access to affordable legal services. From 1975 to 1981 Student Legal Services was staffed with only a coordinator/attorney - Bernard Stea. Over the past 36 years Student Legal Services has had 7 different coordinators/directors and has gradually added 5 additional full-time staff positions, 3 law clerk positions and 3 student positions. The current Director of Student Legal Services is Dick Slottee.