Diversity Education & Learning
From Good Intentions to Intentional Work
Portland State is celebrated as Oregon's most diverse public university. To be a truly inclusive and welcoming campus, it is crucial that we recognize the importance of a growth mindset for all members of our community. And though we often view diversity and inclusion as natural societal progressions, the process of diversification as well as the resulting cultural shifts can provide concrete challenges for everyone involved. Global Diversity & Inclusion would like to meet you where you are on this journey.
Global Diversity & Inclusion is developing diversity education offerings addressing a variety of needs and experience levels. We will partner with campus colleagues to share the wealth of expertise that our campus has to offer. In addition, we hope to serve as a clearinghouse connecting you to relevant speakers and existing educational opportunities around campus. Through a combination of theoretical and practical knowledge-based approaches, our overarching goal is to cultivate a culture of praxis (a synergy of theory and practice) that allows us to live and embody the diversity that we so often talk about.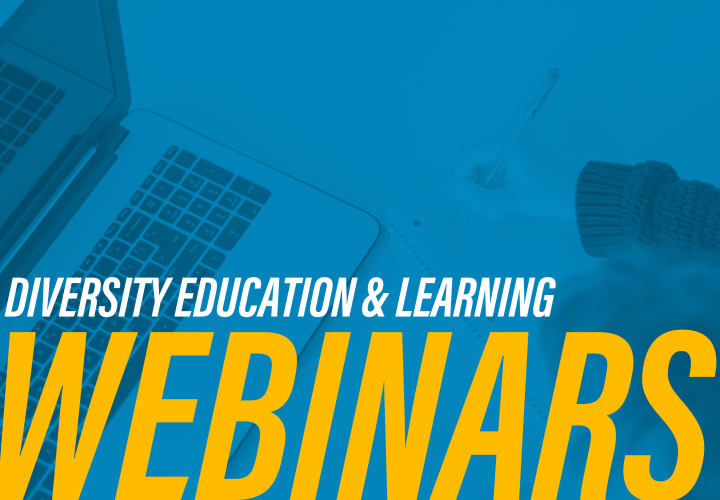 Diversity Education & Learning Webinars
To be a truly inclusive and welcoming campus it is crucial that we recognize the importance of a growth mindset for all members of our community. Whether administrators, faculty, staff, or students, we are challenged to continue to evolve alongside our campus community.
Inclusive and Culturally Responsive Curriculum and Pedagogy Workshops
In partnership with faculty from University Studies and the School of Gender, Race, and Nations, we've created two workshops designed to provide faculty with strategies for moving forward in ways that recognize and respect the diversity of our student body.
 
Inclusive Hiring Workshops
Global Diversity & Inclusion provides hiring workshops for faculty and staff seeking to explore strategies and best practices for creating an inclusive search and selection process.  Folks are encouraged to attend a workshop at the outset of the hiring process (prior to position posting).
Culturally Responsive Symposium
The Annual Culturally Responsive Symposium facilitates campus-wide engagement around issues relevant to our desire to be an equitable and inclusive community. Centering perspectives related to subjects like race, sexuality, gender, ability, the symposium strives to break down barriers, celebrate differences, and illuminate commonalities between people.
QuinQ: Queer Inquiry Workshops
Queer Inquiry (QuiNQ) Workshops provide attendees with general information about queer and trans communities. Workshops include activities, videos, and information on terminology, pronouns, advocacy tools, and more! Faculty workshops focus on student interaction, supportive climates, and position-specific recommendations. Attendees will leave with skills and tools for future learning.
Workshops By Request
For Students, Staff, Faculty, Administrators:
Contact GDI to arrange sessions specific to your unit, department, school, student group etc.  In the past we have explored topics such as microaggressions, implicit bias, developing inclusive workplaces and adopting an equity lens.