Undergraduate Tuition & Fees
Tuition and fees will vary each term. This is an estimate using an average number of 15 credits per term based on your expected enrollment plan. Mandatory fees are included in this amount and cover services such as access to the Health Center and Recreation Center. We assume you will enroll full time unless you tell us otherwise.
Students majoring in programs in The School of Business, Maseeh College of Engineering and Computer Science, College of the Arts and University Honors College pay a higher rate per credit.
International Students can review the information for Required Financial Documentation for International Students for more details about cost.
Estimated Cost of Attendance (2021-2022 Academic Year)
Description
Oregon Resident
(living with family)
Oregon Resident
(living on campus)
WUE
(Western Undergraduate Exchange)
Nonresident
Tuition & Fees
$10,386
$10,386
$14,730
$29,286
Books & Supplies
$1,200
$1,200
$1,200
$1,200
Housing & Meals
$4,035
$12,144
$12,144
$12,144
Transportation
$1,002
$1,002
$1,350
$1,350
Personal Expenses
$1,500
$1,500
$1,500
$1,500
TOTAL
$18,123
$26,232
$30,924
$45,480
The tuition and fees listed above does not include the one-time matriculation fee of $350 for all new students.
To determine how much you can expect to be charged for tuition and fees make an appointment with a financial coach.
Books & Supplies
This is an estimate for materials you'll need for your classes including textbooks, lab materials, art supplies, software, notebooks and pens and pencils. You can save money by using the PSU library, renting books and supplies, or finding deals on books and supplies, which could decrease this total.
Your transportation costs will vary depending on whether you live at home, on campus or off campus. This total is an estimate that can include the cost of public transportation to get to and from campus, to get around Portland, and on-campus parking. If you are from outside the Portland metro area your costs might also include an estimate to go home for breaks.
The estimate for your housing and meals costs will vary based on whether you live on campus, off campus or at home. Your award letter includes an estimate based on the housing preferences you indicated on your FAFSA. If you live on campus, costs can vary by room type and meal plan. If you are considering living off campus, be sure to take into account the cost of utilities, internet, renters insurance and lease requirements. Your award letter includes an estimate based on the average cost for a campus dining plan, which any student may purchase.
Personal Expenses
Personal expenses could include things like toiletries, clothes, eating out or other entertainment.
---
---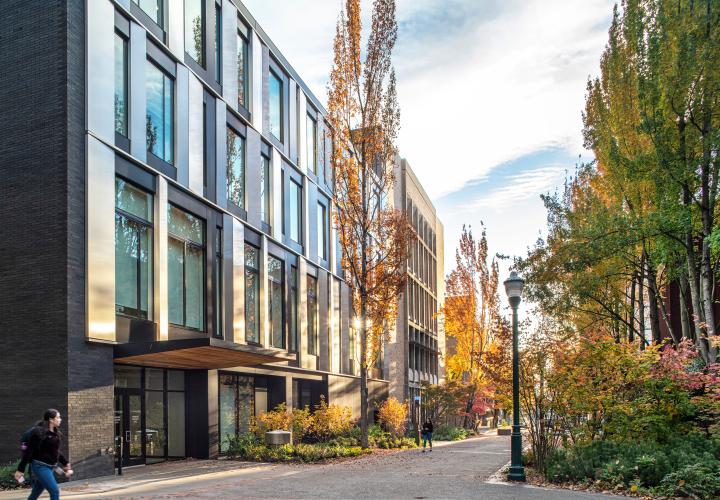 University Honors College Scholarship
The University Honors College offers Laurels Tuition Remissions to new and returning Honors students each year. Honors Scholarship awards are made for each academic year and are typically for $3000 per academic year ($1000 each term) and may be renewed for up to four years.
---
Apply for Scholarships
Apply for PSU Scholarships and search the scholarship database for scholarships offered by PSU, as well as external groups offering awards. The deadline to apply for PSU scholarships is February 1.