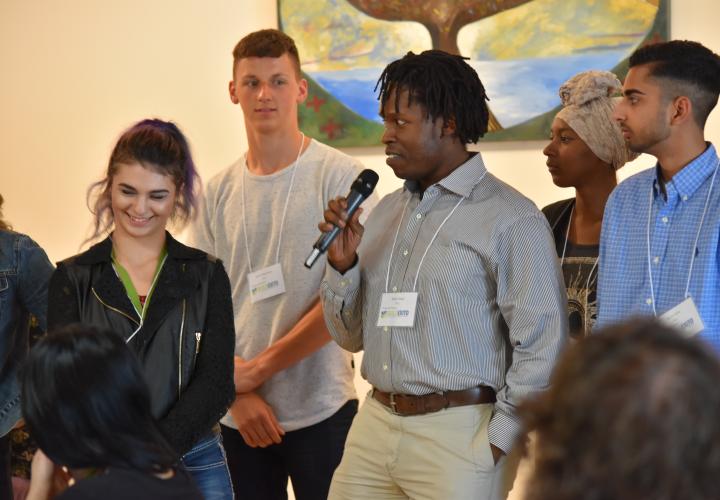 An innovative approach to undergraduate research training
BUILD EXITO is an undergraduate research training program that supports students on their pathway to become scientific researchers. The BUILD EXITO Model aims to identify students early in their college career and engage them in finding solutions to today's major health problems.
Training a Future Generation of Scientists
EXITO provides students with the scientific skills and understanding they need to pursue careers in a variety of biomedical fields including psychology, chemistry, biology, social work, and many more.  We work to create an environment where students can experience a sense of belonging and develop their identity as scientists as they pursue research that will help make the world a more just and equitable place.
Take a look around and learn more about the BUILD EXITO program!