BUILD EXITO homepage
Thanks to Exito, I feel confident to call myself a female scientist and researcher -something I never imagined I would be able to say. I am now educated, supported, and fully prepared to achieve every goal that I have set my mind to."
-EXITO Alumnus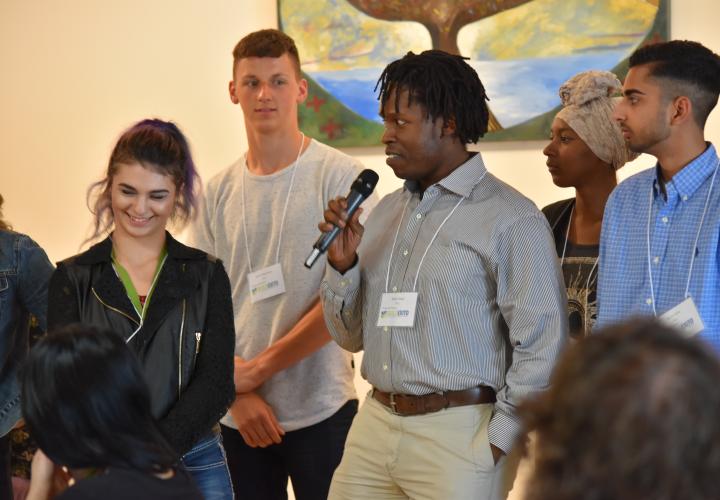 An innovative approach to undergraduate research training
BUILD EXITO is an undergraduate research training program that supports students on their pathway to become scientific researchers. The BUILD EXITO Model aims to identify students early in their college career and engage them in finding solutions to today's major health problems.
BUILD EXITO Stories
We have started to collect stories about our members, from Scholars and Alumni to staff and faculty. To start things off, meet Cohort 2 Alumni Sara Herrejon Chavez. She shares her journey to EXITO, advice for current scholars, and more.
"Science is about to get a lot more fabulous, I'll tell you that!"
11
EXITO Partner Colleges
129
Transfer Students to PSU
305
Undergrads Placed in Labs
Training a Future Generation of Scientists
EXITO provides students with the scientific skills and understanding they need to pursue careers in a variety of biomedical fields including psychology, chemistry, biology, social work, and many more.  We work to create an environment where students can experience a sense of belonging and develop their identity as scientists as they pursue research that will help make the world a more just and equitable place.
Take a look around and learn more about the BUILD EXITO program!