Portland State's Financial Aid Office is here to help you apply for financial aid, understand your award, and manage your financial aid while you're at PSU. PSU awards federal, state, and institutional financial aid to more than 18,000 students each year.
The Financial Aid Office began processing COVID-19 related appeals on August 1, 2020 for students and their parents whose financial situation has changed because of the pandemic.
Spring term 2021 financial aid disbursement begins Friday, March 19, 2020 for eligible students in good Satisfactory Academic Progress.
The 2021-2022 Application for Federal Student Aid (FAFSA) is now available. This application is for fall term 2021 through summer term 2022.
---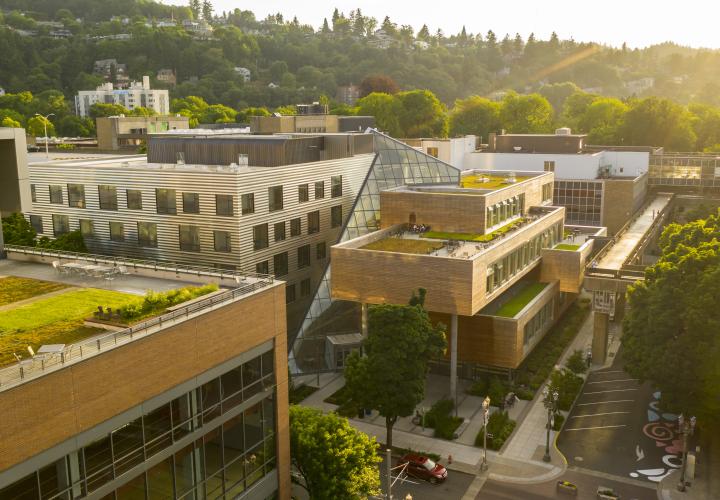 Submit an Appeal for COVID-19 Financial Aid Reconsideration
Submit an appeal if COVID-19 has impacted your or your family's income. This appeal gives students and their parents the opportunity to have the current financial situation reevaluated and, potentially update their award.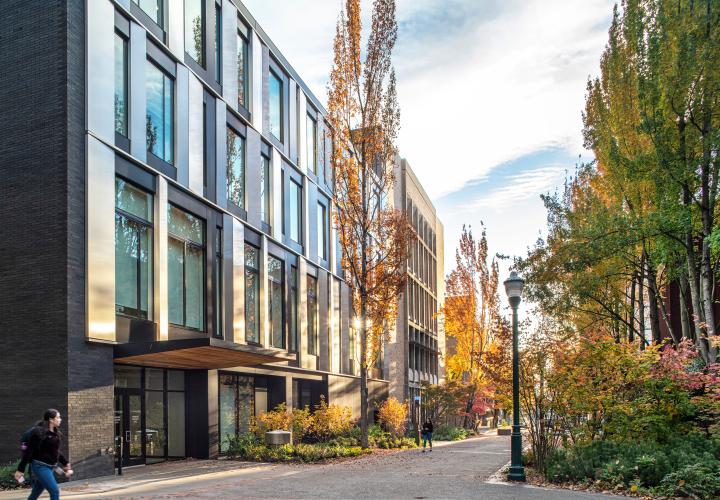 Awarding
After you submit your FAFSA, your financial aid application is processed by the Financial Aid Office. You are then sent a financial aid award with all of the types the aid for which you are eligible. In general, the financially neediest applicants who apply by February 1 are awarded grants, loans, and work study; the least financially needy applicants are only awarded federal student loans.
Eligibility
Eligibility for most aid is based on federally defined need via the Free Application for Federal Student Aid (FAFSA). Eligibility for some kinds of aid is also based on high school or college grades, enrollment level (full-time or part-time), class standing (freshman, sophomore, etc.), academic major, state of legal residence, and other factors.
Disbursement
Fall Term 2020 financial aid disbursement began Friday, September 18, 2020 for eligible students in good Satisfactory Academic Progress standing who have submitted all requested documents and who are enrolled in the correct number of credit hours stated in their financial aid enrollment plan.
---
Types of Aid
Loans
A loan is money you borrow and must pay back with interest. Interest is a loan expense charged for the use of borrowed money. Interest is paid by a borrower (you) to a lender (the government or a bank). Interest is calculated as a percentage of the unpaid amount of the loan.
Grants
Grants are funds you receive based on your academic record, FAFSA or ORSAA, and state residency. You do not have to repay these funds. Grant eligibility and/or amounts can change each year based on your Expected Family Contribution or enrollment (full-time or part-time) according to your FAFSA or ORSAA.
Student Employment
More than 2,000 PSU students have campus jobs and many more students work for local employers. There are a variety of opportunities to earn money to help pay for school, get work experience, and build skills to help you in your career while you're studying at PSU.
---
Confidentiality
All student records are handled following FERPA guidelines, based on federal law for protecting student education records. This law states that only students are authorized to receive information related to their student records via phone, email or in person by presenting an official ID. All non-directory information is strictly protected and will not be shared with anyone other than the student.
Students can authorize all or limited information to be shared with a parent, a spouse/partner, or an outside agency. Students must complete the Consent to Release Non-Directory Information form and submit it to the PSU Office of Student Financial Aid prior to any information being released.
This authorization can be an ongoing or a one-time release of information and may be revoked at any time by the student in writing.