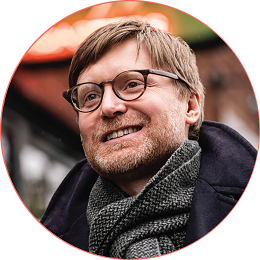 Todd Ferry
---
Senior Research Associate
Todd Ferry is a Senior Research Associate and Faculty Fellow at the Center for Public Interest Design (CPID) within the Portland State University School of Architecture, and has been with PSU since 2013. He teaches a range of architecture design studios and courses on Public Interest Design, Design Thinking for Social Innovation, and Design-Build Fieldwork.
Before pursuing a career in architecture, Todd worked for nearly a decade with nonprofit organizations serving marginalized communities. His current work investigates how new architecture typologies can support traditionally underserved communities through radically participatory processes and seeks to develop innovative tools and models of engagement to aid in this effort. Todd's primary focus areas include:
Housing and Homelessness, leading design initiatives toward new alternative shelter and affordable housing models, public exhibition and dialogue around homelessness, and research into the impacts and outcomes of the village model and related approaches for addressing homelessness. Recent projects include the POD Initiative, Kenton Women's Village, and the Houseless Exhibit at the Anchorage Museum.
Mobile Placemaking / Mobile Urbanism, rethinking the elements and infrastructure of mobility to transform spaces, modes of transportation, and policy toward more equitable access to urban resources. Recent projects include a collaboration with Portland Parks on the design of a mobile playground to support a range of programming in park deserts, and a mobile opera theater for the Portland Opera to bring the arts to more communities.
Innovative Approaches, exploring inventive design responses to urgent social and environmental challenges at both a site and systems level. Recent projects include community-led transit station design, public space adaptations for pandemic response, and a sustainable community center in Inner Mongolia, China.  
Todd regularly speaks about public interest design and his work within the field both nationally and internationally, and he has published extensively on the subject. He is a Faculty Fellow with the Institute for Sustainable Solutions, Director of the Architecture Summer Immersion Program at the PSU School of Architecture, and coordinator of PSU's Graduate Certificate in Public Interest Design. He is a Co-Founder of the university's Homelessness Research and Action Collaborative (HRAC) where he leads the center's alternative shelter initiatives. A commitment to sustainability and environmental justice is foundational to all of Todd's work, and he was the 2019 recipient of PSU's Excellence in Sustainability Teaching Award.
Architecture students can schedule an advising appointment with Todd at https://psuarch.youcanbook.me.
Education
B.A.Philosophy
University of Georgia
Master of Architecture
University of Texas at Austin