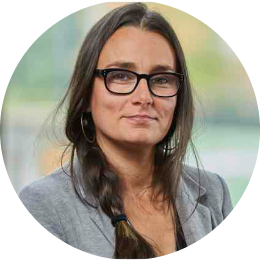 Leah Brookner
---
Assistant Professor of Practice
PSU History
Dr. Brookner first started teaching at PSU as an adjunct instructor and moved into her current position as an Assistant Professor of Practice in 2015 after many years as a child and family therapist. Dr. Brookner's courses focus extensively on experiential therapies, child-centered interventions, animal-assisted therapy, adoption social work, and family services.
Experience
Dr. Brookner's professional experience as a child and family therapist centers on providing trauma-informed and equity-focused clinical services to youth in their communities. Her clinical focus includes attachment-focused therapies, family system interventions, and engagement with families who intersect with foster care and adoption services. Dr. Brookner's pedagogy is heavily influenced by her experience providing therapeutic services to children and their families/caregivers.
Academic/Research Interests
Children's mental health
Adoption social work
Animal-assisted therapy
Family systems engagement/therapy
Developmental trauma and trauma-informed interventions
Therapeutic services for youth and families 
Personal Interests
Hiking, day trips around Oregon, extensive drinking of tea (students who have taken a course with Dr. Brookner can attest to this), community building, time with family and friends, animal fostering.
Education
PhD
Portland State University
MSW
Portland State University
Masters in Clinical Psychology
Columbia University