As the largest and most diverse business school in Oregon, we believe diversity, cultural awareness and equity for all people is paramount for institutional impact and global change. This belief motivates everything we do.
Diversity and Equity Initiatives and Programs
As part of our Inclusive Business Strategic Initiative, a dedicated team of faculty and staff serve to ensure The School of Business is working toward fostering an inclusive culture and support network to bolster the underserved populations who are leading the future of business. This work includes improving student access and success, implementing faculty and staff training on racial equity, and supporting a variety of school-wide initiatives and programs.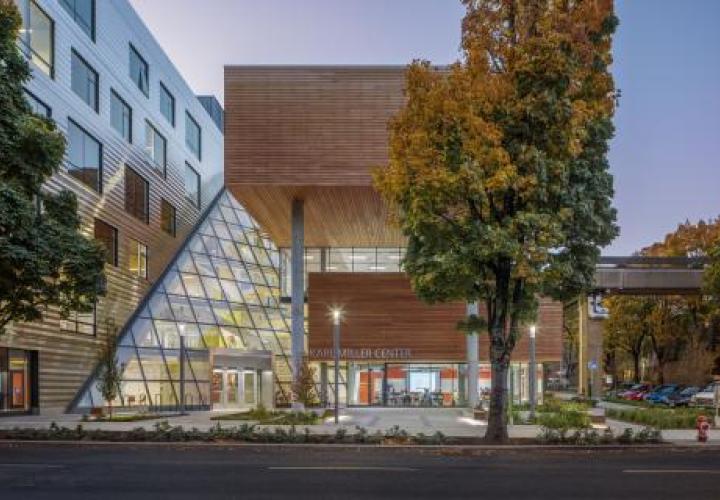 DEI Action Plan
The School of Business strives to realize a learning community that will help change the systems in which businesses operate, not perpetuate the inequities within them. The DEI Action Plan outlines stronger, sustained commitments to diversity, equity and inclusion (DEI) in order to best serve our community.
Atmos Diversity Student Leadership Program
The Atmos mission is to increase diversity in the business world by strengthening today's diverse and underrepresented minority business students, offering scholarships, mentoring students, providing academic support, engaging in professional development and contributing to career placement services.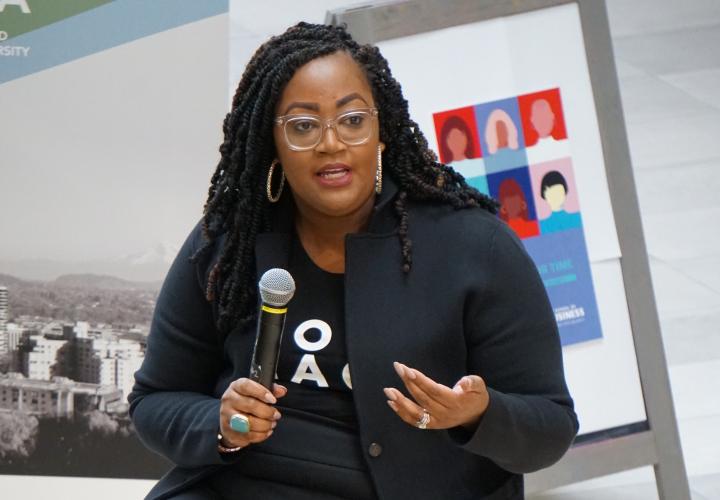 Empowering Women of Color in Business
A collaboration with the Women's Resource Center, this annual event centers the experiences of professional women of color. With speakers who are leading Portland's top businesses, the event focuses on a topical business theme like Redefining Failure and Reclaiming Our Time.
Open for Business
Open for Business is a forum for Portland's LGBTQ+ business community. Our mission is to serve and support LGBTQ+ leaders, professionals and community members. We create spaces to manifest the social, environmental and economic business solutions central to the Portland community and beyond.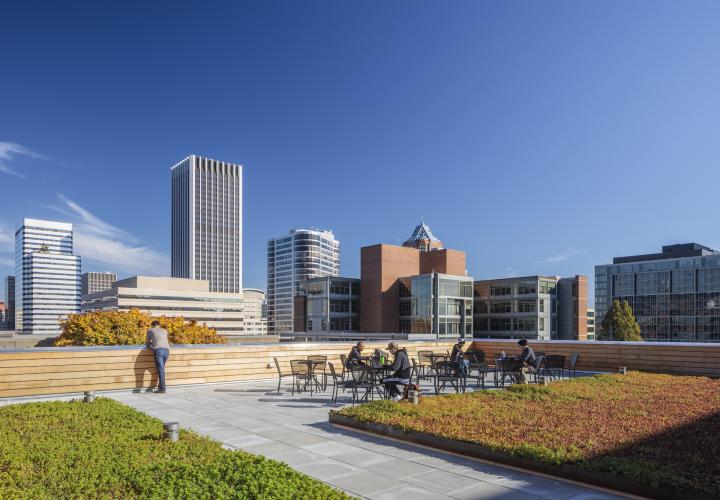 Redefine & Transform Scholarships
These graduate business scholarships embody The School of Business vision to redefine business and transform lives. Scholarships are awarded to leaders in: Racial equity, LGBTQ+ rights, women in business, advancing global perspectives, community development and environmental stewardship.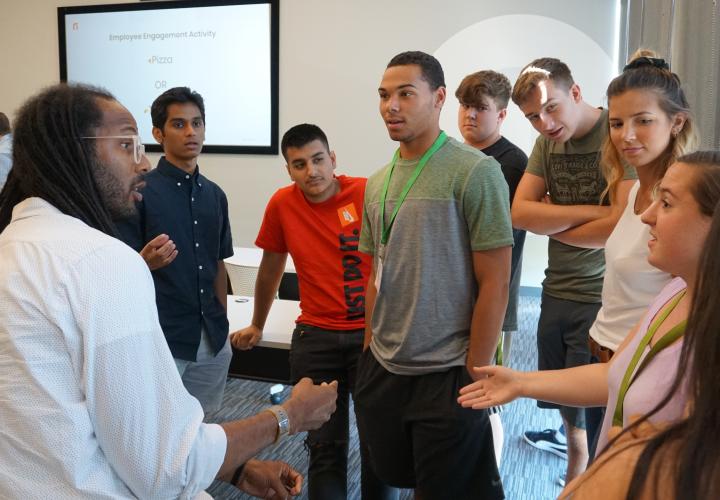 Summer Business Institute
SBI welcomes regional high school sophomores and juniors from historically underserved populations to experience The School of Business first-hand and prepare for a successful college career. Students meet with Portland business leaders, engage in college-level coursework and build a community of peers.
WOKE Week
Wellness, Opportunity, Knowledge and Empowerment define the annual event series, WOKE Week. Presented by the Atmos program, WOKE Week sheds light on barriers that people of color face in business through panels and workshops for The School of Business and greater Portland community.
Undergraduate Student Services Team
If you are want to learn more about opportunities for students of color at The School of Business, connect with the undergraduate student services team:
Evan T. Green
Assistant Director of Diversity & Equity Outreach
Email: evgreen@pdx.edu
Messages from the Dean
Messages from the President