Karl Miller Center
Learning Beyond The Classroom
The Karl Miller Center (KMC) is an iconic, world-class building — unlike any other on PSU's campus. This collaborative vision was achieved through a partnership with PSU, Behnisch Architekten, SRG Partnership, Skanska and trade partners. The KMC was funded by several major donors and named after Karl Miller, grandfather of generous donor and PSU business alum, Rick Miller.
Karl Miller Center
Atrium
All-glass atrium is five stories high and features spaces designed for students to gather, study solo or relax between classes.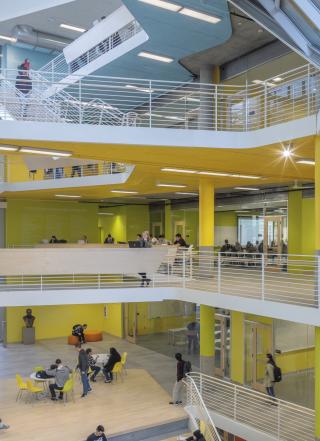 Karl Miller Center
Innovations in Sustainability
LEED Platinum for sustainable construction: water conservation, occupancy sensors, sensor-controlled low-flow faucets, and five eco-terraces totaling 7,000 sq ft of stormwater/urban heat mitigation.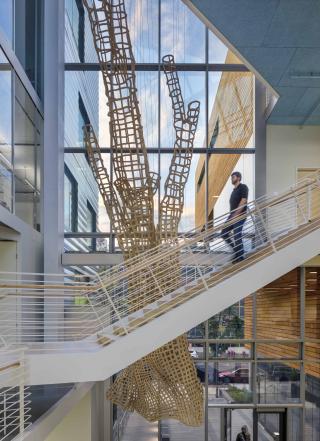 Karl Miller Center
Classrooms & Technology
Global classrooms have multiple video cameras set up to broadcast class to students across the globe — and large monitors to bring remote presenters inside the classroom.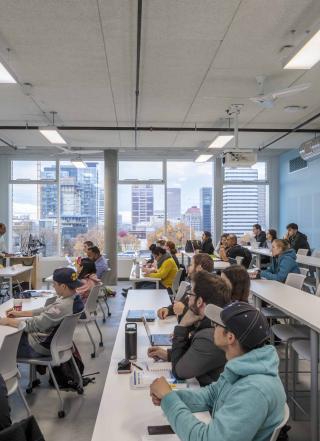 Karl Miller Center
Undergraduate & Graduate Student Services
Current and prospective students have easy access to admissions advising, academic advising, career advising, tutoring, mentorship programs, student organizations and more.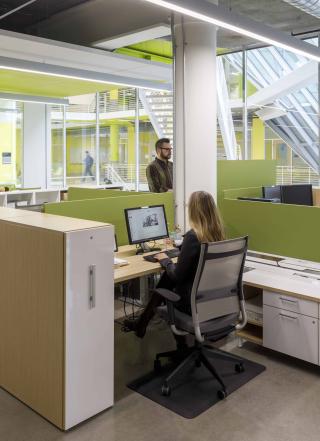 Karl Miller Center
Study Spaces & Family Space
Featuring 12 group study rooms, 15 conference rooms, a green room for collaboration and a family room that offers parents a quiet place to study with toys and games for their children.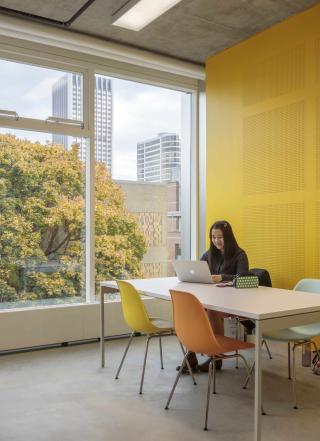 Previous Hero Slide
Next Hero Slide
Retail Spaces
The School of Business is home to three retail spaces, providing the community with Portland staples like craft brews, doughnuts and artisan sandwiches. 
Best Baguette
The original location opened in 2006 with a single dream, to spread the healthy and delicious taste of Bánh mì to Portland while maintaining low costs, and high-quality food. To do that, they began by creating a menu with both French and Vietnamese sandwiches and a wide assortment of other items so they could satisfy an even wider range of tastes.
Coco Donuts
A donut and espresso café in Portland, OR featuring small batch classic donuts and in-house roasted coffee. Coco Donuts has five locations including Uptown, Downtown, NE Broadway, N. Williams and Milwaukie Ave in SE Portland. Now Open.
Library Taphouse
Library Tap House & Kitchen was inspired by Portland's love for good books and brews. Enjoy handcrafted cocktails, quality American craft beer and a food menu featuring sandwiches, burgers and other craft meals. Find bookshelves stacked with over 100 of the best local and regional craft beers and their infamous library cocktails