Bloomberg Terminal & Barron's in Education
Located in Karl Miller Center (KMC) 270, The School of Business Finance Lab provides students access to 12 computers equipped with Bloomberg Terminal, a resource that brings together real-time data on every market, breaking news, in-depth research, powerful analytics, communications tools and world-class execution capabilities — in one fully integrated solution. All business students can benefit from the industry, supply chain, and market data provided by Bloomberg Terminal.
The Finance Lab is also PSU's hub for Barron's in Education, a financial education program from Dow Jones that provides in-depth analysis and market commentary. Students can access Barron's in Education online anytime through any device.
Visit the Bloomberg Terminal and Barron's in Education FAQ for more information.
Bloomberg Terminal: Remote Access
The Finance Lab is currently closed while the KMC is closed and classes are offered remotely. Students can access Bloomberg Terminal remotely during this time by reviewing Bloomberg Terminal access instructions.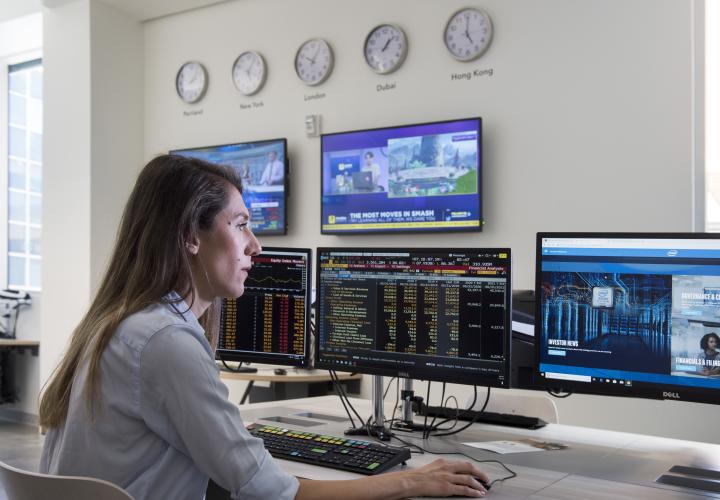 Bloomberg Terminal: In Person Access
Once the KMC is open and classes are offered in person, the lab will be open and accessible to students and faculty using their PSU ID. Bloomberg Terminal will only be accessed from the computers in the lab. To do so, students can use an existing log in or set up a new one with their pdx.edu email address.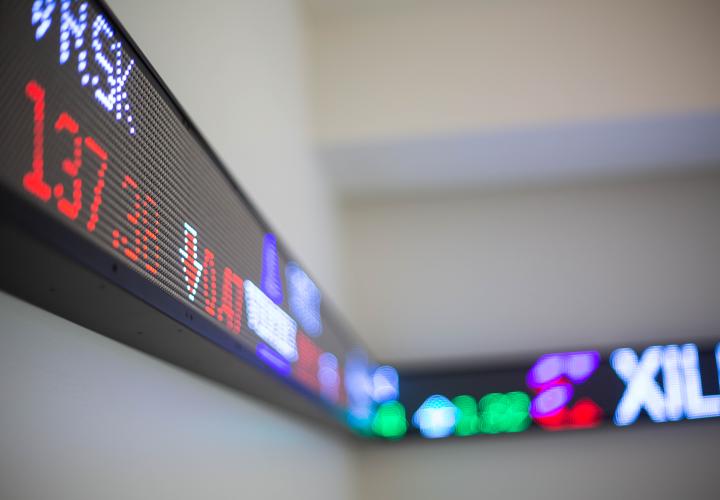 Barron's in Education Access
Barron's can be accessed from any device, including the computers in the lab. Students, faculty and staff must first create a Barron's account using their pdx.edu email address. Once created, users can log in at any time by visiting Barron's sign-in portal.