Welcome to the Outdoor Program 
Since 1966, the Outdoor Program (ODP) has helped the Portland State community to access and enjoy the great outdoors, build community, increase environmental awareness, and provide exciting experiences in new settings. The ODP provides a wide variety of opportunities including guided outdoor trips, workshops and certification courses, outdoor rental gear at affordable rates, and an indoor Climbing Center. All skill and experience levels are welcome. Whether you are looking to embark on an adventure or learn a new outdoor skill, join the ODP in exploring the wild side of Oregon.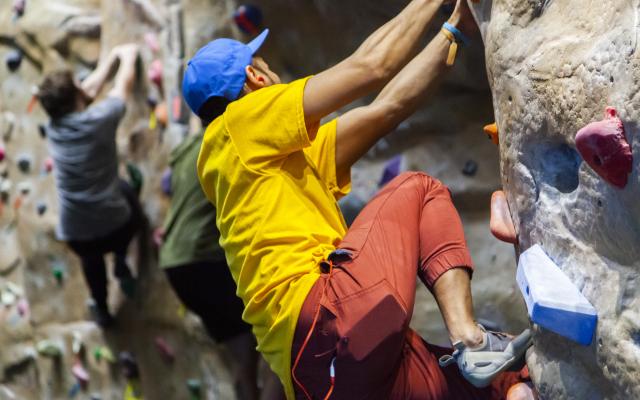 Climbing Center
Climb and build community at our indoor Climbing Center, featuring a 32-foot climbing wall with bouldering up to 14 feet. During staffed hours, roped climbing on the tall wall is available, and staff are happy to help climbers who need adaptations. We can accommodate a variety of ability levels and provide all of the climbing gear.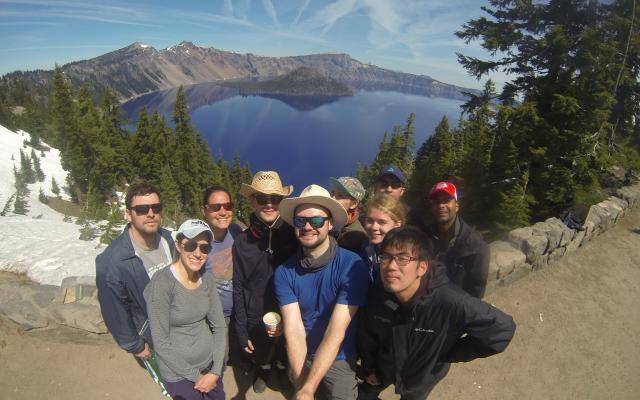 Workshops & Trips
FREE TRIPS FOR PSU STUDENTS
The Outdoor Program is excited to bring back student-lead trips during spring term. We will be offering a variety of free hikes that meet at the Outdoor Program office and leave directly from there. Due to COVID-19 restrictions, trips are only open to enrolled PSU students.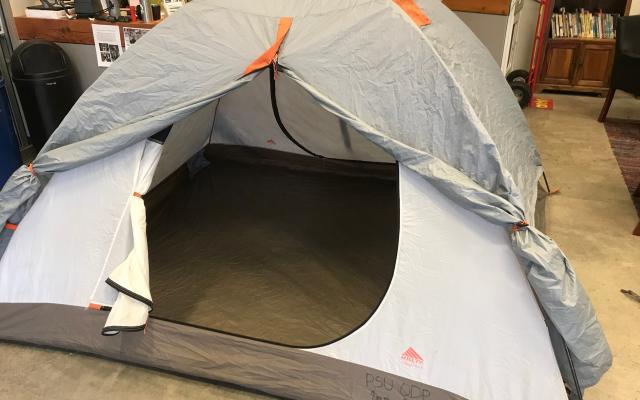 Gear Rentals
Need gear to get outside? We've got it ready for you at prices you can afford. Take advantage of your student fees and come down to the Outdoor Program Equipment Center and get just the right gear for your own adventure. Rent outdoor gear for every season and fitness equipment including spin bikes, dumbbells, and foam rollers.
Contact 
Phone: 503.725.5668
Email: odp@pdx.edu
Location 
Outdoor Program Office - ASRC 180
505 SW Harrison Street 
Portland, Oregon 97201
Outdoor Program Office on Google Maps
Directions
The Outdoor Program Office is located in the Academic & Student Recreation Center (ASRC) on the corner of SW 5th Ave and Harrison Street. This is a separate entrance from the main entrances to the ASRC.
Hours
New Hours Effective June 21:
Monday-Friday: 12 p.m. to 6 p.m. 
Face masks must be worn at all times while in the Outdoor Program office and while interacting with staff. We recommend calling ahead at 503-725-5668 to check on equipment availability and reserve gear in advance.
Closures
June 14-18: Summer Break 
July 5: Fourth of July Closure
September 6: Labor Day Closure
September 20-21: Staff Training 
Become an Outdoor Trip Leader
The Outdoor Program hires and trains students to lead guided outdoor trips, rent outdoor gear, and manage our indoor Climbing Center. Most students join through the Wilderness Leadership Development (WiLD) program, a year-long sequence that trains and empowers students in an outdoor setting.
Workshops & Trips
Workshop Wednesdays
On-Demand Videos On YouTube
Interested in getting outside and learning some new outdoor skills? Check out the Outdoor Program's Workshop Wednesday video series. A new video created by our student staff is uploaded to our YouTube channel each week, with topics ranging from water activities and hiking spots to land acknowledgments and climbing locations. Get prepped and ready for your next outdoor adventure!
Outdoor Trips
After a one-year hiatus, the Outdoor Program is excited to bring back student-led trips during spring term. We will be offering a variety of free hikes that meet on the PSU campus at the Outdoor Program office (505 SW Harrison Street) and leave directly from there for the trip. View upcoming trip descriptions below. Due to COVID-19 restrictions, trips are only open to currently enrolled PSU students at this time, and there is a limit of two trips per term for each student. All skill and experience levels are welcome. 
Guided Outdoor Trips - Summer 2021
Being active outdoors improves focus, elevates your mood, and enhances your physical and emotional wellbeing. Participating in outdoor activities in a group setting also provides opportunities for social connection and engagement. Join the Outdoor Program for student-led outdoor trips that support your health and wellbeing!
How To Sign Up for a Trip
Trip Registration Opens: Wednesday, July 7, 2021
Trip Registration Closes: Wednesday before the trip date, or when the trip is full. 
Sign up in person at the Outdoor Program office, where you will fill out a medical information form and complete an authorization to charge form. If you sign up for a trip but do not show up, you will be charged $50 unless you have an acceptable reason for not attending and alerting Outdoor Program staff prior to 9 a.m. on the day of the trip.
Required Pre-Trip Meeting
All participants are required to attend the pre-trip meeting, which will take place remotely via Zoom at 6 p.m. the Wednesday before each trip. During the pre-trip meeting, participants will meet the rest of the group, learn more about the trip, review COVID-19 safety procedures, and have the opportunity to ask questions of the trip leaders. 
Accommodations & Gear
Most Outdoor Program trips can be easily modified to accommodate disabilities. Please contact the Outdoor Program for more information. Hiking gear—including boots, rain gear, and backpacks—is available at no cost, and will be discussed during the pre-trip meeting. The Outdoor Program offers Columbia rain apparel for all trip participants in an effort to make getting outdoors accessible to everyone regardless of ability to procure expensive gear.
Participants are required to bring their own lunch or snacks and water for guided trips.
Updated Trip Policies
The Outdoor Program has updated some of our policies in response to COVID-19:
We will not be traveling in vehicles. Trips will start and end on the PSU campus.
We are limiting group size based on state recommendations.
All participants will be required to wear a face mask and self check for symptoms as outlined by the university in PSU's COVID-19 Daily Self Checklist.
Physical distancing will be maintained at all times during outdoor trips.
Student Vet Outdoor Fund
Current PSU students that are registered with the Veterans Resource Center receive a $50 credit each term to spend on renting outdoor gear or embarking on outdoor adventures. All regular rental and trip policies apply. For more information, please stop by the Outdoor Program office during business hours. *This opportunity is subject to fund availability and may change at any point.
Questions?
For more information or if you have questions about our guided outdoor trips, please contact the Outdoor Program at 503-725-5668 or email Chris Bullard at bullard@pdx.edu.
---
| Trip Name | Difficulty | Dates | Time | Pre-Trip Meeting | Fee  |
| --- | --- | --- | --- | --- | --- |
| TBD | | TBD |  9 a.m. - 5 p.m.   | TBD | Free for PSU students |
| TBD | | TBD |  9 a.m. - 5 p.m. | TBD | Free for PSU students |
| TBD | | TBD |  9 a.m. - 5 p.m. | TBD | Free for PSU students |
| TBD | | TBD |  9 a.m. - 5 p.m. | TBD | Free for PSU students |
| TBD | | TBD |  9 a.m. - 5 p.m. | TBD | Free for PSU students |
| TBD | | TBD |  9 a.m. - 5 p.m. | TBD | Free for PSU students |
Trip Descriptions - Summer 2021
Summer Outdoor Trips Kick Off July 24!
More Details Coming Soon
---
Trip Name: TBD
Day | Date | Time
Difficulty Level: 
Registration Deadline & Pre-Trip Meeting: 
Trip Description
---
This institution is an equal opportunity provider, operating under a Special User Permit with the Mt. Hood National Forest. 
---
Leave No Trace Principles
All trips led by the Outdoor Program follow the Leave No Trace principles, which provide a framework for minimizing our impact on the outdoors, and being responsible stewards of the land. Trip leaders educate participants on these principles, and demonstrate ways to minimize the impact outdoor recreation has on the environment. 
---
Outdoor Certification Courses
Campus Rec offers a variety of non-credit or credit optional instructional courses for its members that provide certification.
Wilderness First Responder Course
Wilderness First Responder (WFR) is the definitive course in medical training for outdoor educators, guides, search and rescue (SAR) team members, and others who work or play in remote areas. The curriculum is comprehensive and practical, including all of the essential principles and skills required to assess and manage medical problems in isolated and extreme environments. This nine-day course is provided by the NOLS Wilderness Medicine Institute; those who successfully complete the course will receive a WFR certification valid for two years.
Member price: $625
Non-member price: $725
This course is typically offered at the end of every winter term (during spring break).
For questions, please contact Chris Bullard at bullard@pdx.edu or 503.725.2957.
---
Custom Outdoor Programs
Are you a part of a student organization, department or team at PSU? Looking for a team-building or bonding activity where you can have fun and be healthy? Campus Rec and Student Activities and Leadership Programs have opportunities for you and your team to engage in service-learning, explore the outdoors or try a new workout or activity.
Custom Trips
The Outdoor Program helps PSU students access and enjoy the outdoors. One of the primary ways the Outdoor Program has done this is through outdoor trips led by student trip leaders at affordable prices. A trip of this nature allows members of a club, program, or group to have an experience in common that helps bring them together. 
The Outdoor Program has a variety of options to choose from depending on the size of the group, the length of trip requested, and the budget you have available. Trip cost includes all the necessary equipment, experienced trip leaders, and transportation. Some examples include:
Small group (up to 9 people), one day: Standup paddling, whitewater rafting, rock climbing
Large group (up to 18 people), one day: day hikes, snowshoeing
Multi-day trips: backpacking, sea kayaking, coastal camping, etc.
To get started, please contact Chris Bullard (bullard@pdx.edu) for more information. Due to the complexities of planning and staffing outdoor trips, the only way to guarantee availability is to set up the trip by Week 5 of the term prior to when you want the trip.