Lockers & Towels
ATTENTION: No towel service is provided at this time. Locker rooms and long-term lockers are only available to those with a swim lane reservation during their reservation time. Locks are not provided, and can be purchased at Member Services.
| Lockers/Towels | Rates |
| --- | --- |
| Day-Use Lockers (digital lockers available or bring your own lock) | Free |
| Long-Term Lockers (limited per term) | $15 per 30 days |
| Towel Service | $5 per 30 days or $1 per day |
Day-Use Lockers
Day-use lockers within the men's and women's locker rooms are available at no charge. You will need to supply your own lock and remove your belongings when you leave the Rec Center. The day-use lockers are small and measure 19.5" H x 11.75" W x 10.5" deep. You may wish to consider renting a locker in Smith Memorial Student Union to store larger items.
Digital lockers that do not require a lock but a digital pin code (set by you) are available on every floor at no charge. Make sure to remove your belongings when you leave the Rec Center or before the end of our business day. 
Long-Term Lockers - UNAVAILABLE DUE TO COVID-19
Long-term lockers are available in both the men's and women's locker rooms for members to rent in order to store belongings overnight.
Faculty/staff can pay for their lockers for one, three, or 12 months at a time. 
Student members can pay for their lockers for either one or three months at a time, in line with the current term student membership. 
Impound Policy
It is a patron's responsibility to renew their long-term locker by the expiration date. Failure to do so will result in the locker being impounded and released. Items impounded from a locker will be held up to four weeks and donated after this period. 
Items left in a day-use locker after the facility is closed will be impounded and can be collected at lost and found for up to two weeks.
Towel Service - UNAVAILABLE DUE TO COVID-19
You are encouraged to bring your own towel, but towels are available for a daily or monthly rental fee.
With a towel membership, you can check out towels at our Equipment Checkout window that is located just beyond the Member Services desk.
Return towels to one of our red bins located in locker rooms or by the second floor TV lounge.
---
Free Equipment Check-Out - Member Services
Adaptive Straps
Ankle / Wrist Weights: 2.5 lbs, 5 lbs, and 10 lbs
Badminton Racket and Badminton Birdie
Basketball: Small and Large
Bike Lock
Climbing Harness: XS, S, M, L, XL
Climbing Shoes
Dip Belt
Dodgeballs
Goalball
Hair Dryer
Indoor Soccer Ball
Jerseys
Jump Rope: S, M, L
Resistance Band
Soccer Ball with Bells
Sports Chair
Table Tennis Paddle and Ball
Volleyball
Weight Belt: S, M, L, XL
Weight Bench Velcro Strap: 4" Extra Long
Wristbands: Bouldering, Top Rope, Olympic Lifting
---
Free Equipment Check-Out - Fitness Center Desk 
Please return your equipment to the Fitness Center desk after use. 
Agility Dots
Agility Ladder
Dip Belt
Resistance Bands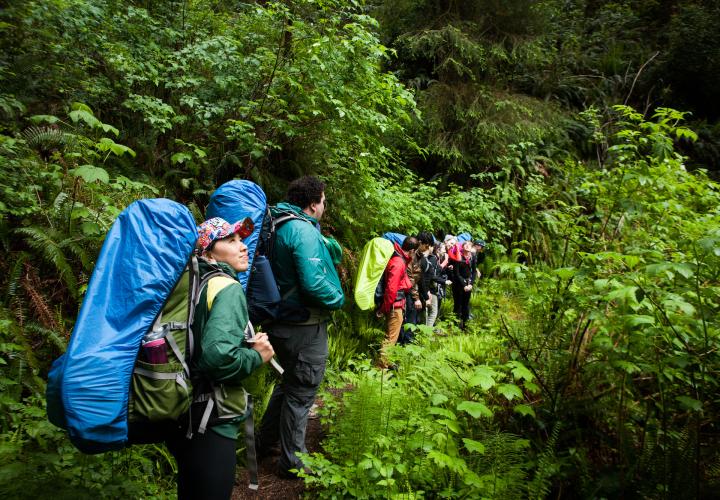 Outdoor Gear Rentals
Rent gear at affordable rates for your own outdoor adventures. Take advantage of the Outdoor Program's deals on gear for every season including backpacking and camping, rafting, climbing and mountaineering, kayaking and stand-up paddleboarding, skiing and snowshoeing, and water sports.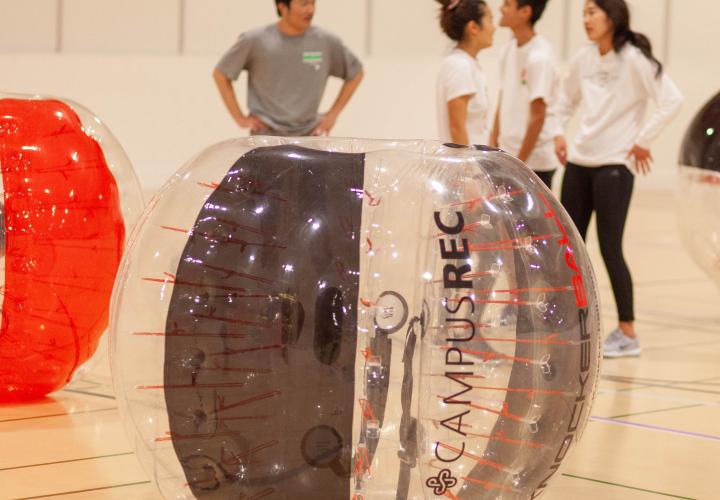 Sports Equipment Rentals
PSU students and departments can rent sports equipment and space to play in various organized sports. Intramural Sports equipment is available to rent throughout the year for team building, training, or end of year celebrations. Equipment rentals are free with the exception of Archery Tag and Bubble Balls.