Not all Heritage Language courses are taught every year. See the published course schedule for a listing of courses and sections available in any given term. All classes other than Spanish can be found under the World Languages & Literatures department heading on the drop-down menu.
Heritage Spanish Courses: ¡HEY TÚ! ¿Hablas español hasta que te toca decir una palabra that you don't know how to say in Spanish? Do you wonder why some words in Spanish have accents and some don't? These are the classes for you. Enrich your language skills with an instructor who targets key areas of development specifically for heritage speakers of Spanish. Study among others developing their voice on the same borderlands between English and Spanish. Heritage Spanish courses are designed for students who grew up in an environment where the language was spoken frequently (who have had contact with it at home), and who want to improve their reading, writing, and conversation skills.
Heritage Language Initiative
Connecting People and Their Languages
Contact Linda Godson, Coordinator: lgodson@pdx.edu
The Heritage Language Initiative (HLI) seeks to address the needs of speakers of languages other than English in our communities and to build on the strengths that come from bilingualism. The heritage language is often the language spoken at home, other than English. The HLI offers university courses to those who wish to strengthen their basic skills in a heritage language including speaking, reading, writing, and cultural awareness. Instruction is tailored to the needs and goals of the individual students, regardless of ability level. Because of shared culture, classes are cooperative rather than competitive.
HLI is for those who wish to strengthen their basic skills in a heritage language, as well as those who want to succeed in American society but who are challenged by language difficulties.
Research shows that literacy in a person's first language is a key to success in English. The HLI focuses at students who need to be equipped with English language skills that assure achievement. But heritage language is much more than this. Heritage languages enrich the lives of those who speak them by enabling second- and third-generation speakers to communicate with their elders.
HLI Students
There are a number of populations whose language limitations stand in the way of their success. They include:
Illiterate or semiliterate speakers of other languages. Example: the Spanish-speaking (primarily Mexican) immigrant population. Because literacy in the first language is a bridge to literacy in English, there is a critical need to build Spanish literacy in the immigrant community. This needs to be tied to intensive training in English.
Bilingual speakers of English and some other language who need additional training in their heritage language in order to make it useful in their lives. Example: children of immigrants who speak but do not read Spanish, Russian, Vietnamese, and a host of other languages that are represented in our community. Because these individuals have no formal training in their heritage language, they do not fit smoothly into the traditional academic language curriculum. For adult (college-level) education, a heritage curriculum is now recognized as best meeting the needs of such individuals. Other types of intervention are rapidly being developed for K-12 students.
Advantages of HLI and Bilingualism
Bilingualism has practical advantages in addition to contributing to our society's cultural richness and resources. Bilingual skills are valued in the work place.
With the right kind of instruction, heritage speakers are considered most likely to succeed in developing a command of a world language at a level essential for professional transactions, international trade, and national security.
Children in a bilingual environment readily acquire bilingual skills in a natural setting. Often, however, they are not aware of how to further develop their linguistic skills. Research shows that bilingualism is closely correlated with high performance on standardized tests such as IQ tests and college entrance exams. So, development of language skills results in improved performance in many walks of life.
The need for speakers of many languages is already critical in the state's judicial system and in the health-care industry. An additional benefit of heritage language programs is that they contribute to making the university transparent to communities who might otherwise be fearful or mistrusting. Even if people who struggle with language don't go to college themselves, their children will find it easier to aspire to higher education if parents have had positive learning experiences here.
Why PSU?
HLI is run by Portland State University's Department of World Languages and Literatures. University students are currently studying how to help linguistically-challenged members of the community. Heritage language learners provide hands-on experience for language, linguistics and education majors at the university. The opportunities for community-based (in-service) learning are enormous for students, both undergraduate and graduate. 
PSU's motto, Let knowledge serve the city, reflects a longstanding commitment to community and regional welfare. Over half of the state of Oregon's heritage language speakers live within commuting distance of the PSU campus. This is important in gauging how many people would be served by on-campus programs as well as in determining how faculty and students might go off campus to deliver language training in the communities where it is most needed.
PSU's Department of World Languages and Literatures has a history of offering more languages than any other institution in the state. The Department has the necessary expertise to succeed in this innovative program.
The other heritage language program closest to Portland is in southern California. There is a critical need to address the needs of heritage language speakers who have much to contribute to our state and our region.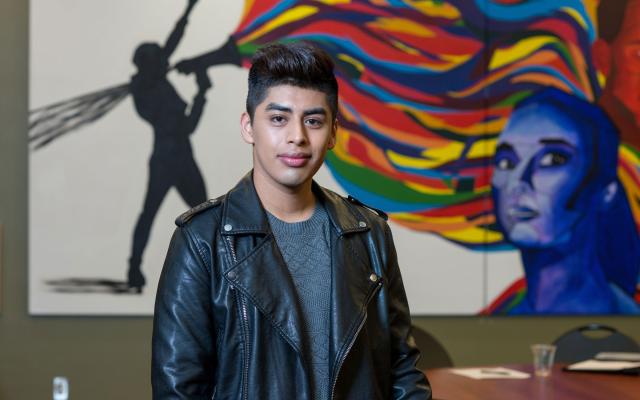 Intercultural Competence for the Workplace
Our certificate prepares you for success in interculturally diverse and complex workplace environments, and enhances your employability.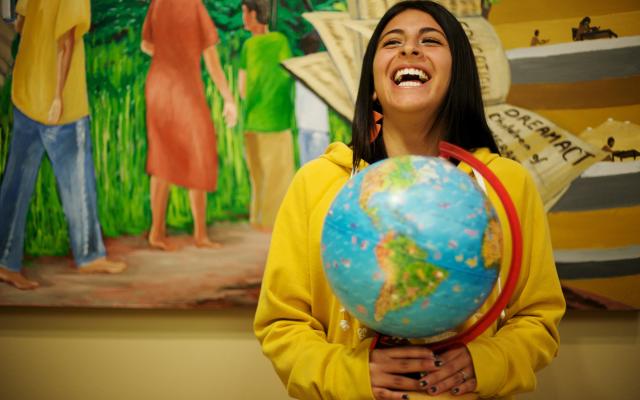 World Language Pedagogy
Our certificate familiarizes you with the instructional methodology of teaching world languages. Nine languages are available.
---
Resources
University of California at Los Angeles