Emergency Fund (CARES Act) for Students Impacted by the COVID-19 Crisis
Portland State remains committed to helping as many students as possible with the financial difficulties they are facing. To that end, we want to ensure that all students know of the following options.
By far, the largest resource currently available is from the federal government under the recently passed Coronavirus Aid, Relief and Economic Security (CARES) Act. The CARES Act allocates a total of $8.3 million in emergency grants  to PSU students for COVID-related expenses, including food, housing, course materials, technology, health care and child care. 
The guidance for awarding does not allow us to make awards to the following groups of students:
Most non-citizens / international students;
DACA students;
Students historically enrolled in online learning courses; and
Students who were not registered for spring term on or after April 13, 2020.
Portland State's Financial Wellness Center has processed more than 3,000 applications from students experiencing financial difficulties due to the COVID-19 pandemic. The office is issuing aid to students in amounts up to $3,000 to cover expenses from rent, food, and technology. This federal aid for spring term is still available, but time and allocated funds are limited. If you are experiencing financial strain, qualify to receive CARES Act funding and haven't yet applied, you should do so by Friday, May 22.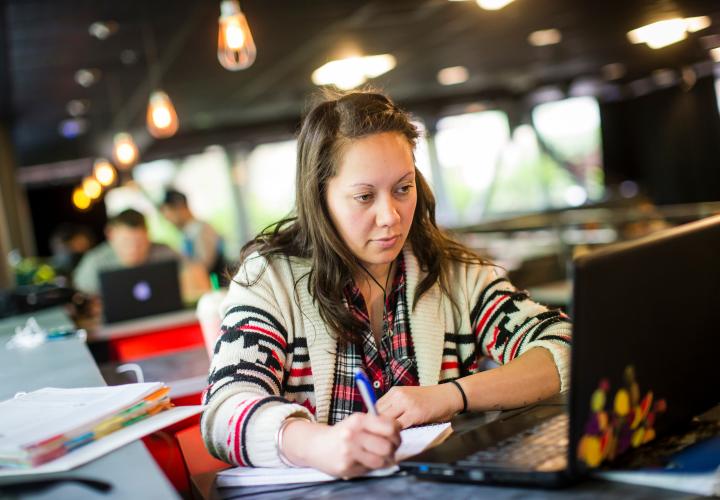 How to Apply
Eligible students should complete the Emergency Funding Request application.
Apply by May 22 to take advantage of these financial resources.
Eligibility
Students eligible to receive federal financial aid and are enrolled in a program that met on-campus prior to the transition to online classes due to COVID-19.

Under the U.S. Department of Education guidelines, international students and students enrolled exclusively in an online program (this does not include courses currently being delivered through a remote format) are not eligible to receive funding.

Able to provide documentation of their expenses (e.g., billing statements, receipts)
Awarding Process
Portland State University will review applications as they are submitted and will notify students on a rolling basis of their eligibility and award amounts. The maximum award is up to $3,000. Funds for food expenses are limited to $500. We will award funds based on students' stated expenses. Funding from the COVID-19 Emergency Fund will not impact a student's financial aid package. Awards will be disbursed through student accounts and refunded directly to the student. The award will not be applied to any outstanding account balance. 
---