To support social distancing, our physical office space in Fariborz Maseeh Hall (FMH) is closed. We are still performing all essential functions remotely. We can work with you via phone, chat, Google hangouts, or email. Portland State has developed a general information site about our response to COVID-19.
Emergency Fund (CARES Act) for Students Impacted by COVID-19
Eligibility, Application Information, and Coverage
The CARES Act allocates a total of $8.3 million in emergency grants to PSU students for COVID-related expenses. Apply by May 22 to take advantage of these financial resources.
COVID-19 Emergency Relief Resources for PDX (and beyond)
Find external resources for support as a result of COVID-19
This list of resources was compiled by Congressman Earl Blumenauer and his team in Portland, Oregon. It is updated regularly.
Other Emergency Resources
Search for other funding resources for COVID-19 Relief
There are more emergency funds available from PSU, colleges, schools, and resource centers.
Previous Hero Slide
Next Hero Slide
Fees Update
The Board of Trustees approved the reduction of some mandatory fees. Below is a chart that is based on full-time enrollment. 
The Student Building Fee and the Academic and Student Recreation Center Fee are being reversed in total for the term. There is also a $20 reduction to the Incidental Fee for a total of $101 in reversed fees for a full-time student. Any refund owed will first be applied to any outstanding amount due to your student account. Refunds will be issued via your current refund option. 
Changes Based on Full-time Enrollment
| Mandatory Fees | Current Rate | Revised Rate | Dollar Decrease | Percent Decrease |
| --- | --- | --- | --- | --- |
| Student Building Fee | $37 | $0 | -$37 | 100% |
| Incidental Fee | $263 | $243 | -$20 | 7.6% |
| Health Service Fee | $156 | $156 | $0 | 0% |
| Academic and Student Recreation Center Fee | $44 | $0 | -$44 | 100% |
---
---
Prospective Student
We're here to help you figure out costs and how you'll pay for school. Follow our step-by-step process to plan how you'll pay for school.
Current Student
Between classes and life, there's a lot do, so we've created a Student Finance timeline to keep you on track. 
---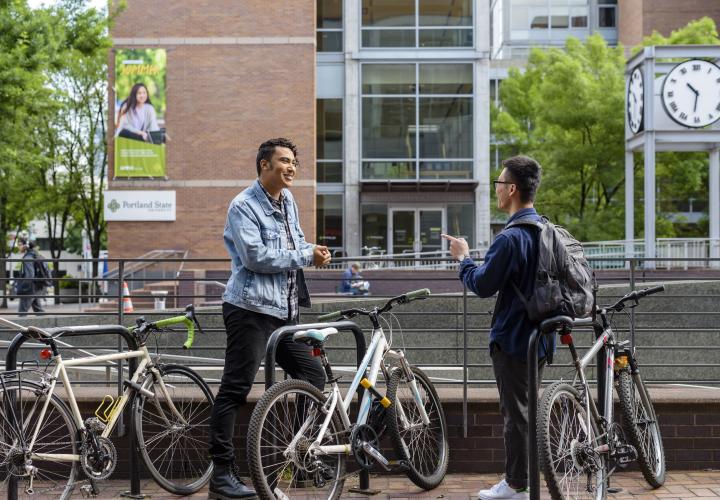 Financial Wellness Center
Meet with a financial wellness coach to discuss, your PSU student account, re-enrolling at PSU, resolving a debt owed to PSU, understanding the cost of college, creating a sustainable budget, repairing credit, or repaying student loans.
---