With a wide array of performance opportunities and a well-rounded curriculum, the strings program will enhance and develop your musical skills. The PSU School of Music & Theater prides itself on taking advantage of our arts-centric city and providing students with plenty of ways to perform, both on and off campus. From our vibrant orchestra to smaller ensembles, you will become an experienced and dynamic performer during your time here.
Individualized Training
As a string student, your education will be crafted around lessons, participation in the orchestra, and being a member of a smaller ensemble or string quartet. By focusing on these three elements, you will gain experience both with chamber music and as a soloist.
A Career In Music
Alumni of the Strings program at PSU perform in the Boston Symphony and Atlanta Symphony, and as freelance musicians. Many of our former students have found rewarding careers in private instruction, K-12 teaching, and as college professors.
Learn From The Masters
The Strings program partners with Friends of Chamber Music, Chamber Music Northwest and other respected organizations to bring renowned musicians to campus for master classes. Between touring groups like the Takac Quartet and the high quality of our own experienced faculty, you can expect to learn not only better technique, but also the real-world context of a professional music career.
A Unique Musical Community
Our orchestra is a supportive environment filled with creative musicians just like you! Although expectations for preparation and efficiency are high, so are the rewards. This is the most realistic training we can give those who want to be professional musicians. The repertoire is chosen with the goal of creating versatile musicians, and the venues are often more non-traditional (such as local nightclubs) than what you might find at other music colleges.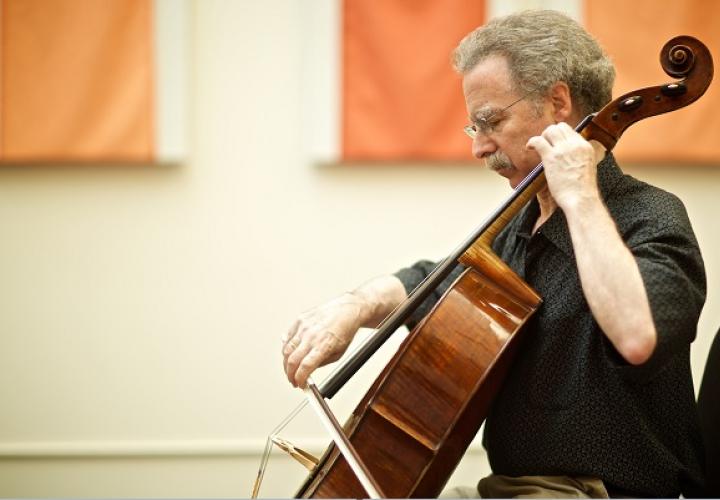 Hamilton Cheifetz - String Area Coordinator
Hamilton Cheifetz is professor of music at Portland State University and a founding member of the Florestan Trio. He has been described in Fanfare Magazine as "unquestionably a magnificent player" for his solo recordings, and has performed throughout North America and in Europe, Asia, and Australia.