Located in the heart of vibrant Portland, the Music Composition program will strengthen your creative voice and expand your perspective. Looking for a place that has high standards without sacrificing inclusive values? As you pursue a music composition degree at PSU, you'll be exposed to new styles, sounds and techniques while composing and conducting your own work.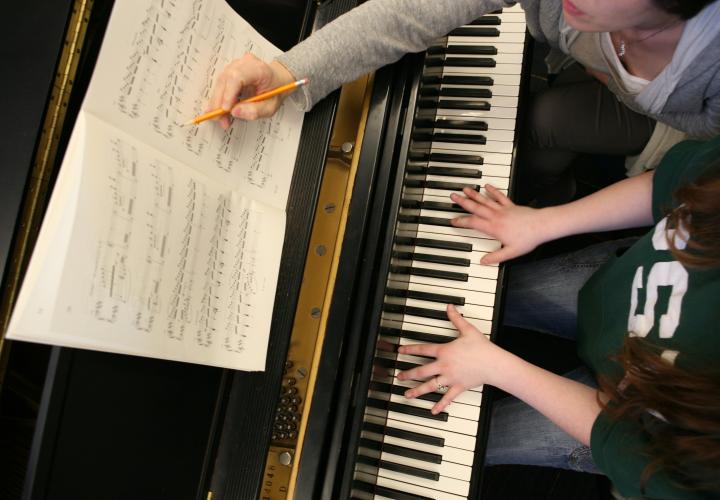 The Bachelor of Music in Composition
Are you curious about new sounds, contemporary styles, and exploring your own musical voice? A music degree in composition through PSU's School of Music & Theater will give you the individualized instruction and community collaboration crucial to building your skills as a composer.
Individualized Training
In our Music Composition program, your education will center around concert music. Our department is dedicated to developing your individual voice in an inclusive and supportive environment.
Collaborative Environment
PSU's School of Music is home to a richly diverse group of student performers. As you pursue your music composition degree, you will often write music for your peers, rather than relying on off-campus musicians.
Unique Community Experience
You and your fellow composition students won't just learn together, you'll also learn from each other. Students here are excited to build community among their fellow musicians. Many of the students you attend your first Composition classes with will be your peers throughout your time at PSU.
Sharpen Your Skills
Prior to your first year, you will audition to become a music major. Upon acceptance into the program, your study will start with a focus on applied lessons on your instrument and music theory. In your third year, you'll officially begin your composition classes.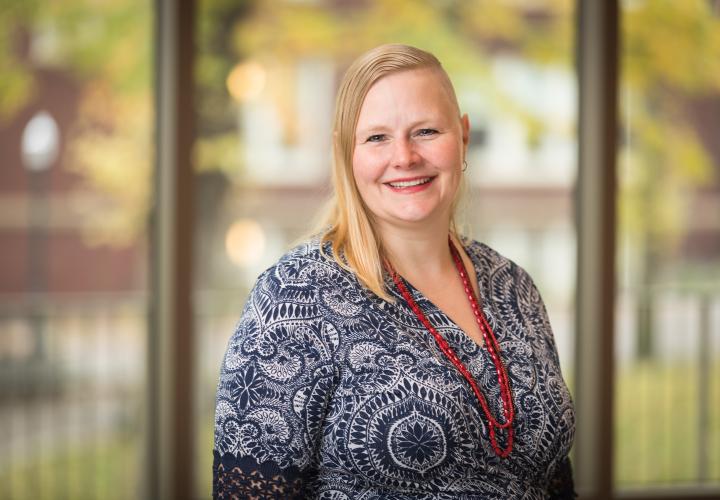 Bonnie Miksch - Composition Area Coordinator
Bonnie Miksch is a composer who writes both acoustic and electroacoustic works. With degrees from CCM at the University of Cincinnati and Syracuse University, she serves as the Coordinator of Composition Studies at PSU, where she has taught music theory, composition, and computer music since 2004.