The classical guitar studies program at PSU is designed to prepare you for a profession in music, whether it be as a prize-winning concert performer, teacher, studio musician, arranger/composer or recording artist. Our specialty courses in guitar pedagogy, guitar literature, chamber guitar and guitar orchestra will build your musical foundation as you develop your skills as a creative and expressive guitarist.
We Offer
WORLD CLASS MENTORING & INSTRUCTION

Your instruction goes beyond just applied lessons. You'll strengthen your musicianship, career mindset and performance skills while receiving the utmost attention and support from our dedicated faculty. You'll also have access to renowned performers through masterclasses and concerts both on and off campus.

MUSICAL COLLABORATION

Any strong performance career must include networking and collaborative performance. You'll have opportunities to study in small and large guitar groups as well as collaborate with fellow musicians throughout the School of Music & Theater. This may even include recording and engineering projects through our Sonic Arts and Music Production (SAMP) program.
PERFORMANCE OPPORTUNITIES

We encourage performing as much as possible. Opportunities abound through the Portland area. Guitar area students also travel to regional festivals and competitions where you can put your skills to the test. 

INSTRUMENT LIBRARY
The guitar area houses a large collection of classical, steel-string, and electric guitars, as well as more unique plucked instruments including a lute and 19th century replica guitar. Performance majors have access to these instruments at any point during their studies at PSU. If you have a gig or special interest that requires something extra, our collection is worth considering.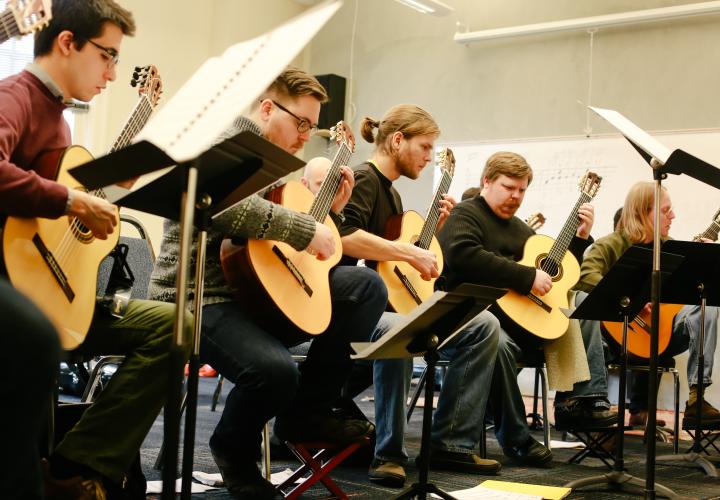 The PSU Guitar Orchestra
The Guitar Orchestra is available to majors, non-majors, and community members.
Jesse McCann - Guitar Area Coordinator
Jesse McCann is considered one of the finest classical guitarists of the Pacific Northwest. He has won numerous awards, published several works, hosts a popular podcast and has quickly become one of the most sought-after teachers of his generation.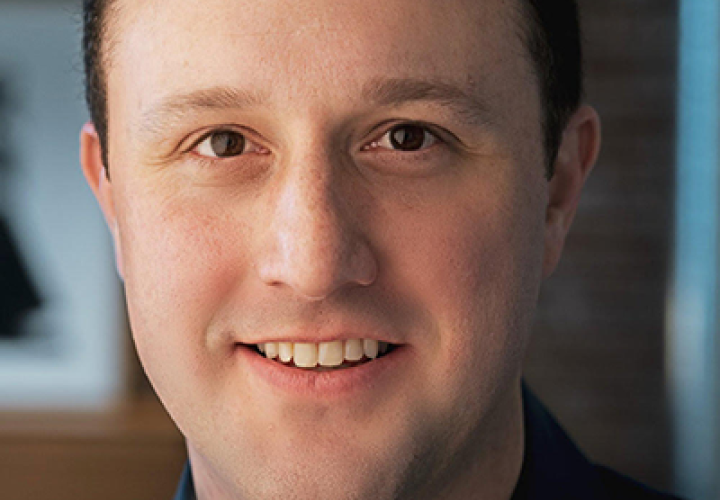 Mario Diaz - CLASSICAL GUITAR INSTRUCTOR
Mario Díaz is a guitarist, singer, audio engineer, and educator whose musical activities have taken him across the U.S. and South America. A member of the Oregon Guitar Quartet, he has also performed with Portland Opera, 45th Parallel, Fear No Music and Third Angle New Music.
Cameron O'Connor - Classical Guitar Instructor
Award-winning and acclaimed as "stunning and emotive" (Eugene Register-Guard), Cameron O'Connor enjoys a diverse career in solo, chamber, and contemporary music.