A unique collective experience, chamber ensembles are student-formed with faculty coaching available once a week. The goal is for you to study music with other student musicians, learning how to delegate and collaborate in a small group setting. There is no official audition process. If you are interested, please attend the fall mixer.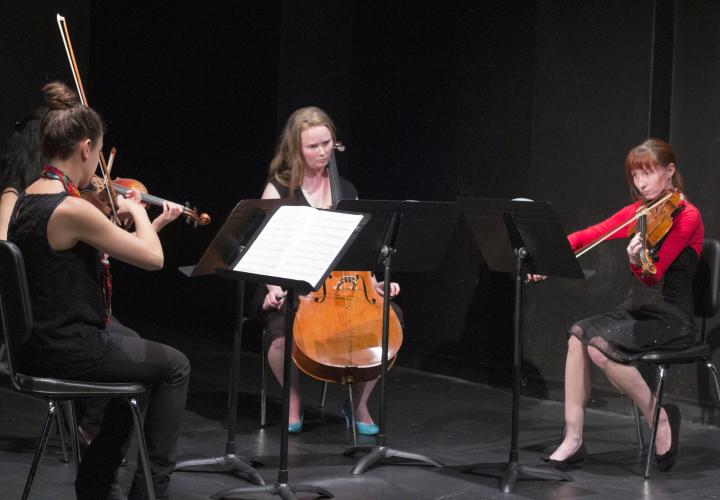 Lead Your Own Ensemble
Consisting of 2-11 musicians, chamber ensembles can be area-specific, or composed of students from an eclectic mix of areas. In winter and spring, students produce their own shows, giving you valuable organizational and marketing skills.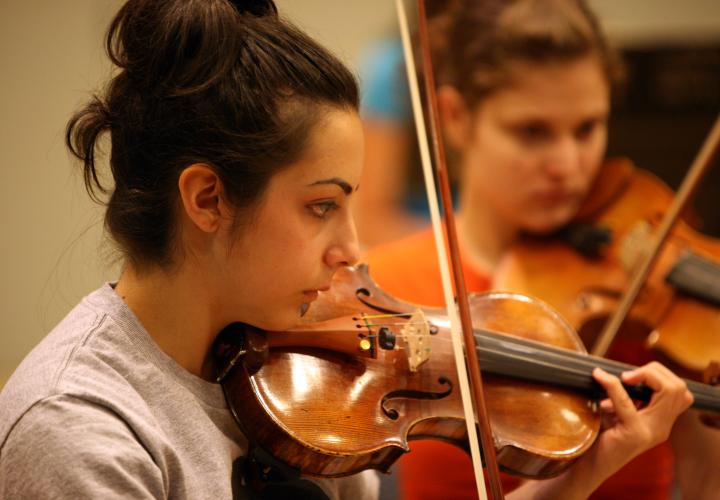 Prepare For Your Career
These ensemble experiences are highly applicable to your professional career, giving you the ability to become a productive collaborator while you study music.
Sydney Carlson - Chamber Music Coordinator
Flutist, Sydney Carlson has been inspiring audiences with her sparkling and expressive playing for over 30 years. Highly sought after as a performer and mentor, Sydney has concertized and taught in Mexico, Europe, China, South America, and throughout the United States.