Each year the Percussion ensemble in PSU's Music program plays an exciting and eclectic array of music. With weekly practices and several performances per quarter, you will be able to play in a variety of diverse settings. Contact Joel Bluestone for more information on audition schedules.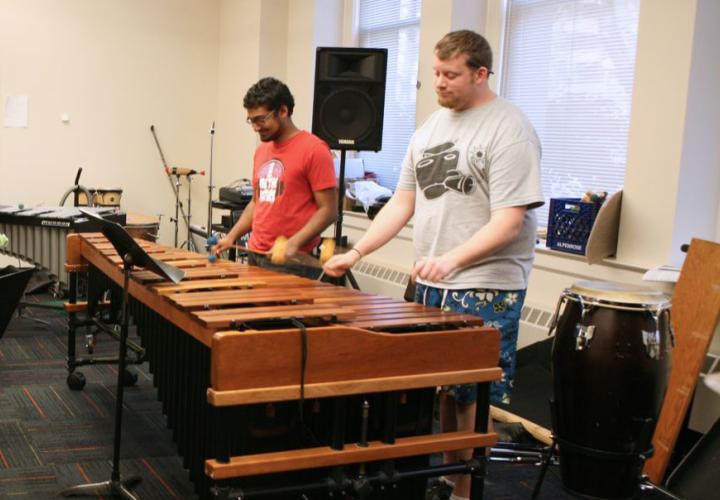 Performance Opportunities
The Percussion ensemble participates in the NW Percussion Festival each year, giving students the opportunity to not only perform in front of other schools, but also to hear different styles and skill levels from students at other institutions.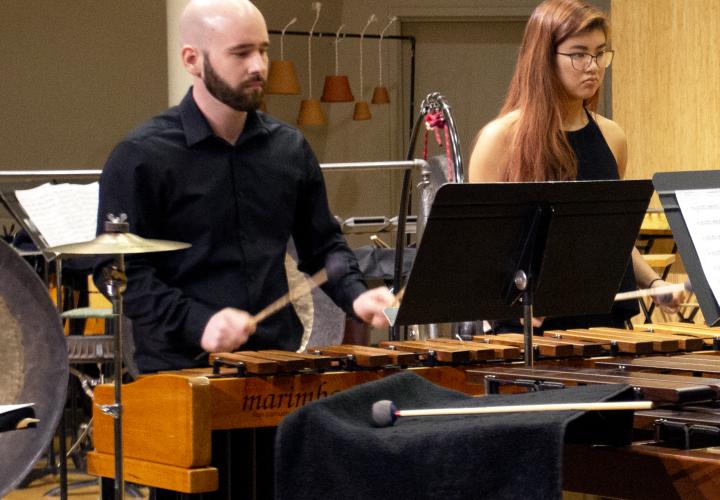 A Collaborative Community
Known for its collaborative and cooperative attitude, the Percussion Ensemble is a great chance for you to develop your talent and learn professional-level musicianship within our music program.
JOEL BLUESTONE - PERCUSSION AREA COORDINATOR
Joel Bluestone has been the head of the Percussion Department at Portland State University since 1989. He is the Co-Founder and principal percussionist with the northwest's premiere contemporary new music ensemble, "Fear No Music".