Art Practice: Program Details
Art practice is the exploration of studio art experiences and processes with an emphasis on developing your own creative vision. Our program goes beyond the physical activities of making to include idea generation, influences, materials, tools, and methods. We are also leaders in the pioneering field of Art + Social Practice, which focuses on creating collaborative experiences and interaction between the artist and cultural systems through activism and social engagement.
Design Your Path
Our Bachelor of Fine Art in Art Practice is a competitive four-year program that provides an interdisciplinary education in visual art practices, contemporary art theories, and art history. With an emphasis on current trends in the field of contemporary arts, it is designed to provide you with a broad analysis of your work, conceptually, contextually, and technically, as you prepare for your future professional practice.
Our flexible degree allows you to design an individual path of study based on your interests and goals as you explore courses in drawing, painting, printmaking, photography, video, sculpture, textile art, and social practice.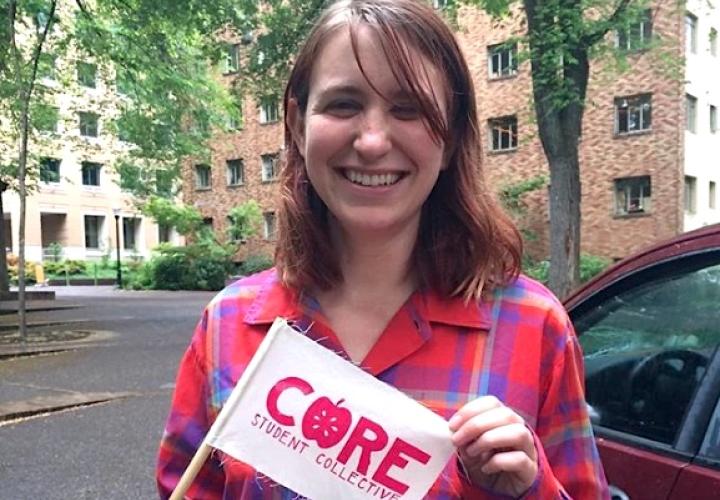 Build Your Community
Start off with our innovative Core courses, which offer the foundational skills and knowledge you'll need to succeed. Core courses foster community and excitement for the diverse ways we engage in creative life and provides learning situations that open up those possibilities.
Explore Your Vision
As you move through our program, you will develop and assemble a body of work that is well researched, conceived, and executed. Your experience culminates in a group exhibition at the end of your fourth year. At that time an individual Oral Review takes place in which you meet with your BFA committee members and present a formal analysis of the work you produce during your time in our program.
As an art practice major, you will be challenged to explore your creative ideas and pursue your passion within a thriving community of makers, designers, and performers. Our location in the heart of Downtown places you at the center of Portland's vibrant creative scene. Join us where innovation and imagination are the drivers and our faculty, alumni, and students are the changemakers of the city, using their art to question the status quo.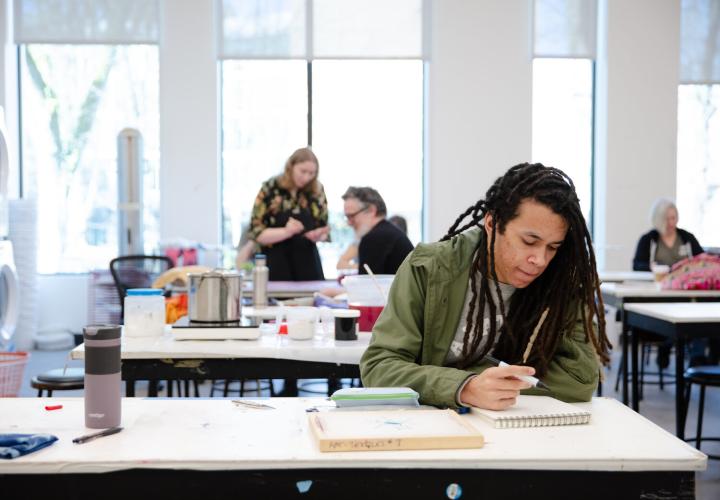 Application for BFA in Art Practice for Transfer Students
These instructions only apply to students transferring to PSU who are starting third-year coursework in our BFA Art Practice program.