What is Core?
Core is at the heart of the Art Practice program. The program is designed for freshmen and transfer students who are beginning their art education. We also serve Art Practice minors and Art History students. It is a year-long group of six courses that foster excitement for the diverse ways to engage in creative life and provides learning situations that open up those possibilities.
Here you will meet friends, stretch your imagination, and gain skills for thinking and making which will set you up for further study in the School of Art + Design.
Community
The year kicks off with an orientation that will introduce you to the program, your resources, faculty, and colleagues. You'll learn side-by-side in studios and gather together weekly for coLAB. At the end of each term, you'll get the chance to share your successes in an exhibition.
Innovative Learning
Throughout the year, you will build your knowledge through hands-on learning, energetic exploration of ideas, and discussion in your Core classes. You'll get the chance to collaborate and try on ways of making that will widen your understanding of art and creative practice.
 
Advising
Through scheduled group advising and info sessions, we will help you discover where you are going and how to get there. You'll have individual support from COTA and faculty advisors, who are great 'question-answerers' and will help keep you on track for graduation.
City Classroom
We are located in downtown Portland near the beautiful South Park Blocks. We don't just look out at the city from our classrooms, we get out into it! Your classes will take advantage of the nearby Portland Art Museum, downtown galleries and other locations in this vibrant city.
First-year Course of Study for Art Practice Majors
Studio Courses
Surface, Space, and Time
These courses meet three times a week — two regular studio sessions and a shorter collaboratively taught lab called coLAB. The once a week coLAB brings together a cohort to meet artists, provide common skill-building workshops, do creative activities, go on field trips, and have advising sessions.
Toolkit Courses
Digital Tools, Ideation, and Visual Literacy
These courses will give students hands-on experience with a variety of digital tools and idea-developing methods. Courses meet once a week.
Plan to take one 5-credit Studio and one 2-credit Toolkit each term.
| Course Number | Course Title | Course Description | Credits |
| --- | --- | --- | --- |
| ART 101 | Surface | Exploration of surface as a concept, as a material, and as a process. | 5 credits |
| ART 102 | Space | Learn to select materials to enhance meaning, improve collaborative skills, and understand space as it relates to art-making. | 5 credits |
| ART 103 | Time | Explore time-based art and processes through video and sound editing, performance, and public practice projects. | 5 credits |
| ART 104 | Digital Tools | Create, manipulate, edit, and share digital materials. Intro to Adobe Photoshop, smartphone as a creative tool, and using a blog to document work. | 2 credits |
| ART 105 | Ideation | Introduction to creative research, idea generation, fruitful exploration, acts of notice, methods for developing ideas, and communicating what you discover. | 2 credits |
| ART 106 | Intro to Visual Literacy | Learn to critically view and interpret global visual culture, from ancient to contemporary. Builds a strong foundation for future courses in art history, art, and design. | 2 credits |
Additional First-year Courses
In addition to your six Core courses, Art Practice majors will also take the following courses.
| Course Number | Course Title | Credits |
| --- | --- | --- |
| ART 131 | Intro to Drawing | 4 credits |
| ARH 204 or 205 | Art History: The Ancient World or Art History: The Medieval World | 4 credits |
University Studies
Freshman students pursuing a BFA in Art Practice will also take courses in PSU's celebrated College of University Studies. You will take one 5-credit Freshman Inquiry (FRINQ) each term of your first year. If you are a transfer student or coming into the university with sophomore-level courses, you will take Sophomore Inquiry (SINQ) or Junior Clusters.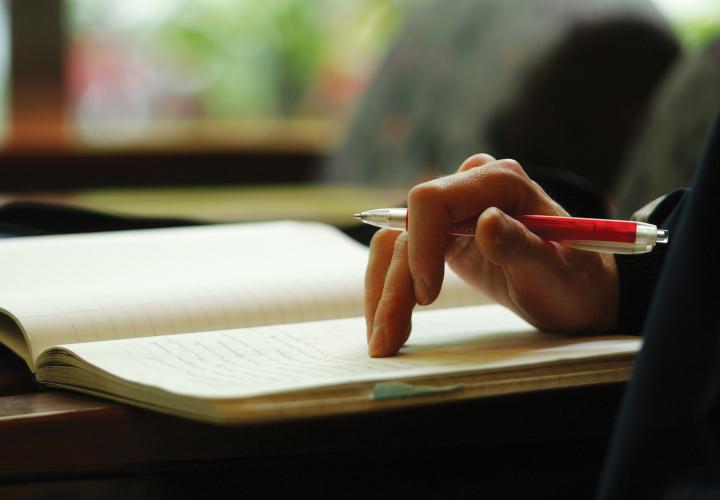 Questions? Meet with an advisor
Whether you are entering as a freshman or transferring to PSU with credits from another institution, the best way to get started is to meet with a Design, Creativity, and Performance Pathway advisor.