Please Note: Due to Covid-19, the School of Art + Design office (Art Building 110) will be closed until further notice while our staff works remotely. Please don't hesitate to visit our directory for faculty and staff email information. Any general questions or concerns? Reach out to Sam Peters via Zoom at our Virtual Front Desk by following the link below.
---
We are a thriving community of creative thinkers, makers, and doers
Within our family of programs, you'll find future-thinking innovation happening alongside deep, traditional studies. You'll find buzzing, interconnected social practice projects coexisting with contemplative, independent studio experimentation. You'll find deep art-historical research unfolding in parallel with experimental future-building. 
There's so much going on here, and we love it!
Whether in the studio, lecture hall, computer lab, or working in the community via internships, service projects, exhibitions, and collaborations, our students have the opportunity to forge connections between traditions of visual art and their own developing expression.
Our urban setting places us within the fabric of Portland's cultural landscape. The Portland Art Museum, Portland Institute for Contemporary Art, the Northwest Film Center, endless galleries, and major design firms are all just steps away. Through partnerships and outreach, we cultivate creative and intellectual communities throughout our region.
We provide a place where students from a variety of backgrounds can interact, exchange ideas, and cross conventional aesthetic boundaries.
Feb 25-May 9 | Arlene Schnitzer Visual Arts Prize Exhibition
Created to help raise awareness of the quality of art education at PSU, the Arlene Schnitzer Visual Arts Prize Exhibition features 2020 prize recipients Kris Blackmore, Roshani Thakore, and Master Artist Michael Bernard Stevenson Jr.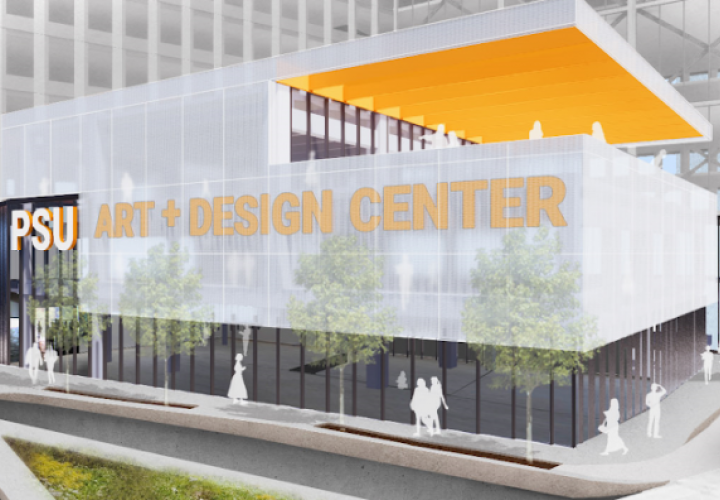 The Gateway Center
Building a place where the doors to new opportunities and partnerships are opened for artists, designers, crafters, and scholars to find value in their work, meet with fellow collaborators, feel inspired and welcomed while maintaining PSU's relentless commitment to access, equity and inclusion.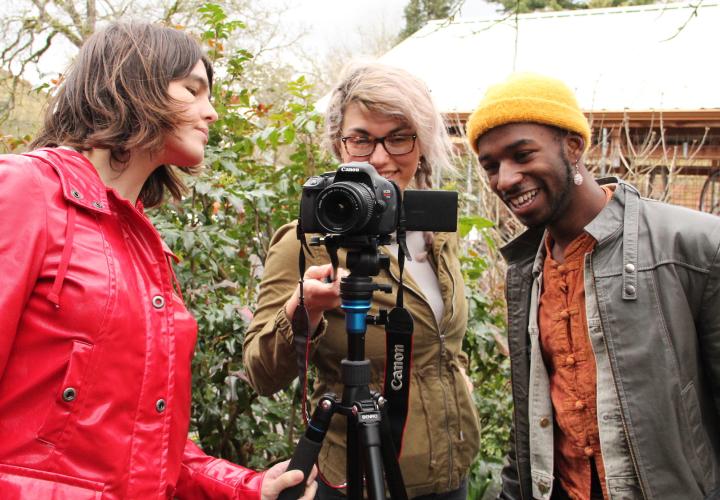 Your donation has the power to transform lives
Recent News
February 23, 2021
Portland State University Graphic Design studentNia Musibarecently appeared on an episode of Oregon Public…
January 26, 2021
The family of Portland State University art student Lane Martin has established an endowed scholarship in…
January 21, 2021
William J. Comer, world languages and literatures faculty, wrote a chapter titled "Reconceptualizing Grammar…