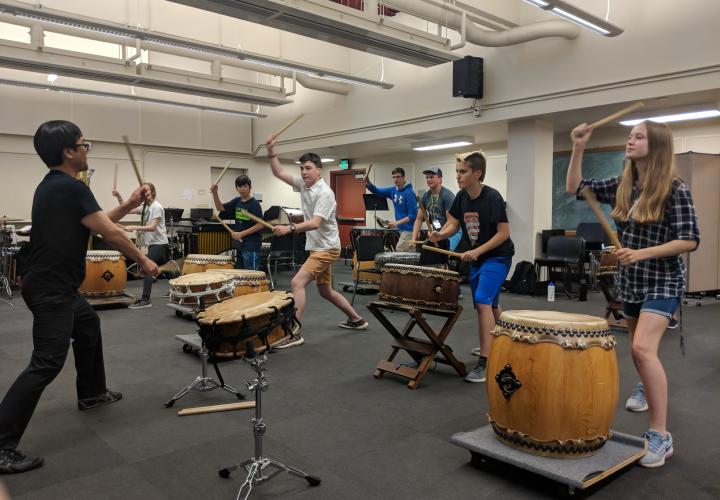 PSPA 2021: July 19 - 21
The 2021 Portland Summer Percussion Academy presents an exciting and interactive virtual seminar for middle and high school students on a broad range of percussion playing, instruments, composing, and topics.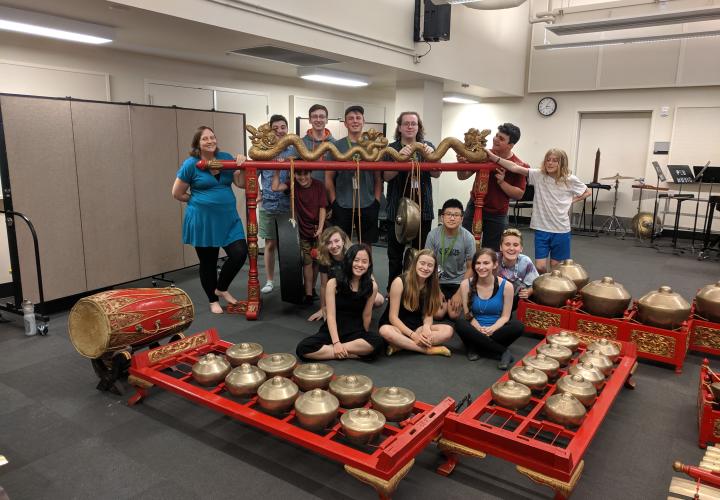 This year's virtual seminar
In a 3-day Virtual format, students will connect with a diverse group of percussionists, learning techniques in the areas of snare drum, marimba, tambourine, triangle, orchestral performance, North Indian rhythm and tabla, Arabic riqq, Brazilian pandeiro, percussion chamber music, composition, and more.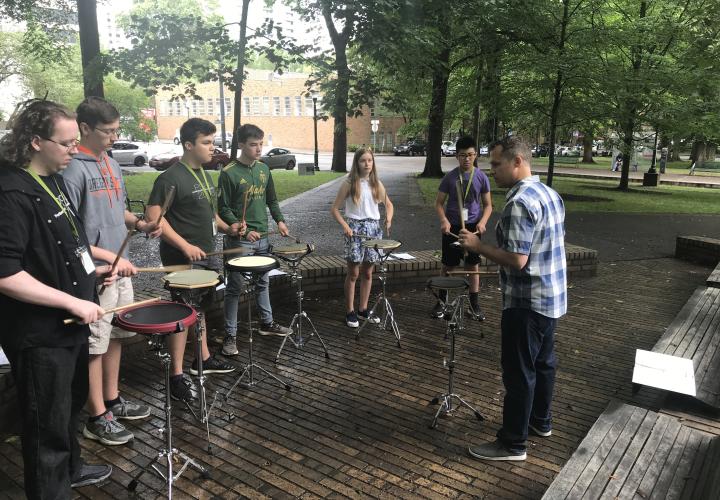 Tuition
Tution: $295
Priority Deadline: June 25

Registration Includes PSPA Percussion Package ($400 Value)

Black Swamp Tambourine, Triangle, Triangle Clip and Beater
Vic Firth Snare Drum Sticks, Marimba Mallets, Practice Pad
PSPA Curriculum and T-Shirt
Scholarships
PSPA strives to make our program available to all. Need-based financial assistance is available for those who qualify. Contact Dr. Christopher Whyte for more information.
Our Mission
The Portland Summer Percussion Academy (PSPA) began in 2013 as a summer camp where high school percussionists could work closely and directly with professionals in an intensive, but fun, one-week experience. The PSPA is a program of the Portland State University School of Music & Theater co-directed by Brett Paschal and Chris Whyte, and features a collaboration with the Portland Percussion Group and world-class percussionists from around the United States.
The PSPA serves an important role as an adjunct to the music education of youth in the Northwest region, especially in an era where resources for effective teaching are limited in public school settings. We aim to foster and assist in the development of youth that they will become critically-thinking, contributing members of not just our own society, but as citizens of the world at large.