The CJS Lecture Series
The Center for Japanese Studies lecture series features world famous speakers in Japanese arts, literature, business, politics and society. Our speaker events frequently attract large audiences of between 100 and 200 people. Over the years, myriad diverse speakers have shared their insights and expertise with PSU and the larger community.  The long list includes renowned scholars such as Professors Carol Gluck, Donald Keene, and Richard Samuels, as well as international businessmen, including Honorary CEO and Chairman of the Board of Kikkoman Corporation, Yuzaburo Mogi, President of Pendleton Woolen Mills, Mort Bishop III, and CEO of Columbia Sportswear, Tim Boyle. Other presenters like famed broadcast journalist Aiko Doden, filmmaker John Junkerman, and Representative of the House of Councillors, Parliament of Japan, Ryuhei Kawada have provided unique perspectives into Japan's culture and society.
The generous support we receive through community donations and occasional grants enables us to provide lectures to the community free of charge.
CJS Performing Arts Programs
CJS Artistic Director, Professor Larry Kominz teaches and directs student performances of kabuki and kyôgen comedy every year.  He believe that these two theatrical genres are among the most exciting and expressive theater in the world, and Portlanders deserve to be able to see them. PSU students derive all sorts of educational benefits from participating in the productions. We are the only American university presenting kabuki because it is so complex and difficult to produce, especially with entirely live musical accompaniment, as we do it at PSU.  Our productions are gorgeous, exciting, and expertly performed.
We thank our PSU students for their energy, enthusiasm, and talent on stage! 
Photo credit for banner: Minh Ngo
Japanese Performing Arts
Past Programs
Some CJS student performances, including the acclaimed Revenge of the 47 Loyal Samurai have been recorded. Many magical scenes have also been captured in photographs.
Photo credit Brian Albrecht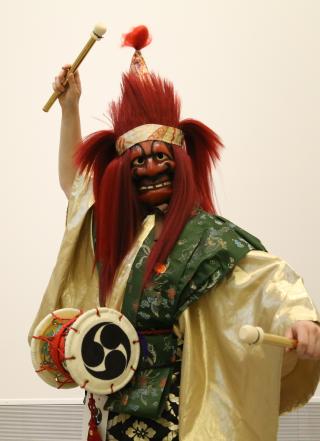 Blasts from the Past
Previous CJS Lectures
The caliber of our guest speakers reflects the outstanding quality of CJS events.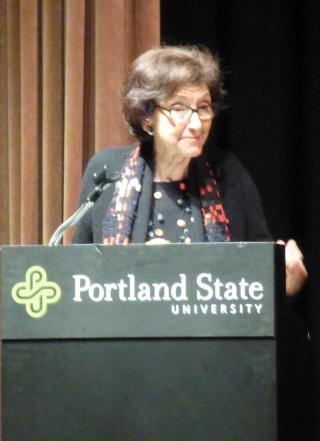 Previous Hero Slide
Next Hero Slide