Past Performing Arts Programs
Message from Professor Larry Kominz, CJS Artistic Director
At PSU I teach and direct student performances of kabuki and kyogen comedy every year.  I believe that these two theatrical genres are among the most exciting and expressive theater in the world, and Portlanders deserve to be able to see them. Our students derive all sorts of educational benefits from participating in the productions. Our productions are gorgeous, exciting, and expertly performed. Our kabuki and kyogen have earned us accolades in the USA and Japan, including numerous newspaper reviews and TV appearances.  Between 2016 and 2019 our students have been invited to perform kabuki and kyogen at venues in Bend, OR, Kashiwazaki and Kanagawa, Japan, St. Louis, Provincetown, MA, and Victoria, Canada.
Thank you to PSU students for your energy, enthusiasm, and talent on stage!
Please note above banner photo is courtesy of Brian Albrecht.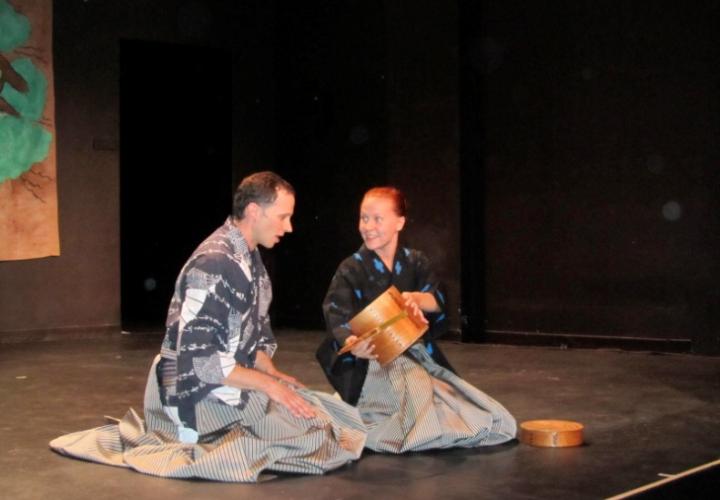 Drama! Dance! Drums! productions have featured kyōgen, kabuki, rakugo (storytelling), nihon buyō (classical dance), shimai (noh dance), and taiko (group drumming).