MFA Art and Social Practice: Program Details
Our MFA in Art and Social Practice is a unique combination of individual research, group work, and experiential learning. It offers a blend of critical and professional practice, collaborative social engagement, and transdisciplinary exploration that produces an immersive educational experience. Our flexible residency model allows for travel and even for the ability for students to reside outside of Portland during their course of study while taking classes online.
This three-year 90-credit course of study encourages students to shape the direction of their own education and continually develop the program as a whole. Students connect their art practice to research in the field of Social Practice through electives and community partnerships, promoting cross-disciplinary engagement. Graduating students each produce a public graduate project and an in-depth written publication exploring a relevant connection to their practice. They also present a public artist lecture that surveys their work in the program.
Students in the program have exhibited work and created projects for the Whitney Museum of American Art, Betsonsalon in Paris, apexart in New York, the Guggenheim Museum, and The Carnegie International, as well as in various non-art contexts including prisons, public schools, senior facilities, and public parks.
The program accepts approximately five students annually. The deadline for applying is usually in early January. Interested persons are encouraged to make arrangements to visit the program.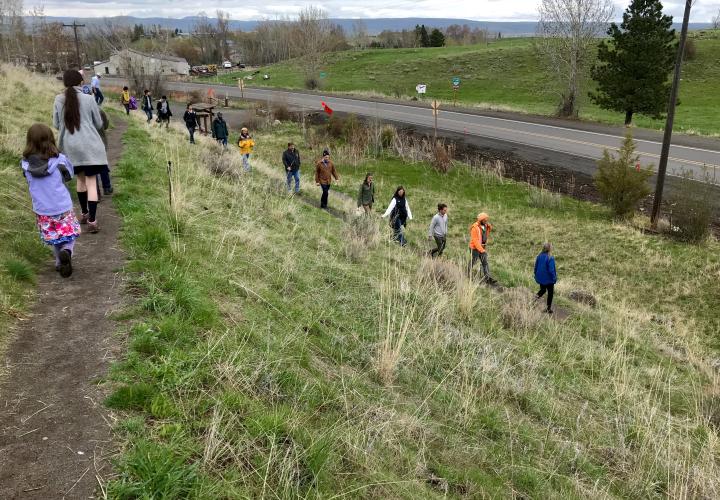 A Top Ranked Program
Our Art and Social Practice MFA program stands out among programs nationally, recently ranking as one of the top 15 art schools in the US by Artsy.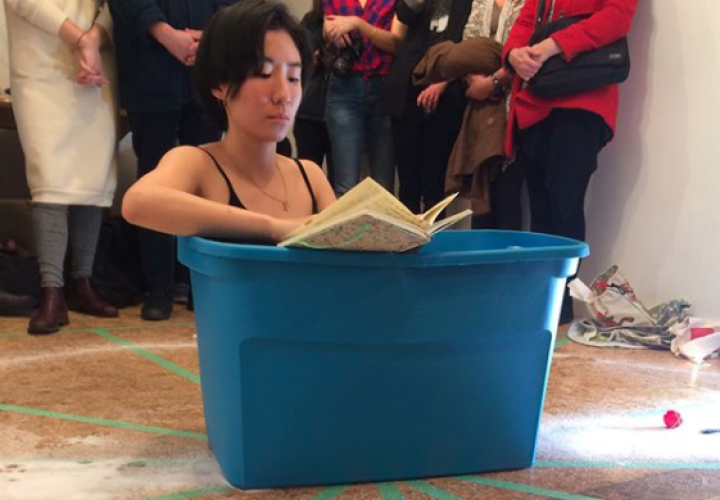 Assembly
Since 2014, students in the program have put on a co-authored social practice event called Assembly. Assembly is an annual multi-day gathering of participatory events, discussions, and presentations highlighting our collaborative work and inspiration. To create this gathering, students select various sites around Portland, OR, in which to make and cultivate projects through existing relationships, curiosity, and chance encounters. Typically this has led us to many places around the city including a community center, city hall, an elementary school, a panadería, a river, a senior center, and more.
Publications
Each student from the Art and Social Practice MFA program completes a graduate publication about a socially engaged project but also has opportunities to contribute to other publications. The following are a few examples:
Travel
The Art and Social Practice program takes an annual group research trip as an opportunity to expand our knowledge of and connection to artists, organizations, communities, and economies in other parts of the world.
Groups have traveled to locations such as:
Mexico City, where students and faculty participated in a 2-day workshop intensive led by Pedro Reyes, watched a personal screening of Yoshua Okón's newest work, discussed DIY publishing with Cráter Invertido, drank Mezcal with Paul Ramirez Jonas, exchanged critiques with students at SOMA, and toured a Leon Golub show with curators at Museo Tomayo.
The greater Los Angeles area, where students presented the Reference Points series at MCASD, slept in Wagon Stations at Andrea Zittel's AZ West, visited Allison Agsten at the Hammer Museum, met with Mark Allen at Machine Project, ate lunch at Chris Johanson's studio, workshopped an idea with Miranda July, and engaged with Halprin scores at Fritz Haeg's last public program at Sundown Dome.
Vancouver, BC, where students met with curators, artists, students, teachers from across the city. The program participated in artist intensives with program alums Carmen Papalia and the collaborative duo Helen Reed and Hannah Jickling. We also toured artist-run spaces across the city, went on long walks, and attended a performance choreographed by students at Lord Strathcona Elementary School and choreographer Justine A. Chambers.
Course of Study
This program requires 90 credit hours of coursework. Just under half of these credit hours are directed studies and weekly group workshops. The rest is distributed among contemporary art history and theory seminars, special topics, writing, pedagogy and professional practices seminars, non-art electives, and a graduate project. Students are encouraged to connect with and follow lines of inquiry outside the traditional study of studio art.
The 90 credit hours required for completion of the program are distributed as follows:
| Coursework | Credits |
| --- | --- |
| Directed Studies and Workshops | 40 credits |
| Visiting Artist Seminar | 12 credits |
| Contemporary Art History/Theory | 12 credits |
| Electives (outside the department) | 8 credits |
| Graduate Seminars | 12 credits |
| Graduate Projects | 6 credits |
| Total | 90 credits |
The following are a few examples of courses that fulfill the above requirements:
ART 410/510 History of Art and Social Practice
ART 530 Critical Theories
ART 582 Writing and Research
ART 583 Practice and Pedagogy
ART 584 Social Practice Directed Studies
ART 586 Visiting Artist Seminar
ART 587 Graduate Project
ART 598 Art and Social Practice Workshop
Questions about the program?
Contact Harrell Fletcher | harrell@pdx.edu | 503-725-3515 or 800-547-8887 extension 3515