Graphic Design: Program Details
Graphic design is the art of creating visual content to communicate messages using images and typography. We see it all around us in the form of printed materials, but designers also make digital content, design user experience (known as UX), as well as wayfinding and environmental design.
Our Bachelor of Fine Arts in Graphic Design provides you with a comprehensive education in design principles, applications, theories, history, and practice with a particular emphasis on craft, concept, and research.
We equip our students to conquer creative challenges with a breadth of technical and artistic skills. We empower them to trust their creative impulses, embrace their interests, and direct their own learning experiences. We encourage them to be exploratory, experimental, collaborative graphic designers who can thrive in today's world.
A Top-ranked Program
We are proud to be consistently ranked among the top public graphic design programs in the country. We recently placed in the top 4% nationally—8th in the nation among public schools—and as the top program in Oregon by the Animation Career Review's 2022 rankings of the best graphic design programs in the United States.
The success of our program is reflected in our alumni. Our graduates are working near and far, in small agencies and in really big ones. They start their own businesses. They make their own products. They research and write. They are active participants in design and culture.
Become part of the design community
Many of our classes pair students with clients—small businesses, non-profits, cultural institutions—giving students the experience of making work for the real world. We work to connect our students to the design community within Portland, and beyond. Through a dynamic and diverse program of visiting designer lectures, field trips, in-class demos, portfolio days, and internship opportunities, our students become integrated members of a global community of makers.
Our design faculty, who are all active makers as well as educators, are key to our success. Through their tireless efforts and deep connections, Portland State's Graphic Design students become part of the larger design community.
 
Program Highlights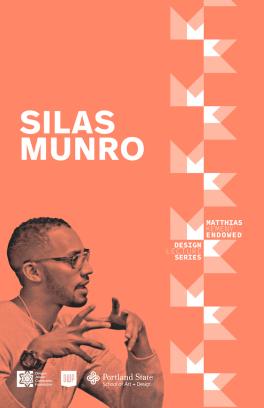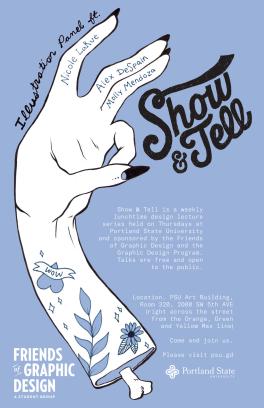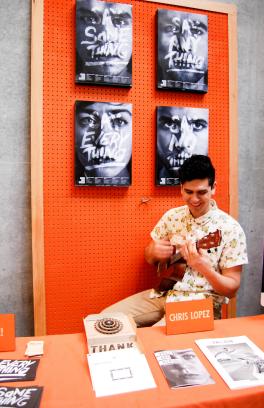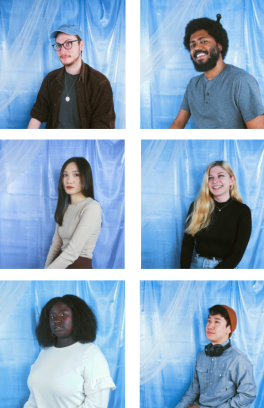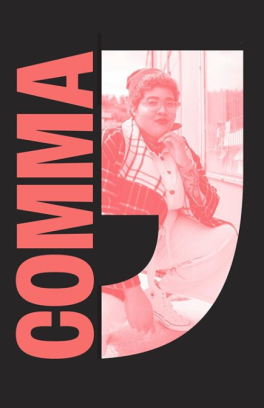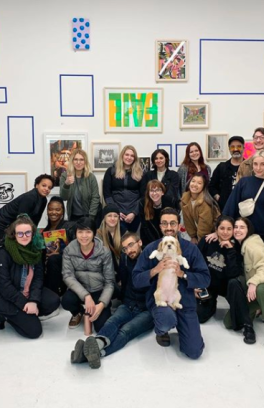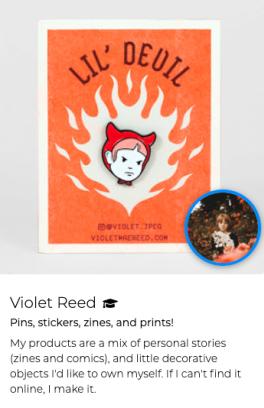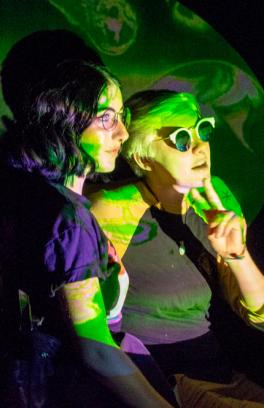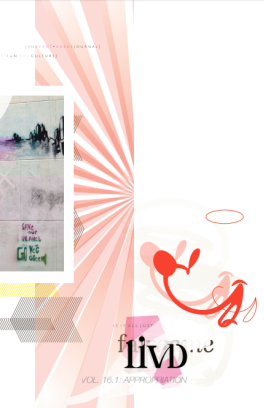 The Matthias Kemeny Endowed Design Lecture Series brings internationally celebrated design professionals to Portland to give a lecture for the benefit of the students and faculty in the Graphic Design program, as well as the broader design community.
Show & Tell is a design lecture series that invites working professionals to blow our minds with wisdom, both in person and through the magic of the World Wide Web. Lectures happen most Thursdays at noon in the Art Building, Room 320. Free and open to the public.
Be Honest is our annual student showcase where we celebrate our sophomores, juniors, and seniors. It's a great community event, a fun celebration, and an opportunity to gain experience presenting your work to design professionals.
Graduating seniors participate in Fresh, our graphic design senior showcase. Fresh is an invitation-only review held at the end of every Senior Portfolio class. It not only showcases your work but gives you an opportunity to receive valuable feedback from design professionals.
COMMA is an initiative organized by PSUGD students and faculty that seeks to amplify representation and connection for BIPOC (Black, Indigenous, and People of Color) in the Portland creative community.
A+D Projects is our in-house design studio for the School of Art+Design. With faculty and organizations of the School as our clients, we emulate a design agency for students and the relationships between clients and designers.
Seller Society is our online marketplace, and Good Market is our pop-up shop. Both feature one-of-a-kind goods from Art + Design students. You'll find art prints, cards, zines, posters, jewelry, buttons, stickers, and much more – all available for sale directly from the artists.
Friendtorship brings together PSU art and design students and high school students from Centennial Park School to collaborate on creative projects, build strong relationships, and have fun.
livD is a semi-annual publication dedicated to the intersection of art, design, culture, and how these influence lived experience. Edited by A+D faculty Meredith James, each issue is topical, focused on a theme relevant to today's contemporary practice.
Previous
Next
Course of Study
100-level courses in graphic design introduce you to principles of basic design and art and their specific applications in graphic design.
200-level courses provide a comprehensive studio experience with an increased emphasis on design thinking.
Your first two years of study culminate with a required Sophomore Portfolio Review.
The Review happens once each year at the end of the Spring term. All students majoring in graphic design (including students transferring in with lower- or upper-division credits) must pass this Review to enroll in 300-level graphic design courses. Only after successfully passing the Review are graphic design majors allowed to continue progression through the program.
300- and 400-level courses focus increasingly on areas of specialization, opportunities for engaging in professional internships, and work to develop a professional portfolio as the culmination of your design studies.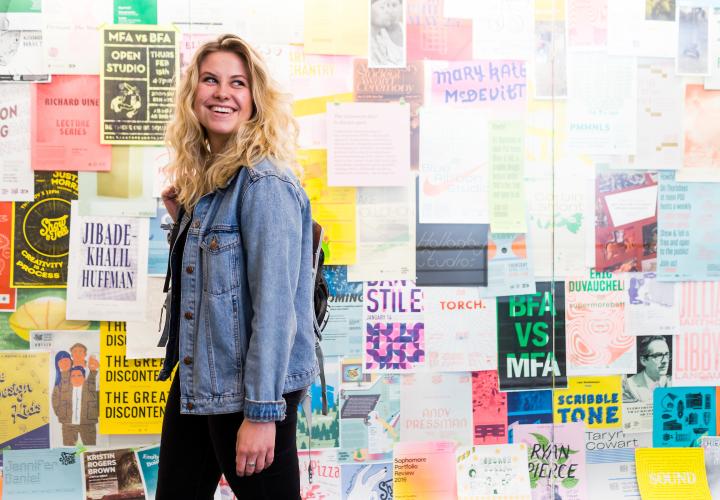 Advertising Management Minor for Graphic Design Majors
This Business minor in Advertising Management prepares graphic design majors to work in this industry through coursework in advertising strategy, integrated brand promotion, creative strategy and campaign development.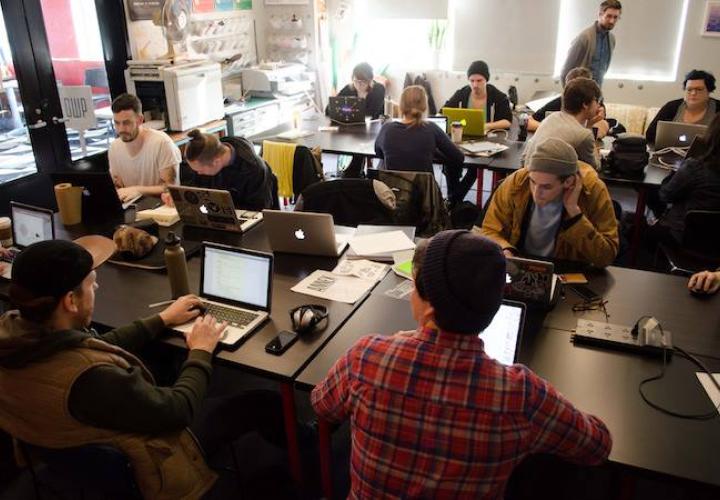 Design Management Minor for Advertising Majors
Our minor in Design Management is a great option for advertising management, marketing, or other non-design majors who want to work in the creative communications industry. (Not available to Graphic Design majors)