Commitment to Sustainability
Portland State is committed to sustainability across the institution: as a framework for operating our campus; as a core part of our educational and research objectives; and in the opportunities and futures we support for our students. You can see and feel sustainability as part of PSU's core identity.
See how sustainability is present in the following
Carbon Neutrality
PSU is committed to achieving campus carbon neutrality by 2040. This means that we need to reduce our emissions as much as possible across sectors and offset what remains. Carbon emissions are generated from energy use, transportation and commuting, University travel, purchased goods and services, and more. The PSU Climate Action Plan lays out actions and interim targets to meeting the carbon neutrality goal and PSU is further committed to this goal as a signatory of the Second Nature Climate and Carbon Commitments. View emissions trends in the Sustainability Dashboard.
Climate & Community Resilience
We know that climate change will impact our campus and our region. PSU is committed to climate resilience and adaptation in our systems and community. When possible, PSU will embark on a new sustainability and climate action planning process that centers equity and resilience. For now, PSU is committed to climate resilience as a signatory of the Second Nature Resilience Commitment and as a partner of the Climate Resilience in Urban Campuses and Communities (CRUX) initiative.
Sustainability Initiatives
Campus-wide learning outcomes
Sustainability is one of several campus-wide learning outcomes.
Polices & Practices
Sustainability is embedded in many campus practices, policies, and standards.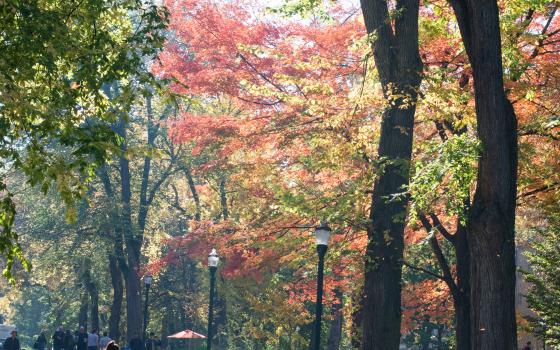 Student Programming
The Student Sustainability Center and many other organizations and clubs are supported through student fee funding.
Employee hiring & performance
An environmental sustainability commitment is incorporated into job postings and annual performance evaluations for staff.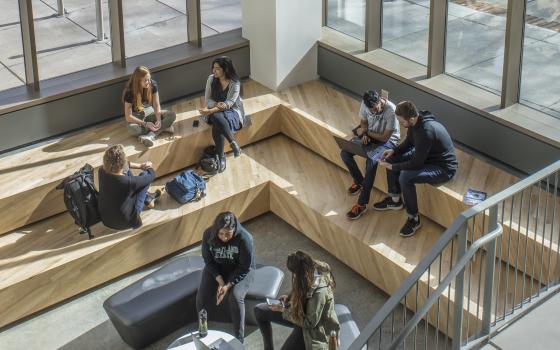 Anti-racism and social justice
A note from the three anchor organizations of Sustainability at PSU: the Planning & Sustainability Office, Student Sustainability Center, and Institute for Sustainable Solutions:
As part of Portland State University, we embrace that equity is core to PSU's values, and believe that a holistic definition of sustainability that centers social justice is essential to our work and our collective support of PSU's mission. Yet, we know that structural racism is present in our departments, PSU, and the sustainability movement as a whole. We've failed to do the hard work necessary to change the systems that continue to perpetuate racism and white supremacy, and the violent unjust impacts of these systems on Black people, Indigenous people, and people of color. 
The sustainability movement and our community have been calling for more explicit leadership from us in centering social justice and equity in our work. We acknowledge that we have been slow to deliver adequate organizational and programmatic change and have not been responsive to the critical need for an anti-racist approach to everything we do.
In 2020, Sustainability at PSU and our three organizations have committed to turning what have been for too long passive intentions into action. We understand this is a lifetime commitment, and one that we do not take lightly. Here is a summary of what we are committed to working on:
Structural racism and equity review of all programs: Work is underway to identify and apply strategies for evaluating our collective work to identify where structural racism exists.
Develop an anti-racist action plan: At the same time and informed by the racism and equity review of our programs, we are Identifying and committing to clear steps for removing structural racism and embedding an anti-racist lens into all of our work. We anticipate that any plans will evolve and change continuously based on program reviews, feedback from our community, and our own growth in understanding. 
Accountability and Transparency: we are incorporating check-ins and updates on our individual, departmental, and collective anti-racism work into regular Sustainability at PSU meetings. We will establish effective mechanisms for community and external feedback on our work.
We seek opportunities to learn, share and to be held accountable where we fall short. For more information about our commitment to anti-racism and work on social justice, please reach out to sustainability@pdx.edu. This page will be updated periodically to reflect our status in this work, and more specific actions of each department.