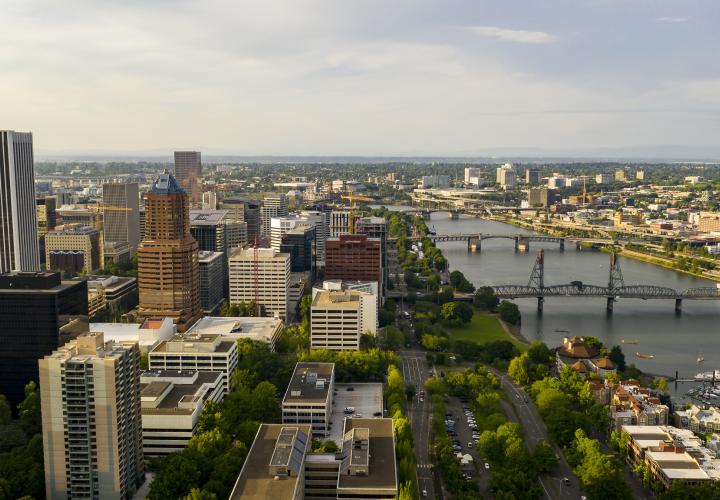 Sustainable Procurement & Life Cycle Consideration Policy
This policy supports reductions in our campus footprint through responsible purchasing and reuse. From resource extraction and production to distribution and disposal, the life cycle of an average product requires significant natural resources and energy.
Leadership & Commitment
Sustainable Procurement & Life Cycle Consideration Policy was approved by the President and Policy Committee in 2016. PSU is a member of both the Healthy Purchasing Coalition and the Sustainable Purchasing Leadership Council.
Travel Offset
2% of travel expenditures go to the Green Revolving Fund for efficiency projects on campus through the Travel Offset Program. Learn more. 
Green Cleaning
Contractual preference for Green Seal and/or Eco Logo certified cleaning products.
Reuse at PSU
The PSU Reuse Room offers free, repurposed office and school supplies to the campus community. Surplus Property Program redistributes reusable office and classroom furniture to PSU departments.
Energy Efficiency
EnergyStar 5.0 rated and Electronic Products Environmental Assessment Tool (EPEAT) Gold certified desktop and laptop computers are purchased and recommended by the Office of Information Technology (OIT).
Sustainable Graduation Ceremonies
Students can return commencement gowns for reuse by future students. Flowers for commencement are seasonal, and purchased from a local minority, women, emerging small business (MWESB) vendor.