Driving energy and water savings
The Green Revolving Fund (GRF) provides funding for efficiency projects across campus that support energy and water use reduction and climate action goals. It is a revolving fund in that a portion of the savings generated from each funded project are put back into the fund in order for it to sustain, grow, and fund additional projects over time.
In 2013 PSU's GRF was created with $500,000 "seed" from the State of Oregon for capital improvements. Since then, the fund has grown to over $1.5 million with these inputs:
savings from the University utility budget,
energy incentive rebates from the Energy Trust of Oregon,
and voluntary travel offset program funds.
To date, the GRF has supported over 15 projects and resulted in an anticipated energy savings of over $250,000 annually. 
With the GRF, PSU is part of the Billion Dollar Green Challenge, which encourages colleges, universities, and other nonprofit institutions to invest a combined total of one billion dollars in self-managed revolving funds that finance energy efficiency improvements.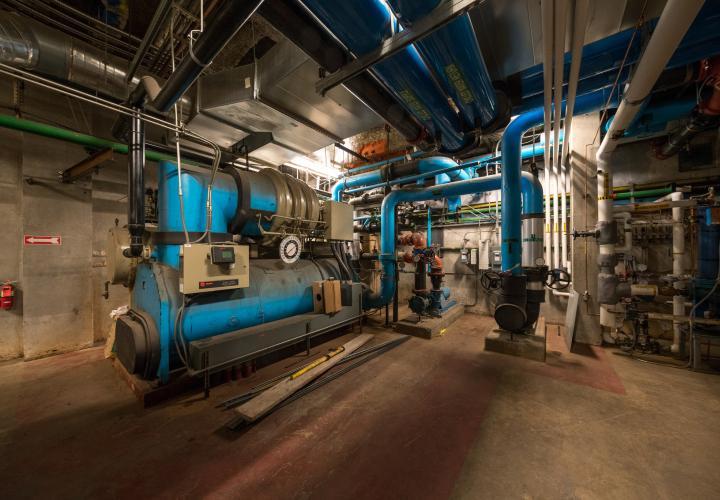 Do you have an energy or water efficiency project you would like to see implemented in a general education space on campus? Propose a GRF project to the Project Selection Committee.
Project Selection Committee
Elliott Gall - Mechanical & Materials Engineering, Assistant Professor
Jenny McNamara - Campus Sustainability Office, Director
Nevin Halvorsen - Facilities & Property Management, Plumbing & Preventative Maintenance Supervisor
Amanda Wolf - Campus Sustainability Office, Program Analyst
Quinn Soifer - Capital Projects & Construction, Assistant Director of Technical Services
Dirk Theisen - Facilities & Property Management, Mechanical Systems Manager
Cary Morris - Facilities & Property Management, Assistant Director of Operations and Maintenance
The Green Revolving Fund is managed by the Campus Sustainability Office in collaboration with Facilities & Property Management, Capital Projects & Construction, Engineering faculty, and the Planning, Construction, and Real Estate finance team.
The Committee uses the following criteria when selecting projects:
Required project selection criteria
Return on investment – providing a tangible, measurable, fiscally responsible benefit to PSU measured by savings in the utilities budget.  Project payback is tiered based on project criteria:
Project must meet a 10-year payback period if project only incorporates required criteria 
Project must meet a 15-year payback period if the project incorporates required criteria and at least two preferred criteria.
Condition – prioritizing deferred maintenance projects that improve the condition of a building and/or equipment resulting in the conservation of resources as determined by PSU's facilities and construction department leaders.
Sustainability benefit – demonstrating the greatest reduction in PSU's environmental and economic impact and promotes equity.
Preferred project selection criteria
Racial equity – prioritizes improvements in buildings and spaces using a baseline equity assessment of PSU's building performance and demographics.
Impact – maximizing funds across projects that serve the greatest number of campus constituents.
Encourage education – creating opportunities for the campus community to learn about best practices in energy conservation and supporting a healthy learning environment.
Inform and innovate – implementing projects that provide data to inform future campus sustainability efforts.
Promote PSU's institutional vision  – leveraging existing sustainability programs and contributing to PSU's growing reputation as a leader in campus sustainability.
Economies of scale  – maximizing available funds and minimizing disruption by selecting projects which coincide with existing construction and maintenance work.
Measurement and verification – Existing mechanisms for verifying actual energy savings after project implementation.
GRF Project Archive
The GRF project archive documents details about each project funded partially or fully by the GRF. Visit the project archive to view information about each project, including the estimated utility and carbon emissions savings. Contact sustainability@pdx.edu with any questions.