Shape our campus through the Living Lab program
About Living Lab
The Living Lab Program engages students and faculty in campus-based applied sustainability projects in partnership with operational staff. By bringing together the academic and operational side of PSU, the Living Lab program empowers students, faculty, and staff to apply creative and innovative approaches to campus-based research questions or challenges, and advance and inform campus sustainability goals. Students and faculty across disciplines and staff partners from several departments have participated in the program. The program is facilitated as a partnership between the PSU Planning & Sustainability Office, Facilities & Property Management department, and Institute for Sustainable Solutions.
Why get involved in a Living Lab project?
Everyone involved in a Living Lab project has the opportunity to spur meaningful changes in campus practices, policies, and built environment. Students benefit from increased knowledge about a range of sustainability-related topics and by gaining tangible skills through experiential education. Working on a Living Lab project provides students with experiences that build leadership and professional development skills and extend learning outside the classroom. Operational staff benefit from high-quality research and innovative recommendations on projects directly targeting their work and department's role in meeting campus sustainability goals. Faculty benefit from access to campus resources and the support of Living Lab team "liaisons" to implement course and research projects that deepen student learning.
How to Participate
You can be a part of the Living Lab program by pitching, planning, supporting, and implementing Living Lab projects. Review the projects currently seeking participants below and email livinglab@pdx.edu if you are interested in learning more about any of the projects. If you are interested in an on-campus sustainability related project but don't see a good fit here, we encourage you to contact us with your interests!
Sometimes projects are brought into the classroom by faculty and sometimes projects are led by students as an independent project. Whatever the path, the Living Lab team is here to help!
Pitch a project
Do you have a campus-based project idea that relates to sustainability? Reach out to us at livinglab@pdx.edu to begin a conversation! If you are a staff member, tell us more about your project idea by filling out the Project Profile form. Faculty and students can pitch their ideas as well, and once we find a staff partner, the project team can work together to develop the Project Profile. Even if you're not sure if a project meets our Living Lab mission, you are more than welcome to reach out if you have a course or research project needing access to campus resources.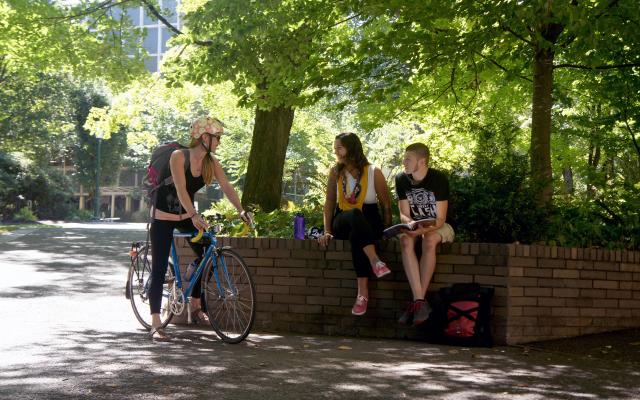 Analysis & Reporting for PSU annual Transportation Survey
Conduct data analysis and reporting for the annual PSU Transportation Survey, including looking at mode splits; demographics and equity; trends over time; and more. We are looking for one-off projects as well as a partner interested in conducting this project every winter term.
Current and Future Bike Routes Data Collection & Analysis
Collect data on routes currently being used by bikers coming to the PSU campus and identify routes both current and future cyclists would like to use. This information will be used in relation to the Central City in Motion program.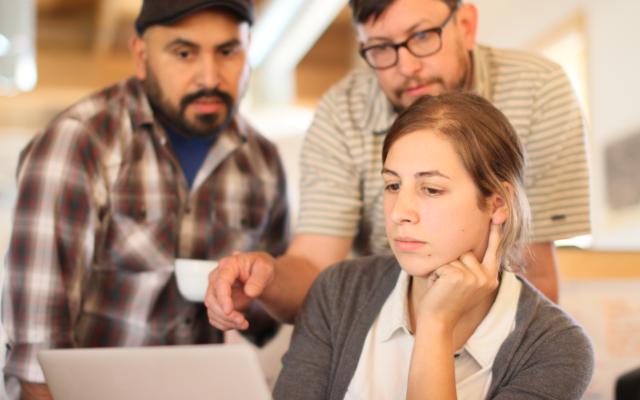 Developing a PSU Natural Hazard Mitigation Plan
The purpose of this project or series of projects is to develop a FEMA-approved Natural Hazard Mitigation Plan (NHMP) for PSU. The process to develop this plan and the final plan itself present an opportunity for PSU to approach this work with an equity lens.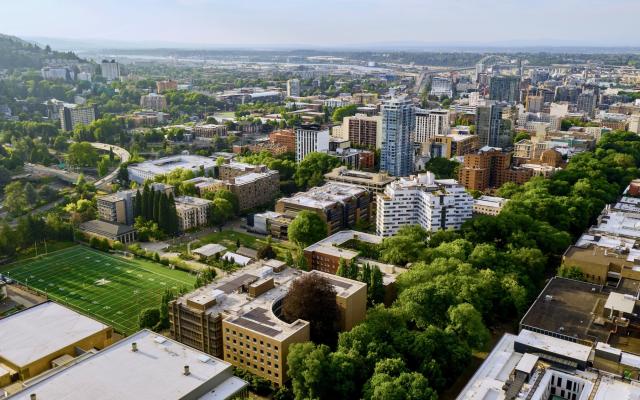 Equity Evaluation Tool for Transportation & Parking Services
Help PSU's Transportation & Parking Services (TAPS) department evaluate their programs by developing an equity evaluation tool to be used by TAPS employees. If you are interested in work at the intersection of transportation planning, access, equity, and justice, this project may be a great fit for you.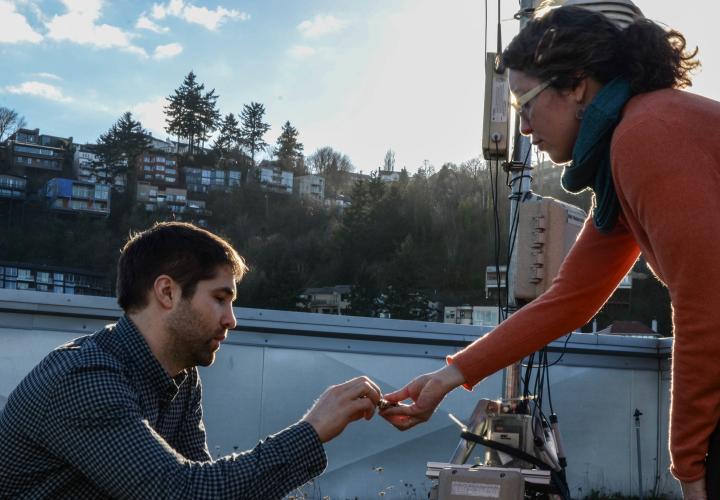 Campuses across the world are using their campus as a living laboratory
PSU is actively engaged in the movement to make higher education campuses available for student learning, faculty research, and community innovation. Our team helps facilitate resource sharing through the Campus as Lab Community of Practice, which brings together practitioners for monthly webinars.