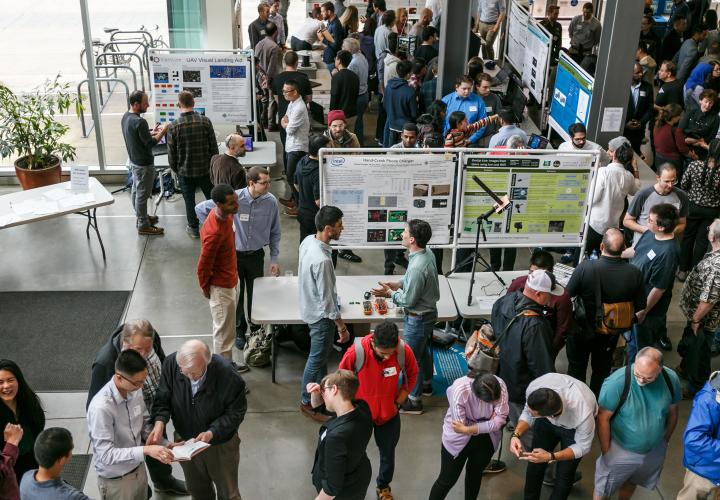 ECE Capstone Poster Competition
The senior capstone sequence of ECE 411, 412, and 413 culminates in a poster session each year. Students work in teams with a faculty advisor and industry sponsor to complete their projects and the posters that describe them.
PhD Day
Our annual PhD Day includes a keynote speaker, "Three Minute Thesis" presentations, and judged poster session. This is a requirement for current ECE PhD students.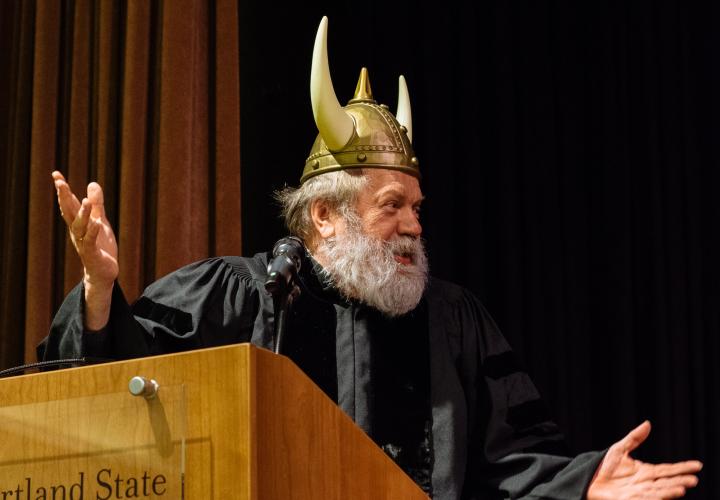 ECE Graduation Celebration
Each spring the ECE department holds a celebration of our graduates. This is separate from the main Portland State commencement ceremony.
Student Appreciation
Each year the ECE department hosts an event that is an appreciation of our students.