Overview
The Electrical and Computer Engineering department offers graduate courses designed for working professionals on the Westside. All courses are taught in the evening. Courses are offered in technical areas that are relevant to engineers working at neighboring technology companies. Most of the courses are project-based and provide an opportunity to meet other engineers with similar interests working in related areas. Sufficient courses are offered to meet the degree requirements for our masters program without having to take time off from work during the day or having to travel to downtown Portland. Courses are offered to support both students who are and are not seeking a graduate degree. 
The program is offered at the Willow Creek Center at 185th and Baseline road in Washington County. The Willow Creek Center features well-equipped classrooms, ample free parking, and good access from major surface roads in Washington County, US 26, and the MAX light rail line.
For more information about the program, please contact Roy Kravitz, program director. For additional information including a course schedule please visit the Westside program website.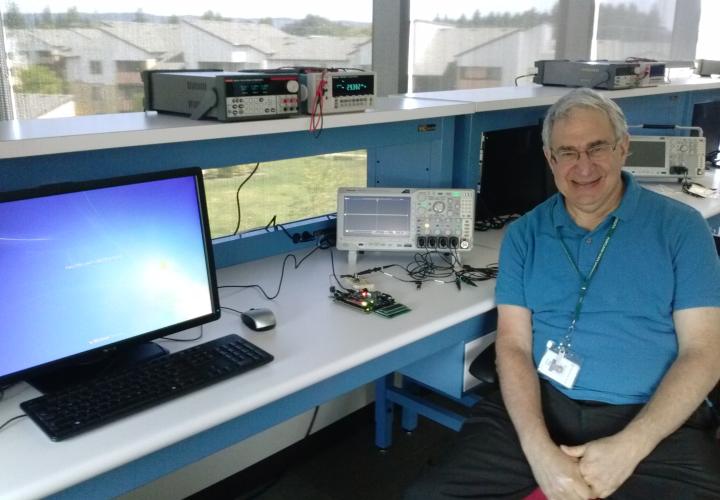 Westside Student Designation
If you are seeking professional development you may be able to register for a reserved seat in Westside classes. This is not available for degree-seeking masters students. Contact Westside program director Roy Kravitz at rkravitz@pdx.edu after applying as a non-degree seeking student.
Frequently Asked Questions (FAQ)

Are these programs a part of a degree program, or can you register for them independently and individually?
You may enroll as a non-degree seeking student at PSU and sign up for the courses independently so long as you meet the prerequisites. Information on how to enroll as non-degree seeking student can be found here.
Our Westside courses are designed to enable degree-seeking students to complete their degree requirements. Our MS program is organized by tracks that support areas of specialization. Currently, our Westside program supports three of our MS Tracks  
Digital IC Design, Test, and Validation
Computer Architecture and Design
Embedded Systems
As the program grows and gets better established we may support additional tracks. 
Can these classes be used for credits in a future PSU PhD program?
Yes. The classes we offer on the Westside are equivalent to those offered on campus and can be used in the same way to satisfy PhD program requirements.