Scholarships & Fellowships
Undergraduate and graduate engineering or computer science students are eligible to apply for scholarships offered by Maseeh College. Please search the Portland State Scholarship Database for a complete list of opportunities and eligibility requirements. 
PSU scholarship applications are accepted October 1 to February 1 annually and scholarship recipients will be notified of their awards in by early May. You must complete both the PSU General application and the Maseeh College of Engineering and Computer Science supplemental application to be eligible for scholarships offered by the Maseeh College. Most scholarships require full-time enrollment (12 or more credit hours) per term. If you enroll less than full time, you must contact the Maseeh College to find out if you are still eligible to receive the award.
For more information, please view the 2019-2020 Scholarship Workshop presentation. For questions, please contact scholarships@cecs.pdx.edu.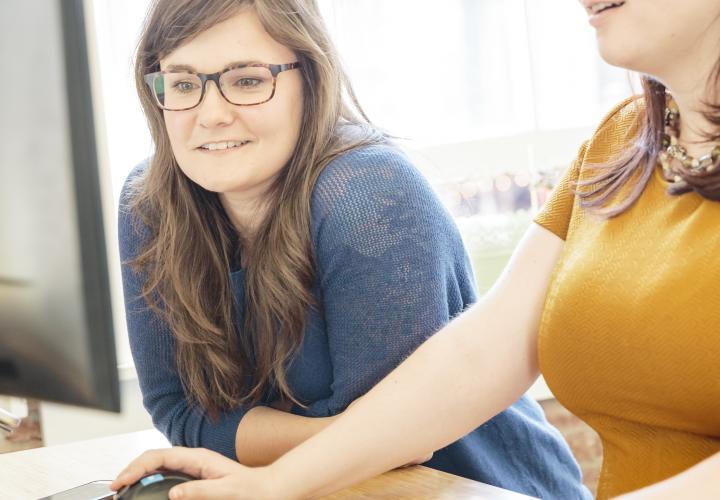 External Scholarships
Maseeh College Office of Student Services has compiled a list of external scholarships. These scholarships are available from organizations outside PSU. They require their own applications and can provide additional aid to students. Please contact the scholarship provider directly with any questions.
Maseeh College Emergency Fund
The Maseeh College has allocated funds to help students who are struggling financially, especially during COVID-19 outbreak. Funds are designed to help students currently enrolled and in good academic standing with unmet financial need who are having significant financial hardship.
Scholarship Celebration Week
In lieu of a scholarship reception this year we honored our 2020-2021 recipients and donors with a special Scholarship Celebration Week highlighting the impact of scholarships at the Maseeh College.
Additional Financial Resources