Bachelor of Science Programs
Why Study Electrical and Computer Engineering (ECE) at Portland State?
We offer:
Hands-on experience early in the program. You will learn hardware interfacing and project management. You will get to interact with the technology in our teaching labs. We also have a one-of-a-kind Electronics Prototyping Lab, where you can walk in with an idea and walk out with a working prototype.
Valuable work experience through internships. We help our students take part in Engineering Work Experience (EWX) and Multiple Engineering Co-Op Program (MECOP). These competitive programs offer paid internships at Intel, Mentor Graphics, Daimler Trucks, and other local tech companies.
Research as an undergraduate. In the Undergraduate Research and Mentoring Program, our students pair with a faculty mentor to do research for one year. At the end of the year, students present thie research to peers, faculty and industry professionals.
Expert faculty who bring the best research and real-life perspectives into the classroom. Our faculty tackle some of the world's most pressing issues. They protect the power grid, develop new sensors to treat Parkinson's disease, and use machine learning solve problems ranging from air and water pollution monitoring to geothermal energy prospecting. They design applications and develop systems for ensuring security, privacy, utility, and ease-of-use. They build embedded systems for the Internet of Things (connecting everything to the internet: toasters, refrigerators, chairs, automobiles, doorbells and more). You will learn to develop technologies to make your own unique impact on society.
Overview
We offer two bachelors degrees in our program: a B.S. in electrical engineering and a B.S. in computer engineering. Students may declare electrical or computer engineering as their major at any time after enrolling at Portland State University. Students majoring in other disciplines can also choose electrical engineering as a minor.
Electrical Engineering
The electrical engineering degree will provide you with a background in the electrical sciences. You will gain skills necessary for employment in electrical engineering fields. This includes power systems, electromagnetics and acoustics, signal processing, analog/radio frequency design, digital/very-large-scale integration, among other areas.
Computer Engineering
The computer engineering degree will provide you with a background in computer hardware and devices. You will gain skills in all branches of the digital electronics and computer industry. This includes embedded systems, computer architecture, robotics, and machine learning among other areas.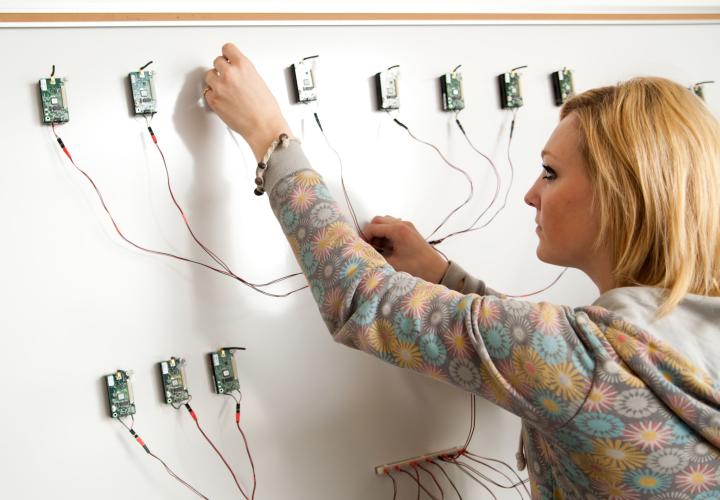 Upper Division Admissions
Students must be admitted to one of our two degree programs before taking 300-level ECE courses. More information is provided through the link below
Fast Track 4+1 BS+MS Program
For undergraduate students planning to go on to graduate school, we offer a fast track, bachelors plus masters program in which a full-time student can earn a bachelor's degree and a master's degree in just 5 years.
Useful Information for Prospective Undergraduates
Information on degree requirements, advising, and admissions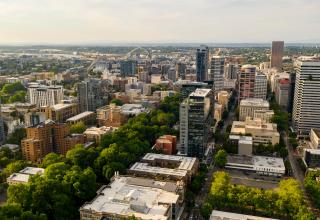 Opportunities for Undergraduate Students