NPCC Home
Collaborative Solutions for Stronger Communities
When Making a Difference Matters, We Can Help
Government, private, nonprofit, and civic leaders identify and address public problems and seize opportunities to improve their communities. Finding solutions that make a difference can mean engaging others to overcome obstacles, pool limited resources, and work through differences that get in the way.  We provide collaborative conflict resolution, collective action, and community engagement that can help you make a difference.
We Guide Your Efforts Toward Collaborative Solutions
The programs of the National Policy Consensus Center at Portland State University bring together groups of people to find their own answers and implement solutions better, cheaper, and faster. We assess your situation, design and facilitate your meetings, and manage the collaborative project to achieve identified goals. For 30 years, we have helped hundreds of groups collaborate with others to find lasting solutions for their constituents and communities.
We share your desire to work together for a Better Future
Like you, we believe in getting things done. We can help you address public issues and achieve durable solutions that people with diverse views agree on. And we help you build the political and financial support for real action. Your relationships with other groups will be strengthened. You can create a legacy of solving problems, contributing to your community, and leading effectively.
Our Programs Serve Oregon and Beyond
Oregon Solutions
Oregon Solutions is an NPCC state program that works with Oregon communities to implement solutions to local problems by fostering local commitments to provide services, financial resources, and best approaches to make the solution a reality.
Oregon Consensus
Oregon Consensus is an NPCC state program that provides an unbiased forum to help government entities and stakeholders resolve or avoid conflicts around contentious public policy issues in Oregon. Oregon Consensus facilitates group decision-making through consensus-seeking.
Oregon's Kitchen Table
Oregon's Kitchen Table is an NPCC state program that uses online tools to allow Oregon community members to give input to elected officials and participate in civic crowdfunding. These online activities are combined with other community organizing.
Previous
Next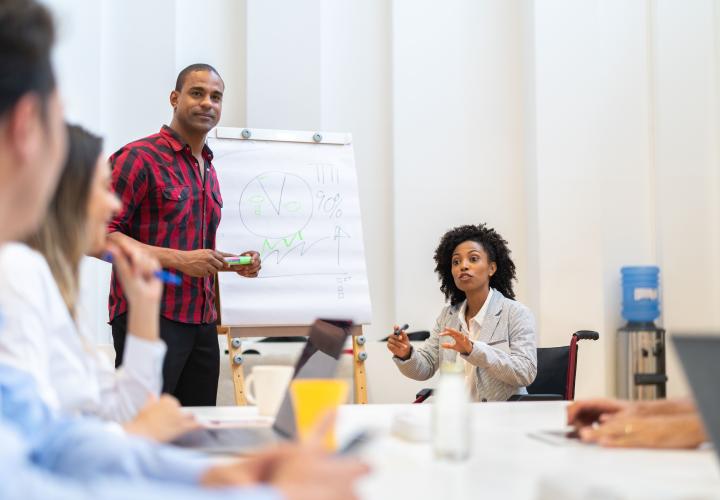 New NPCC Textbook
A new NPCC collaborative governance textbook situated in the practical, the place where students and practitioners and public managers might apply theory—and especially lessons learned—to the real-life issues they encounter in their communities.
---
In Solidarity
Our country is facing a moral reckoning. The legacy of racial oppression and violence has festered throughout the history of the United States and the history of Oregon. Individually and collectively, the staff members of the National Policy Consensus Center will actively listen, learn, and work alongside the communities seeking justice. We see you, we hear you, and we will do more for change.
---
NPCC Office Closed until Further Notice Due to Covid-19
The NPCC main office is temporarily closed based on recommended guidelines and executive orders for reducing the spread of the coronavirus. Services and programs will continue to operate as always with staff working remotely. Staff can be reached at their PSU email addresses and will return messages left on their office phones. (See staff contact information [link coming]) Other contacts for NPCC during this time will be Laurel Singer, Executive Director, 503-784-5904, and Angela Handran, Operations Manager, 503-867-6873. 
---
Urban Rural Ambassadors Institute
Students develop the capacity to forge a path through the tension and stalemate that often characterize the urban-rural debate.
Online Collaborative Governance Graduate Certificate
Collaborate across silos and sectors to improve your organization, your community, and the world.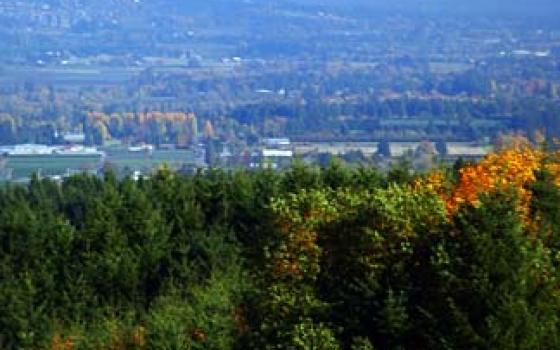 Building a Collaborative Governance Framework
A free guide to help collaborative groups build a governance framework for advancing their goals.
Oregon Atlas of Collaboration
A unique inventory of 238 ongoing, state-connected collaboratives in Oregon. A partnership of NPCC and Syracuse University.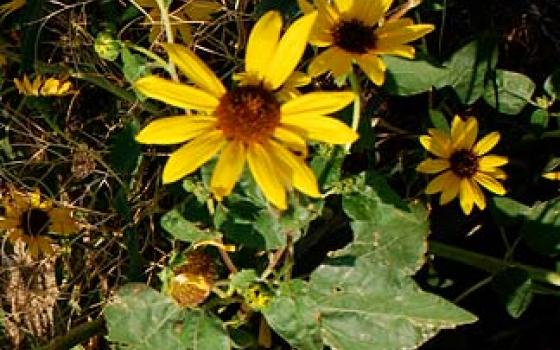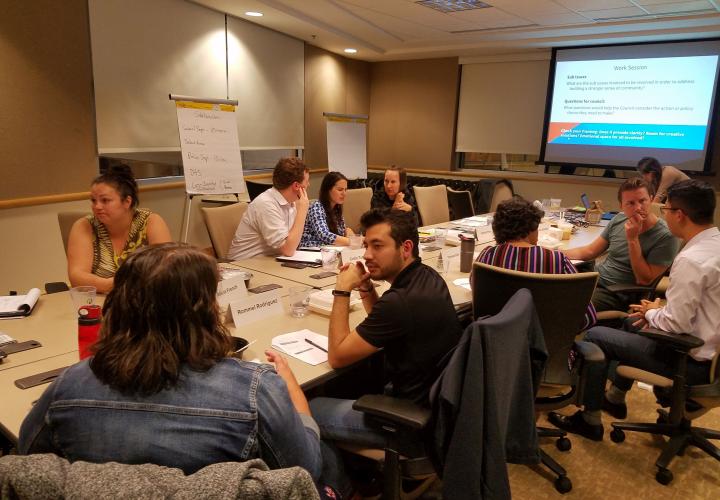 Civic Leadership Academy
NPCC is helping local governments foster new leaders for boards and commissions, using an innovative civic leadership training model that is available to local governments across Oregon.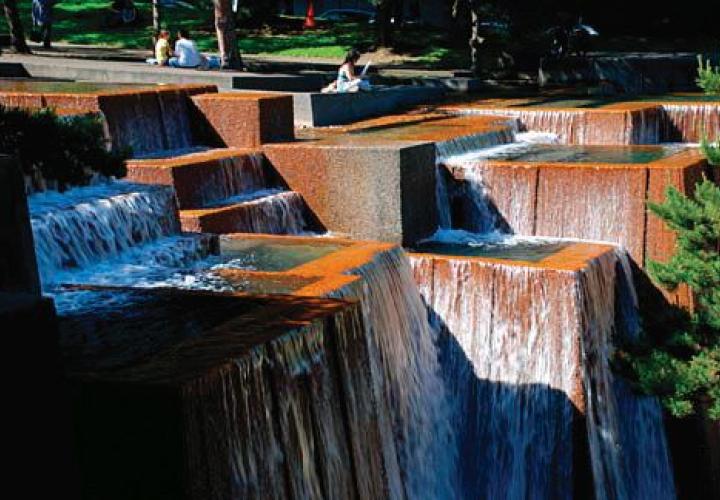 A Practical Guide to Intergovernmental Entities in Oregon
At times, government collaboration projects evolve into a more permanent arrangement that leads to formation of an intergovernmental entity. This free guide addresses the most common questions the National Policy Consensus Center receives about forming intergovernmental entities.
News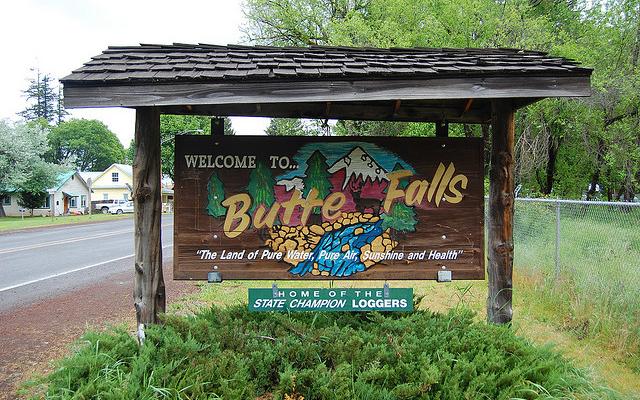 Legislature appropriates funds for Butte Falls community forest purchase
The Oregon Legislature appropriated $700,000 to the Oregon Department of Administrative Services for accomplishing the purchase of a community forest for the town of Butte Falls, Oregon. Oregon Solutions is managing and facilitating the Butte Falls community forest project.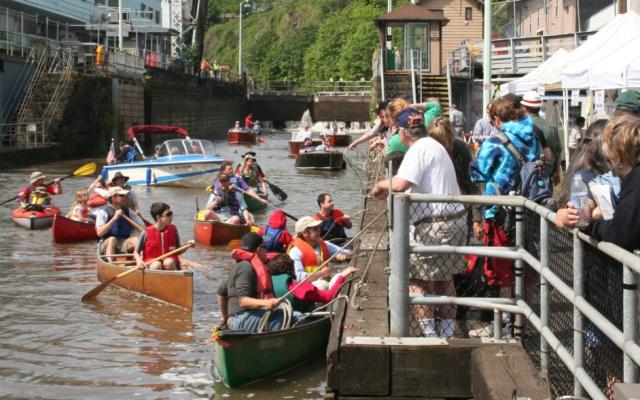 Willamette Locks receives appropriation for reopening locks
An Oregon lottery bonding bill, HB 5534 (2021), appropriates $7,250,000 for restoration and reopening of the Willamette Falls Locks. Also, HB 2564 establishes the Willamette Falls Locks Authority as a public corporation. Oregon Solutions is facilitating the Willamette Falls Locks Commission.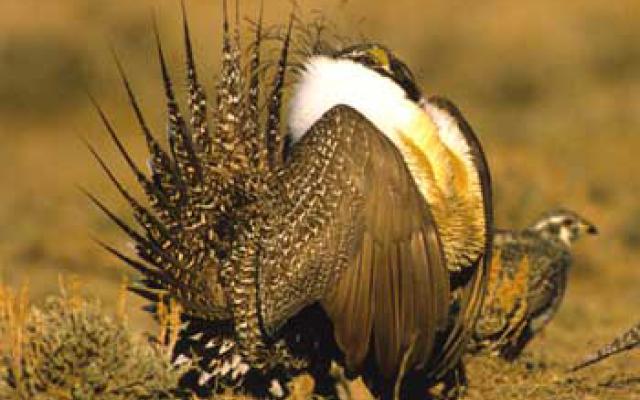 SageCon update: legislature creates Mitigation Program In-Lieu-of-fee fund
SageCon (the Sage-Grouse Conservation Partnership) has been an Oregon Solutions project since 2012. The 2021 Oregon Legislature passed HB 2069 establishing the Sage Grouse Mitigation Program In-Lieu Fee Fund.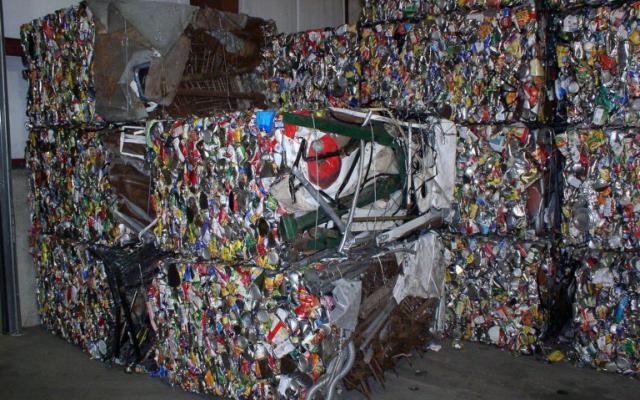 Senate Bill 582 modernizes recycling system in Oregon Consensus Project
In January 2018, the Chinese government banned the import of certain plastic and paper grades and set tighter contamination standards for paper. The loss of China's markets disrupted recycling systems worldwide. In Oregon, communities had to make changes to their recycling collection programs...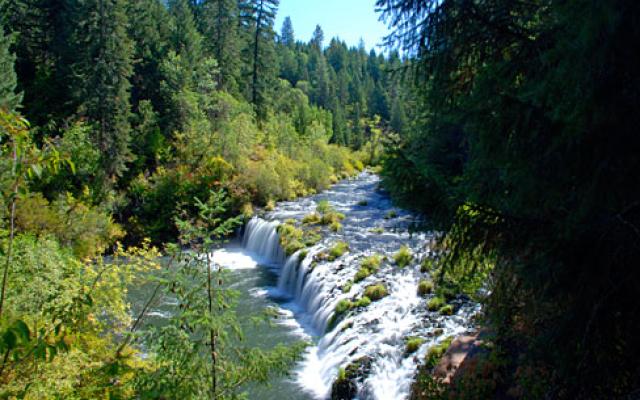 Butte Falls project leads to potential land purchase
As an outcome of an NPCC Oregon Solutions project, Butte Falls community forest project aims to purchase over 400 acres of land. Read a KOB15 News article.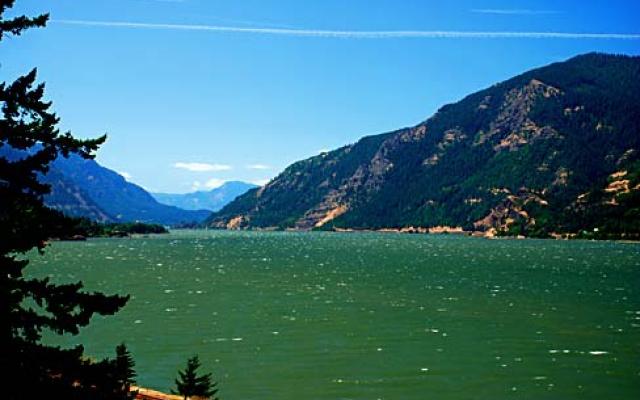 Columbia Basin Partnership Publishes Phase 2 Report
The Columbia Basin Partnership published a phase 2 report that includes its vision, qualitative and quantitative goals for the 27 Columbia Basin salmon and steelhead stocks, key messages, and recommendations for a path forward. Oregon Consensus and Washington's Ruckelshaus Center conducted an assessment that led to the Partnership.
Oregon Solutions Clatsop Plains Elk Project in the News
From a herd of about 40 elk a decade ago, the population jumped to about 100 elk in Gearhart just a couple of years ago. That number is now estimated at about 150 and will exceed 200 elk in the near future. Gov. Kate Brown designated the Clatsop Plains Elk Collaborative as an Oregon Solutions project in April 2019.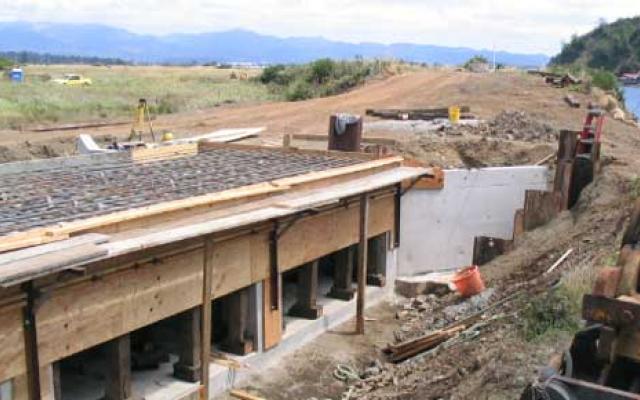 Coastal flooding study finds trust-building key for environmental justice
"With flooding becoming more frequent and more hazardous at a particular site in Tillamook, something had to be done." "Then-Oregon Governor John Kitzhaber brought in Oregon Solutions, a third-party mediation group based at PSU to facilitate a collaborative decision-making process."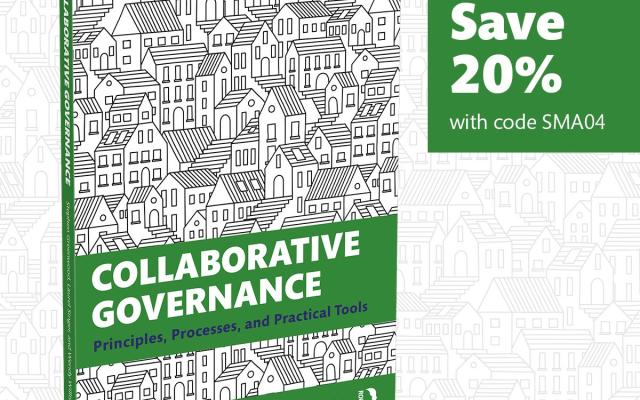 NPCC Book Launch Webinar Attracts International Audience
NPCC hosted a webinar introducing its new textbook, Collaborative Governance: Principles, Processes and Practical Tools. The webinar, which presented practical highlights of the book, was attended by nearly 100 participants from seven countries.