Measles Vaccine Requirement
Measles Vaccine Requirement (MMR)
In compliance with Oregon state law, Portland State University requires all admitted students born on or after January 1, 1957 to have two doses of the Measles, Mumps, and Rubella (MMR) vaccine, show evidence of immunity to measles (Rubeola), or request a medical or non-medical exemption. 
Acrobat Instructions
Adobe Reader: You will need Acrobat Reader to view some of the forms below. Click here if you need to download Acrobat Reader.
Traditional Signatures: If you need a more traditional/physical signature on a document, follow the Adobe Acrobat Reader - Signature Instructions. 
Domestic Students
Domestic students receive one grace term (first term of enrollment) to complete PSU's Measles Vaccine Requirement. Domestic students who do not satisfy the Measles Vaccine Requirement before or within their first term of enrollment will have a registration hold placed on their student account preventing future course registration or any registration activities.
International Students
International students must complete the Measles Vaccine Requirement prior to their first term of attendance. International students receive an automatic course registration hold on their student account and will be unable to register for, or attend classes, until the Measles Vaccine Requirement is fulfilled.
Completing the Measles Vaccine Requirement
Steps to Completing the Requirement
Download & Print Form:
Visit the designated Measles Vaccine Requirement Form.
Obtain Your Vaccination Record:
There are multiple ways to obtain your records and/or satisfy the Measles Vaccine requirement:
Talk to your parent/guardian for records information.
Talk to your medical provider for records information.
Contact the most recent school you attended. Public and charters schools are required to keep immunization records on file for three years or until a former student turns 21- whichever is longer. Private schools are required to keep immunization records for one year.
Check to see if your records are in your home state database:
Get Vaccinated, Get a Titer, or Complete the Exemption Form:
Get a Titer blood test to show immunity.

Titer blood tests are usually not a covered benefit under most health insurance plans. Students not covered by the PSU Student Health Insurance Plan should call their health insurer to determine their diagnostic testing benefit.
Students on the PSU Student Health Insurance Plan can receive a titer test at SHAC for no additional cost.

Get vaccinated or re-vaccinated.

SHAC eligible students can receive the MMR vaccination on a fee-for-service basis (free for students with the PSU Student Health Insurance Plan). Vaccinations are available on a walk-in basis.
The Multnomah County Immunization Office offers the MMR vaccine, or titer test, on a fee-for-service basis; as well as most pharmacies and primary care practices.

Complete the required steps for a Medical or Non-Medical* Exemption (see form for details).
Submit your signed and completed form to SHAC in one of the following ways:
Email a scanned copy to measles@pdx.edu.
Fax your form (on white paper only) to 503.725.5812.
Deliver your form to SHAC during business hours. SHAC is located in the University Center Building on the corner of SW 6th Avenue and SW Hall Street in Suite 200.
Mail the Measles Vaccine Requirement Form to PSU-SHAC, Attention: Measles, PO Box 751, Portland, OR 97201.
Need Assistance?
SHAC has staff dedicated to assisting students with their Measles Vaccine Requirement. Contact them by emailing measles@pdx.edu, or by calling the Measles Information Line at 503.725.2810.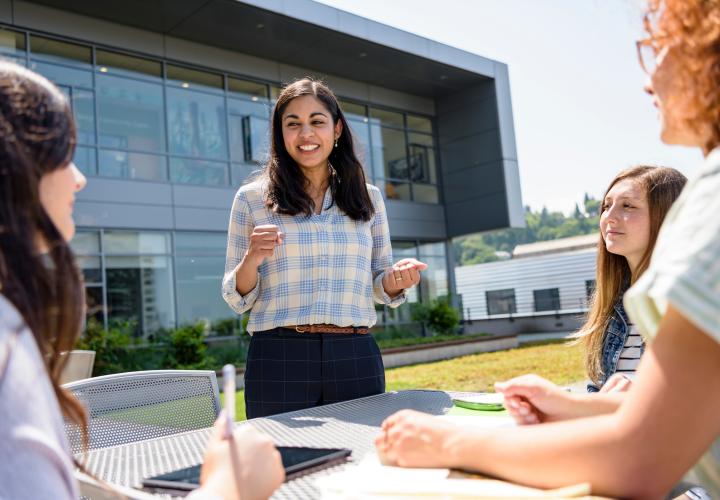 Other Recommended Vaccinations
The Oregon Health Authority recommends the following vaccinations for new or returning college students:
Varicella (Chicken Pox)
Hepatitis A*
Hepatitis B*
Meningococcal ACWY
Meningoccal B (Check with a health care provider to see if this vaccine is right for you.)
HPV*
Tdap*
Influenza*
*Vaccines at SHAC