Legacy Initiative
Clackamas River Watershed Resilience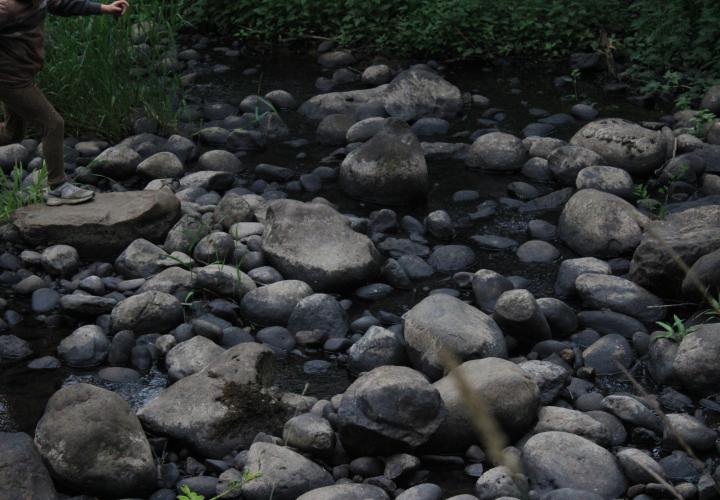 About
ISS lead a project to bring together stakeholders in the Clackamas River Watershed with an interdisciplinary team from Portland State University to create a resilience plan for water in the Clackamas Watershed.
About
The Clackamas river flows from the top of Mt. Hood, through forest land, alongside farms, and into Portland's suburbs. The river provides recreation, irrigation, drinking water to over 300,000 customers, and more. It's expected that like other areas in the Northwest, the Clackamas Watershed will experience wetter, warmer winters, and longer dryer summers. In 2015, the region experienced drought and experienced first hand some of the challenges that this shift in climate may mean for their region.
Research Approach
The project is broken into three phases of work. During each phase, the team works across disciplines to provide comprehensive answers to the most important questions for the Clackamas Watershed stakeholders. Researchers meet regularly to share results, translate research and ensure consistency in how results are presented. Each phase of work will build on the previous and will require different expertise. Phase I will describe how water quality and quantity may change in the future, and the primary challenges the watershed may face. Phase II will investigate possible interventions and strategies that can lead to resilience in the watershed, and Phase III will pull these pieces together into a resiliency plan for the region.
Research Areas and Faculty Leads 
Dr. Heejun Chang (Geography): Water Quality and Flood
Dr. Andres Holz (Geography): Water Quality and Fire Risk
Dr. Paul Loikith (Geography): Meteorology and Precipitation
Dr. Hamid Moradkhani (Civil and Environmental Engineering): Drought Risk
Dr. Max Nielsen-Pincus (Environmental Science and Management): Stakeholder Engagement and Water Challenges
Dr. Stefan Talke (Civil and Environmental Engineering): Flood Risk
Get involved
Are you a stakeholder in the Clackamas region interested in participating in this project? Are you a Portland State faculty person or student interested in watershed resilience? Get in touch.
Contact
Beth Gilden, project manager, PSU Institute for Sustainable Solutions: bgilden@pdx.edu.