Counselor Education
The Counselor Education Department, a unit within the College of Education at Portland State University, provides quality education to support the professional growth of educators, counselors, and human services professionals.
The Counselor Education Department programs offer a balance between academic excellence and direct clinical experience. The Counselor Education Department involves experts in academia and the community in all phases of the planning, development, and implementation of offerings in order to respond to community needs with innovative and effective strategies.
We are conveniently located in downtown Portland, Oregon. Campus facilities provide a central site for those who work and live near the city. Programs are also offered throughout the metropolitan area and in select sites statewide.
Mission Statement
The mission of the Counselor Education Department is to provide high quality training and curricular experiences to masters-level graduate students in counseling, leading to eligibility for certification and licensure as professional counselors. We train academically-grounded and clinically-skilled generalist counselors who are competent to work with diverse clients and in a variety of settings, with special emphasis on issues that emerge in a diverse metropolitan environment. Along with a common curriculum that supports generalist counselor preparation, the Counselor Education Department honors and supports learning associated with four programs: (a) Clinical Mental Health Counseling, (b) Marriage, Couple, and Family Counseling, (c) Clinical Rehabilitation Counseling, and (d) School Counseling. We support our students as they become critical thinkers, innovative practitioners, and leaders in the counseling profession and in their particular specializations. The Counselor Education mission statement reflects the following Guiding Principles of the College of Education.
Guiding Principles
We create and sustain educational environments that serve all students and address diverse needs.
We encourage and model exemplary programs and practices across the life span.
We build our programs on the human and cultural richness of the University's urban setting.
We develop collaborative efforts that foster our mission.
We challenge assumptions about our practice and accept the risks inherent in following our convictions.
We develop our programs to promote social justice, especially for groups that have been historically disenfranchised.
We strive to understand the relationships among culture, curriculum, and practice, and the long-term implications for ecological sustainability.
We model thoughtful inquiry as a basis for sound decision-making.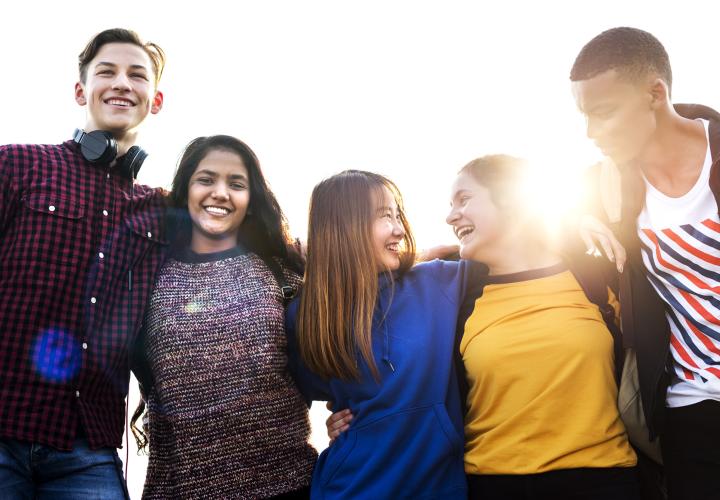 Vital Statistics Survey
The CACREP Vital Statistics Survey collects essential information from accredited counseling programs on an annual basis.
Counselor Education Programs