Celebrating our Awards and Accomplishments
This page highlights awards, recent publications, and recognition of many other types. We welcome submissions of recognition for yourself or someone you know who is involved with the Department of Chemistry. Alumni submissions are also welcome; we would love to know what the graduates from the department are currently doing. 
We are working to create a space for the people involved with our department to be recognized and celebrated. This page will always be a work in progress as the work of students, faculty, and alumni continues to develop and be recognized. Though this list is currently separated into sections based on if the primary recipient was part of faculty, staff, research, student, etc, it is well recognized that this work truly occurs together. 
---
A group comprised of faculty, staff, undergraduate and graduate students from Chemistry was awarded a President's Diversity Mini-Grant Award sponsored by Global Diversity & Inclusion and the Diversity Action Council. The group will invite a speaker from the ACS Committee on Chemists with Disabilities to give a talk on making chemistry spaces more accessible.
---
Graduate Students
Megha Gupta - Strongin Lab - along with co-author Jiries Meehan-Atrash published Identifying a role for the interaction of homocysteine and copper in promoting cardiovascular-related damage, DOI:10.1007/s00726-021-02979-9 in Amino Acids 53(6):1-6, May 2021
Jiries Meehan-Atrash - Strongin Lab - featured as a 2021 HOT RSC Advances article for the recent publication The influence of terpenes on the release of volatile organic compounds and active ingredients to cannabis vaping aerosols, DOI: 10.1039/D1RA00934F in Royal Society of Chemistry Advances. This work was co-authored with others including including PSU researchers Wentai Luo, Kevin McWhirter, Alisha Ortiz, and Robert Strongin.
Lydia Makotamo - Goforth Lab - published as a co-author with Hayden Winter (alum.), Andrea Goforth (Faculty) and other collaborators in the journal Nanomaterials: Synthesis of Radioluminescent CaF2:Ln Core, Mesoporous Silica Shell Nanoparticles for Use in X-ray Based Theranostics. Hayden Winter, Megan J. Neufeld, Lydia Makotamo, Conroy Sun, and Andrea M. Goforth. Nanomaterials 2020,10, 1447; doi:10.3390/nano10081447
Tendai Mafireyi - Strongin Lab - Top Oral Presentation at Sigma Xi National Annual Conference, Nov 2020
Irving Rettig - McCormick Lab - noted advocate in getting the ACS author name change rule updated and simplified
Bassam Haddad - Reichow Lab - will be awarded an NIH Ruth L. Kirschstein National Research Service Award (NRSA) which seeks to enable promising predoctoral students to obtain individualized, mentored research training from outstanding faculty sponsors while conducting dissertation research in the biomedical, behavioral, or clinical sciences
Jiries Meehan-Atrash - Strongin Lab - had previously published article featured in the Highly Read category in special ACS Omega issue highlighting 50 outstanding articles: Toxicant Formation in Dabbing: The Terpene Story. Jiries Meehan-Atrash, Wentai Luo, and Robert M. Strongin* ACS Omega 2017, 2, 9, 6112–6117
Emmanuel Abdul - Rananavare Lab - awarded 2020 Chen Fellowship
Tendai Mafireyi - Strongin Lab - won second prize in the Organic Chemistry category (sponsored by Pfizer) of the NOBCChE 2020 ConneXions Poster competition
Tendai Mafireyi - Strongin Lab - published in prestigious Angewandte Chemie (along with OHSU collaborators): A Diselenide Turn-On Fluorescent Probe for the Detection of Thioredoxin Reductase. Tendai J. Mafireyi, Madeleine Laws, John W. Bassett, Pamela B. Cassidy,* Jorge O. Escobedo, and Robert M. Strongin* Angew. Chem. Int. Ed. 2020, 59, 1 – 6
Tendai Mafireyi - Strongin Lab - awarded first place in the Chemistry Graduate division of the Oregon Academy of Science and Sigma Xi Columbia-Willamette Chapter 2020 Student Research Symposium for his poster entitled, Diselenide based probes for thioredoxin reductase detection
Leroy Sibanda - Simoyi Lab - won the top chemistry graduate student award at Sigma Xi's 2019 annual national conference. He presented research findings on his dissertation work entitled "A Mechanistic Investigation of Peptide S-nitrosation by Nitric Oxide Moieties: Implications for Biological Function".  The award comprises of a commemorative medal, certificate of recognition, a cash prize and Sigma Xi membership
Jiries Meehan-Atrash - Strongin Lab - named a 2019 recipient of the ACS Elsohly Award for Excellence in the Field of Cannabis Chemistry which included free travel to the Spring 2020 ACS National Meeting where he will give an invited lecture on his work
Irving Rettig - McCormick Lab - awarded 2019 Chen Fellowship
---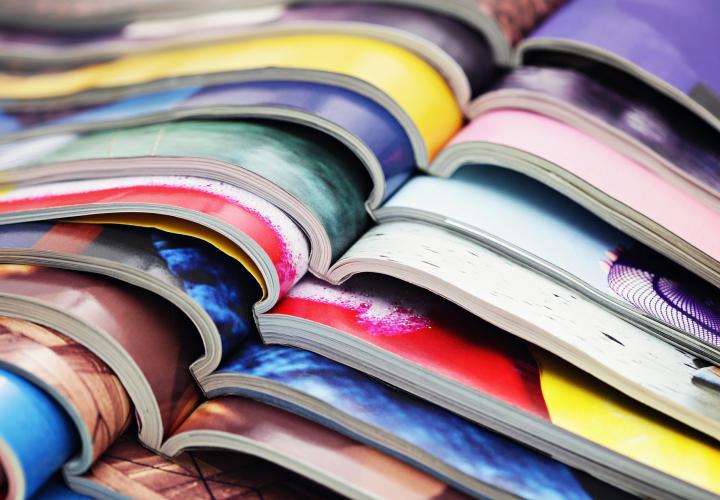 Irving Retting (McCormick Lab) advocated with other people in academia to update the American Chemical Society's name change rule for prior publications. The new simplified rule is expected to positively impact trans people, women, and other people who change their name after publishing.
---
Faculty and Researchers
David Peyton - selected as the recipient of the 2021 Branford Price Millar Award for Faculty Excellence. This is the University's highest recognition of a faculty member's career in research, teaching, and service.
Papireddy Kancharla - selected by the Royal Society of Chemistry as an Outstanding Reviewer for Organic & Biomolecular Chemistry for significant contributions to the journal in 2020, based on the number, timeliness and quality of the reports you have completed over the last 12 months - March 2021
Jack Barbera - published in the Journal of Chemical Education: Clarity on Cronbach's Alpha Use. Jack Barbera, Nicole Naibert (Barberba lab), Regis Komperda (alum.), and Thomas C. Pentecost. Journal of Chemical Education Article ASAP. DOI: 10.1021/acs.jchemed.0c00183
Shankar Rananavare - received NSF Award with co-investigator Makarem A Hussein from LuxNour technologies for  NSF award - Aug 2020
Robert Strongin -  Interview in a C&E News Podcast "What we still don't know about the chemical culprit in vaping illnesses" that explored stereo chemistry research as new leads to determine whether chief suspect vitamin E acetate was acting alone in causing vaping related lung diseases - May 2020
Steve Reichow - received a 5-year $1.8M grant from the NIH, National Eye Institute. The Reichow Lab will apply the high-resolution imaging technology of CryoEM to elucidate the molecular basis of cataract formation - the leading cause of blindness worldwide. This work will be performed in collaboration with Professor Kirsten Lampi (OHSU).
Jack Barbera - received funding from the NSF in collaboration with colleagues from Auburn University and San Diego State University (Regis Komperda, PSU Chem Alumni) as part of the NSF's Improving Undergraduate STEM Education (IUSE) program. These funds will support development of the CHemistry Instrument Review and Assessment Library (CHIRAL), a web portal designed to build the assessment capacity of chemistry educators.
Jack Barbera - received funding from the NSF – EHR Core Research: Building Capacity in STEM Education Research (ECR: BCSER) program to serve as a professional mentor to the project's lead Dr. Alena Moon from the University of Nebraska. This collaborative project will build PI Moon's assessment instrument development and quantitative analysis skills through the creation of a novel concept inventory on light-matter interactions.
Dave Stuart - received funding from the NSF Division of Chemistry under the NSF program Chemical Structure, Dynamics and Mechanism B, to pursue research into the Solution-Phase Dynamics of l3-Iodanes and Relation to Reactivity. The Stuart research group will provide new fundamental understanding of the behavior of diaryliodonium salts in chemical reactions.
Theresa McCormick - delivered a TedX talk entitled Solar Fuels: Storing Energy from the Sun in which she describes what a fuel is and how solar fuels are made and used, as well as showcasing an exciting new solar fuel that can help move us toward sustainable energy.
Steve Reichow - will serve as co-investigator at the Pacific Northwest Center for CryoEM (PNCC), a state-of-the-art national center for cryo-electron microscopy (CryoEM) that has been established by the NIH to collect and process high resolution CryoEM data and 'cross-train' scientists from diverse backgrounds in the theory and practice of single particle CryoEM. Dr. Reichow has over a decade of experience in CryoEM and has been intimately involved with the initial stages of development and implementation of PNCC activities.
Steve Reichow and Gwen Shusterman - were both recognized with 2019 John Eliot Allen Outstanding Teaching Awards from the College of Liberal Arts and Sciences. The awards are named in honor of the Department of Geology's founding faculty member, who taught with distinction at Portland State for more than 35 years.
---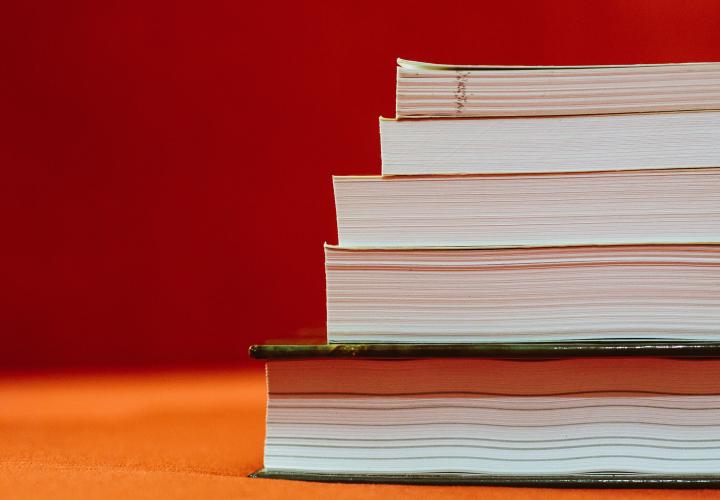 A new study published in PLOS Biology Journal lists Portland State researchers among the top in the world.
Thirty-three Portland State researchers including Chemistry Department researchers Dave Stuart and Rob Strongin are among the world's most-cited and the top researchers within their discipline.
---
Group Awards
David Stuart, Theresa McCormick, Nicolas Maier, Irving Rettig, Nicole Javaly, and Evan Batson - Chemistry Department - awarded a President's Diversity Mini-Grant Award sponsored by Global Diversity & Inclusion and the Diversity Action Council
---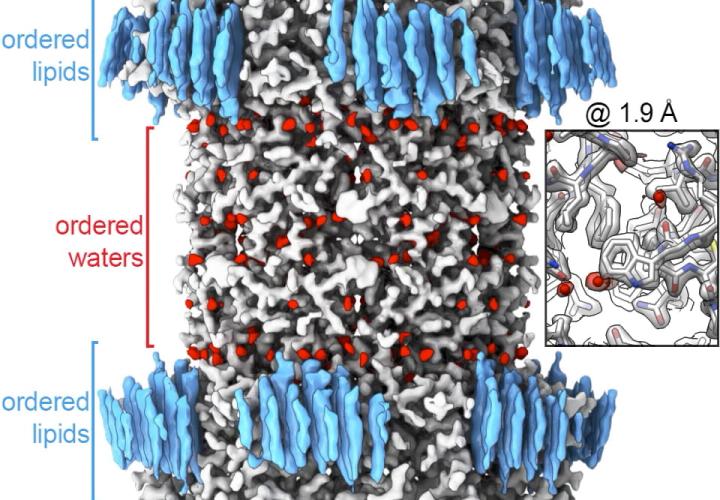 Researchers from the Reichow Lab and their collaborators are using advanced electron microscopy to create 3-D reconstructions of membrane proteins. This work can be used in the development of drugs meant to target membrane proteins.
---
Undergraduate Students
Alejandra Acevedo Montano - McCormick Lab - won Ronald E. McNair Scholar and American Chemical Society Scholar awards - Spring 2020
Robert Lewis - McCormick Lab - won the ACS Undergrad Research Poster Presentation Registration Award - Spring 2020
Leilani Lopez - Reichow Lab - recognized by the Portland Section of the American Chemical Society with a scholarship that carries a stipend for the 2020-21 academic year and an additional travel grant to attend an ACS national meeting
---
Alumni
Zachary Dunlap - worked as post-bacc researcher with Shankar Rananvare - started job with Lam Research as Metrology Technician 2 - July 2020
Rupali Nigote - recent MS grad from Rananavare group - Process Engineering Tech job at TEL - June 2020
Nhat Quyen Nguyen - PSU graduate of history and chemistry with a focus in art conservation - recently featured intern from the Mellon Opportunity for Diversity in Conservation Program
Bao Bui - worked as undergrad researcher with Dirk Iwata-Reuyl and in the chemistry stockroom, graduated with B.S in Biochemistry - is currently doing pharmacy study at University of Washington - Spring 2020