Undergraduate Programs in Chemistry and Biochemistry
The chemistry track is designed for students interested in pursuing careers in the physical sciences.  View requirements and access the degree planner for a Bachelor's in Chemistry.
The biochemistry track is designed for students seeking to pursue careers in the life sciences. View requirements and access the degree planner for a Bachelor's in Biochemistry.
---
EXPLORE AND PREPARE
The skills and knowledge gained pursuing a chemistry degree afford students a wide variety of career choices.
Whether you intend to find employment directly after graduation or continue your education in graduate or professional school, early preparation for a successful STEM career involves building your knowledge, skills, and abilities both in and out of the classroom.
Considering Chemistry?
Take an online interest inventory or career survey to explore majors and career paths based on your interests, personality, and native talents; there are many of these available on the web, including this list of STEM-focused surveys.
High school and prospective undergraduate students should explore information on how to prepare for an undergraduate course of study in chemistry.
Undergraduate students who are considering or have declared a chemistry or biochemistry major should explore research opportunities and other extracurricular activities, as well as the following career pathways, which include information on how to fulfill your University Studies upper-division cluster and senior capstone requirements as a chemistry major while building practical skills in ...
Talk with our chemistry department advisors or CLAS advisers and with your professors about your course of study. Avoiding multiple changes of major during your college career will ensure that you can earn your degree on time while avoiding unnecessary financial debt. Choosing the right major will also increase your likelihood of earning good grades and being satisfied and successful in your career.
Special notes for pre-professional students
Consult the catalogs of the professional schools to which you intend to apply for their list of required courses as these may differ across schools and programs.
As soon as possible, meet with both the chemistry departmental adviser and your pre-professional adviser to ensure you are on track to fulfill the chemistry degree requirements alongside those for professional school in the most efficient manner possible. Failure to check in with both advisers can delay your time to graduation and result in unnecessary tuition expense.
---
UNDERGRADUATE ADMISSIONS
Admission to the department is based on general admission to the University.
---
UNDERGRADUATE ADVISING
Students are invited to chat with Dean Atkinson, Interim Chair of the Department of Chemistry, via Zoom on Tuesdays and Wednesdays, 9:30 - 11 AM. Please join to ask questions, get some advising, and/or provide feedback on how things are going in our classes!
Information about mandatory first-year advising
A student majoring in chemistry is required to take a minimum of 70 credits in the subject and will take courses in the core areas of general chemistry, analytical chemistry, organic chemistry, physical chemistry, inorganic chemistry, and biochemistry. For transfer students, a minimum of 20 credits in upper-division chemistry courses must be earned at PSU. In addition to meeting the general University degree requirements, the major in chemistry must meet the following departmental requirements.
Departmental Advisors
Andrea Goforth, amgofort@pdx.edu, by appointment only
All courses used to satisfy the departmental major requirements, whether taken in the department or elsewhere, including courses from supporting departments (e.g., mathematics, physics, and biology), must be graded C- or above, with a combined GPA of 2.25 or higher, except for those major course requirements offered only on a pass/no pass basis. If an unsatisfactory grade is received in an upper-division course offered in the Department of Chemistry, a student will be allowed to retake the course to improve their grade only once.
---
TRANSFER INFORMATION
The pathway to Chemistry careers for many of our graduates has involved transferring into the PSU Chemistry program from a community college. Learn more about transferring into our program here.
---
COURSES
Courses tailored for the student desiring only an introduction to the field are offered on a regular basis. A wide variety of other courses in the program are designed to offer fundamental training for students majoring in chemistry or for students in other science areas, such as biology or health-related occupations.
Please refer to the Portland State University Class Schedule website for registration and information and to the Portland State University Bulletin for official information about courses, degree programs, and requirements.
---
TEACHING LAB POLICIES
As noted in the Schedule of Classes for each term, the safety focused teaching lab policy is strictly enforced for all lab students. Read the entire teaching lab policy here. 
---
UNDERGRADUATE PROGRAM LEARNING OUTCOMES
Analyze data statistically and assess reliability of results.
Anticipate recognize and respond properly to hazards of chemical manipulations.
Appreciation of the current and historical role of chemistry in the economy, in society, in the environment, and in medicine.
Appropriate computer skills.
Appropriate scientific vocabulary and forms of expression.
Communicate effectively through oral and written reports.
Design and perform accurate quantitative measurements.
Interpret experimental results and draw reasonable conclusions.
Keep legible, complete, and accurate experimental records.
Knowledge of characteristic structures, properties, and reactivities of chemical families.
Knowledge of principles of bonding, quantum theory, and thermodynamics.
Knowledge of principles of chemical analysis including spectroscopy. Knowledge of principles of reaction mechanisms and kinetics.
Locating, reading critically, and interpreting primary chemical literature.
Plan and execute experiments through the use of literature.
Planning a logical synthesis of a target compound or material.
Synthesize and characterize inorganic and organic compounds.
Use and understand modern instruments, particularly NMR, IR, UV –vis, and AA spectrometers, gas and liquid chromatographs, electrochemical instruments, and laboratory computers.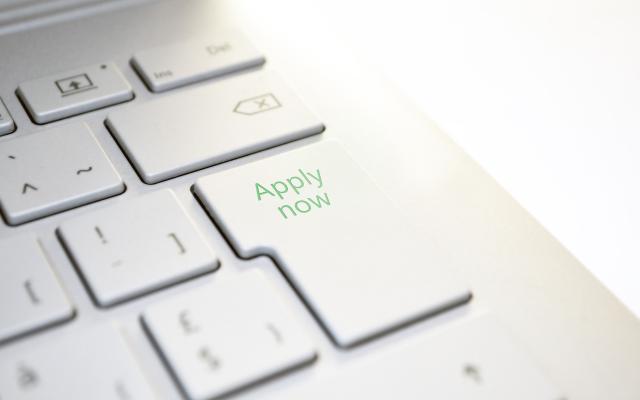 Internships and Jobs
The department often has openings for student employment in the Chemistry Stockroom. Other opportunities exist for students in research labs.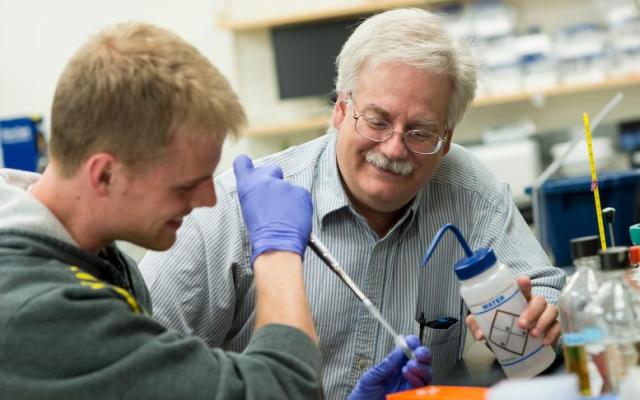 Advising, Transfers, Policies
University wide and departmental advisors work together to help students plan to complete their degree. Transfer students can contact their advisor for assistance or learn more on our website.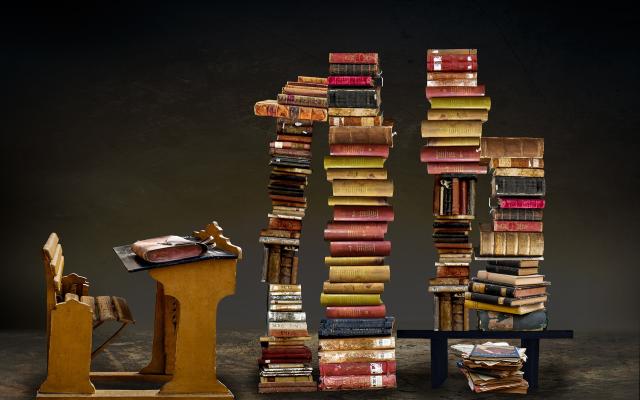 View Seminar Series
Each week the department hosts eminent scholars from throughout the field of chemistry. Join us in learning more about current research as presented by a diverse group of scientists.