Support the College of the Arts
PSU's College of the Arts is one of a handful of colleges in the world combining the creative disciplines of architecture, design, fine arts, performing arts, film, media studies, dramatic writing and critical studies under one roof. It is the region's largest provider of higher education in the arts.
Located at the heart of Portland's vibrant arts corridor, the College of the Arts sparks Oregon's entire cultural and creative community, offering exceptional professional training and partnership with the region's working artists and cultural institutions.
Points of Pride
Top 15 Art + Design programs in the nation (Artsy Magazine)
Top 15 Graphic Design Programs in the nation among public schools (Animation Career Review)
Top 10 School of Film in the U.S. + Canada (Movie Maker Magazine)
PSU Chamber Choir named 2017 Grand Prize Champions in Bali International Choir Festival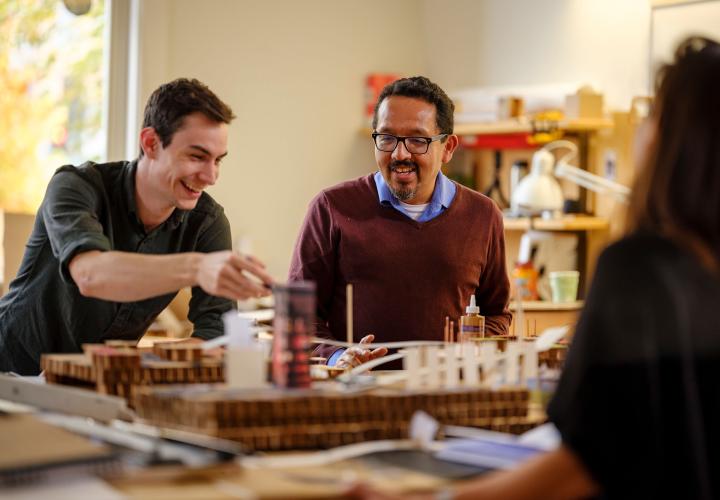 Make a Gift Today
Your support of College of the Arts students, faculty and programs make a difference.
For more information about opportunities to support the College of the Arts' students, faculty and programs, contact:
Jaymee Jacoby, Assistant Vice President for Development
503-890-4962 or jacobyj@psuf.org