Increasing the impact of PSU innovations through the tool of intellectual property
Innovation & Intellectual Property
Innovation and Intellectual Property is responsible for protecting and managing patentable and copyrighted works developed in the course of PSU research activities. We serve PSU faculty, students, and staff by promoting the use and increasing the impact of innovations developed in the course of research activities. By working with IIP, PSU innovators create lasting impacts on our world.
In many cases, copyright licensing revenue supports the personnel and other costs necessary to maintain a program that provides long term value to our partners. This work promotes ongoing program sustainability, allowing the innovation to be part of the future of PSU's impact.
The impact of patentable innovations can take several forms. PSU will work with the inventors to determine if the invention can be licensed or could result in an industry partnership to further develop the technology. In some cases, a startup company is the best opportunity to take the innovation to market, while also creating additional impacts of jobs and sales revenue coming back to the State of Oregon.
PROPEL PSU
As part of Propel PSU, Innovation & Intellectual Property (IIP) works with the Portland State Business Accelerator and the Center for Entrepreneurship to help our community of innovators make the biggest impact possible. Propel brings together intellectual property expertise, entrepreneurship training, and business mentoring to support PSU innovators.
Startup companies
AirOmatix
Portland-based startup AirOmatix explores how it's innovative oxygen isolating and storage technology could impact healthcare, athletic, food storage, and transport industries.
Elex Biotech
Elex Biotech is a drug discovery and development company focused on first-in-class new chemical entities for the treatment of arrhythmia and heart failure.
Titania Purification
Titania Purification develops novel water purification technologies with innovative energy designs that improve the efficiency of photocatalytic materials.
Stark Street Materials
Stark Street Materials develops bismuth-based technologies that enable the production of lighter-weight, more protective, and lower-toxicity radiation shielding materials.
APDM
APDM provides technologies and services for automation, data management, and instrumentation in clinical trials, and especially movement disorders such as Parkinson's disease.
StoneStable, Inc.
Portland startup StoneStable uses technology developed at PSU to change the way vaccines are stored during transport.
Diatomix
Diatomix's patented and proprietary green chemistry technology improves the quality of the air we breathe by continuously lowering levels of airborne chemical pollutants in indoor environments.
FluxMagic
FluxMagic designs systems that utilize powerful magnets, creating energy-efficient gearing systems and actuators for use in the transportation and clean energy sectors.
IRPI
IRPI develops advanced technologies for human space exploration. Focus areas included life support systems, environmental control, food production, space biology, and propellant management in microgravity and partial gravity environments including the Moon and Mars.
Previous
Next
222
Innovation disclosures
University Venture Development Fund
Portland State University's Office of Innovation & Intellectual Property uses UVDF funds to support projects and startup companies with the potential to increase the impact of PSU innovations, thanks to generous gifts from many donors.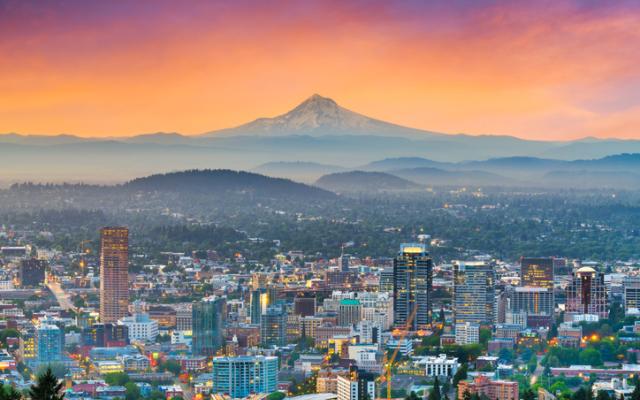 Innovate Collaborate Oregon
Innovate Collaborate Oregon promotes interaction between industry and Oregon research universities. Universities work with entrepreneurs and industry to advance discoveries through collaborative research and licensing. These efforts ensure ideas generated at Oregon's universities are translated into beneficial products and services.
PSU Inventor Portal
The formal process of working with IIP begins with an official disclosure of a project—it could be an invention, piece of software or other copyright work. The disclosure document will define exactly what research asset(s) we are working with. To begin a formal disclosure, visit our Inventor Portal.