If you are interested in submitting a proposal for external funding, please complete and submit the Notification of Intent to Submit form to notify Sponsored Projects Administration (SPA) staff of your intention to develop a proposal. SPA staff provide support and guidance to faculty and staff during the proposal development process and are the only employees authorized to submit proposals on behalf of PSU. Please send the notification as soon as an opportunity is identified, whether or not it is in response to a formal solicitation, so SPA can assign staff to support you. Please note: SPA must be notified at least three weeks prior to the submission deadline.
Funding Opportunities Email
Research & Graduate Studies distributes a biweekly Funding Opportunities email that contains grant opportunities from local, state, and federal sources. The email contains opportunities for faculty members and students. To sign up for the email, complete the form below.
Browse or Search Funding Opportunities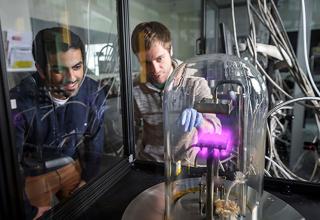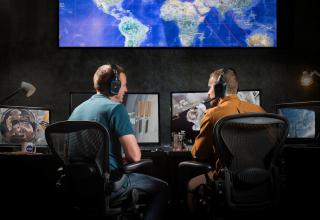 Go for your next grant with GrantForward
GrantForward is a database with opportunities from over 9,000 sponsors. GrantForward uses specialized data-crawling technology to constantly update an extensive database of sponsors and funding opportunities, allowing thousands of grant opportunities to be gathered from sponsors.
Portland State subscribes to GrantForward, providing faculty members, students, and staff free access to this service. To create your free GrantForward account access the "Create my Account" page and use your PSU email address to create your account.
LIMITED SUBMISSION OPPORTUNITIES
A "limited submission" solicitation is a funding opportunity announcement in which the sponsor restricts the number of applications or proposals an institution is allowed to submit. For these funding opportunities, Research & Graduate Studies (RGS) manages an internal proposal submission, review, and selection process for PSU proposals. We strive to ensure transparency and fairness in these internal competitions with a process that does not overburden either the researcher or the reviewers. New opportunities and their requirements are communicated monthly from awards@pdx.edu to the PSU PI email list
The funding opportunities listed require an internal review. All interested PIs must submit their abstracts, CVs, and a letter of support from their dean to awards@pdx.edu by the posted internal deadline.  Click on the name of the funding opportunity announcement link for more information. If you have any questions, please contact Sponsored Projects Administration's Grants and Agreements Intake Coordinator: 5-8025 or awards@pdx.edu.
Please note that all opportunities from a private funding source require clearance from the PSU Foundation before submission.
Postdoctoral Funding Opportunities
A continuously updated repository of federal and private funding opportunities that are intended for postdoctoral investigators.
Graduate Student Funding Opportunities
This is a continuously updated repository of federal and private opportunities that are intended for graduate students.